Bob Pearson: Mastering the Complexity of Value
We sat down with Bob Pearson for the third episode of our Accelerating Value podcast series.
Bob Pearson is CEO of The Bliss Group, and he recently created The Next Practise Group. His role is aimed at structured value creation for clients, which is something he's been doing over the course of his career.
We spoke about the challenges of creating value in 2021, creating sustained value, building a culture where people are eager to ask questions, and clearly communicating value.
Here are some highlights from the discussion.
Let's start with the first time in your career as a marketer or a communicator when you said "I'm not sure about the value that I'm really creating. What do I do about that?" Do you remember that moment?
There are a couple of examples early in my career, one of them was when we were launching Voltaren. The marketers wanted it to be the number one drug in its category right away, which is kind of unrealistic. They kept pushing us and we finally realized we had to be doing something different. The normal campaign wouldn't work, which led to me going out to Missouri and finding Mickey Mantle and convincing him to join our clinical trial and then become our spokesperson. When we launched the drug, everyone knew that it was Mickey Mantle's drug and within six months we went to number two in the market. And the question is: How do you find that and not search for the rest of your life, trying to figure out how to unlock these pieces of value? We're always looking at what those little pieces of value are. They could maybe be big, maybe not, but we're willing to experiment with them.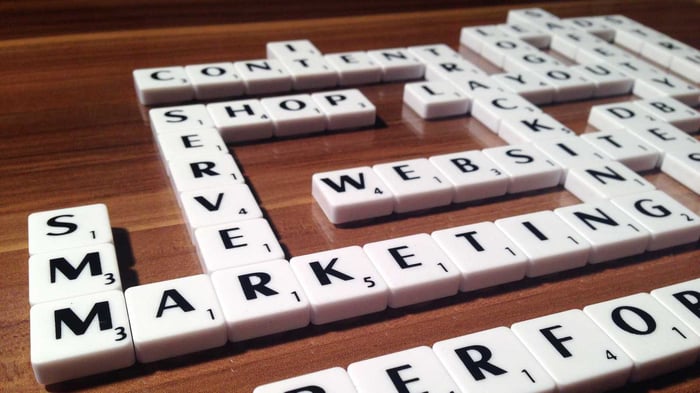 After a while, you ought to be able to know that certain things are going to have a very valuable outcome, and you want to know how long it's going to take for that to happen.
Yes and that's the blessing we have in 2021 versus going way back. We always knew the more quantitative you get, the more precise you can get. If you go to 2021 we can see exactly what the audience wants, we can see who is shaping them. All the clues are right in front of us. So it's a different challenge. How do you take all that information and then get creative enough to convince them to move in a certain direction?
Check out our guide to learn more about
I think particularly in situations where there's a lot of volatility and where a change is happening at a really rapid rate, what worked in 2018 and 2019 didn't work in 2020 and may or may not work again in 2021. How do you calibrate that? Because it's not that your experience with value creation doesn't matter anymore, it really does. And the historical data still matters a lot, but there's going to be that standard deviation, and if you don't know what that is, you've got a problem.
That's a fascinating point because when you think of timing, it's very easy today to say: you have to be real-time. Well for certain things maybe time does make sense, but a lot of times, if you're trying to shape a market, essential parts of that market aren't going away. So you actually have lots of time to shape them. The question is: How long does it take to shape behavior? How do you know it's occurring and how do you know you're failing? That's a different question. So the market really guides us towards the right timing, as opposed to us just making up the timing.
How do you think about the idea of sustained value these days, in the context of what you're doing with The Next Practice?
We have a model where we will never own more than 51% percent of a company, because we want the founders to come to work every day, thinking that they can create more value. They have to go full speed. That's one part.
The other part is if parts of your business have an individual focus, they can really perfect their offering and if you're integrating that offering you can build it much faster and much better. That's what led to The Next Practice. We have eight companies in The Next Practice and each is building up their area of expertise, each already integrates with each other as appropriate, and the amount of entrepreneurialism is through the roof.
So in running a business, there's a need for accountability, and then there's a need for a learning culture. How have you learned to balance those two?
The best CEOs that I have been around are curious and always ask questions. So what you want is an environment where people are eager to ask questions which means that they're eager to debate, and that has a lot to do with it.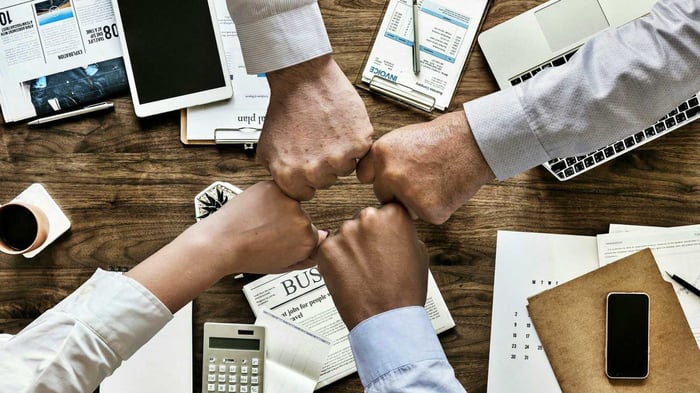 Finally, do you think that value is a simple idea or a complicated idea?
I think value is a complex idea because it's subjective. Let's say we're talking about a client-agency. You have to understand that client's business. You have to understand what they're trying to accomplish. You have to understand how to prioritize which things. If you can do that then you're on the road to understanding what they see as valuable. Then you have to be over there with the team and make sure they're doing the right things that can actually impact this because you may be doing great things but they're not in the right order for that client. So I think on the surface it's simple, but it's actually quite complex to provide the right value. You have to have the right platforms in place. You have to have the right algorithms in place, so you can actually get there more effectively, and that really makes a difference.
Wrapping Up
Bob Pearson has been part of some amazing value creation over the course of his career. From his early days working with clients, to his current position with The Next Practice, Bob has a deep understanding of the meaning of creating value for clients and agencies.
The Accelerating Value podcast series focuses on how we see, create, and plan value. Every week we talk to new guests, who are leaders across various disciplines. We understand their definition of value and showcase their expert insights to help you in your own quest to create value.
Want to experience the fastest route to value for your business?
with us today to see how Proof can help you maximize value and growth.