Proof MMM™
Gain clear visibility into the tactics and channels that yield the best returns on your marketing investments.
Traditional MMM vs. Proof Business GPS™
Take a look at how Proof compares to traditional MMM methods.
Traditional MMM
Consultancy Driven

Expensive

Manual Models

Costly + time consuming

Only 1-2 Models

Stale results

Infrequent Updating

Slow, high latency

Stagnant Deliverables

Out-of-date already…
Proof MMM
Software Driven

Lower TCO

Automated Models

Speed

Unlimited Modeling

Scale

Continuous Updating

Keeps pace

Dashboards + Integrations

Easier to interpret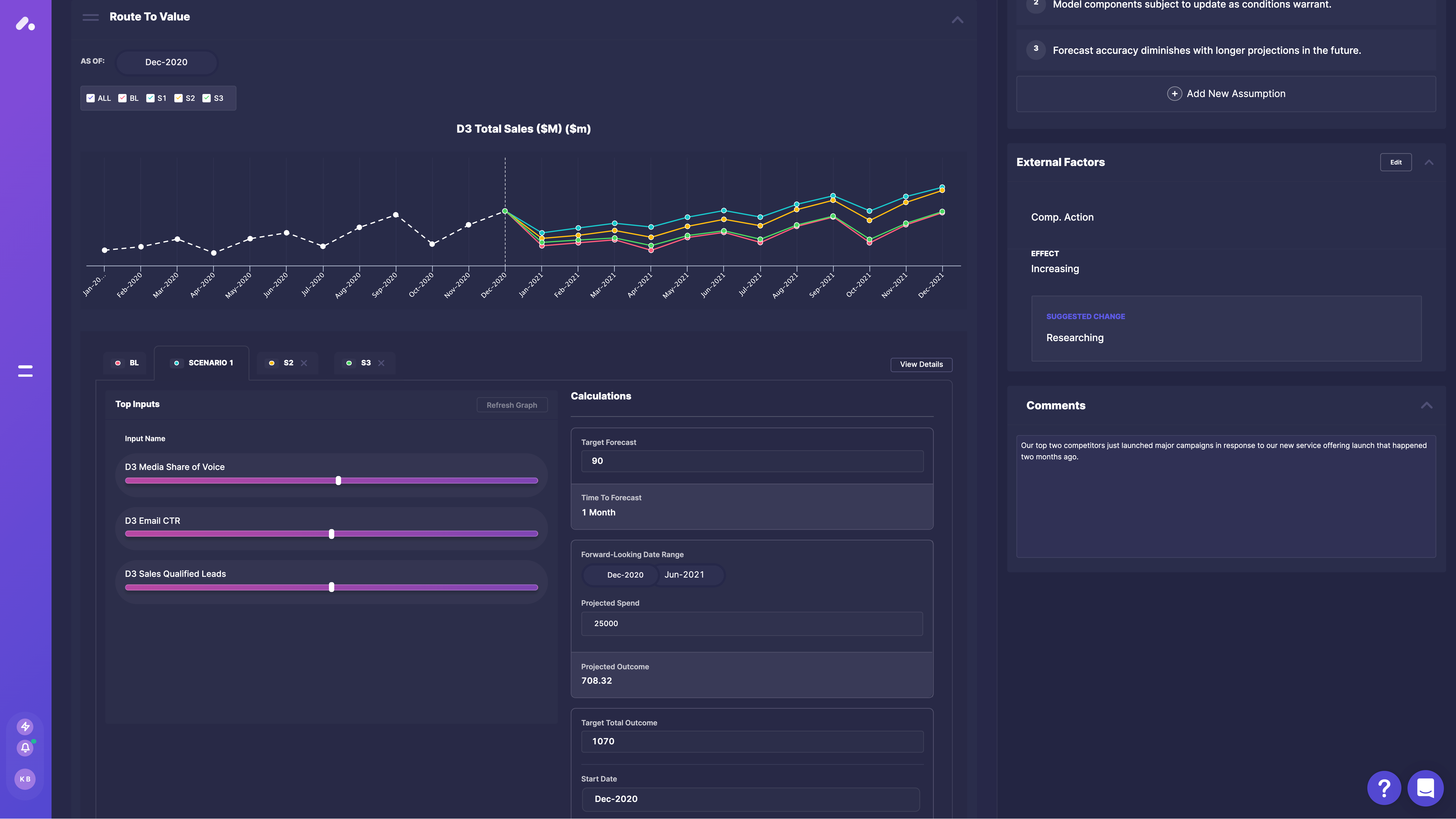 Run More "What-if" Scenarios Rapidly
Rapidly create one-on-one relationships

Understand varying correlation strength over time

Automatically identify relevant time lags

Eliminate extraneous factors from further analysis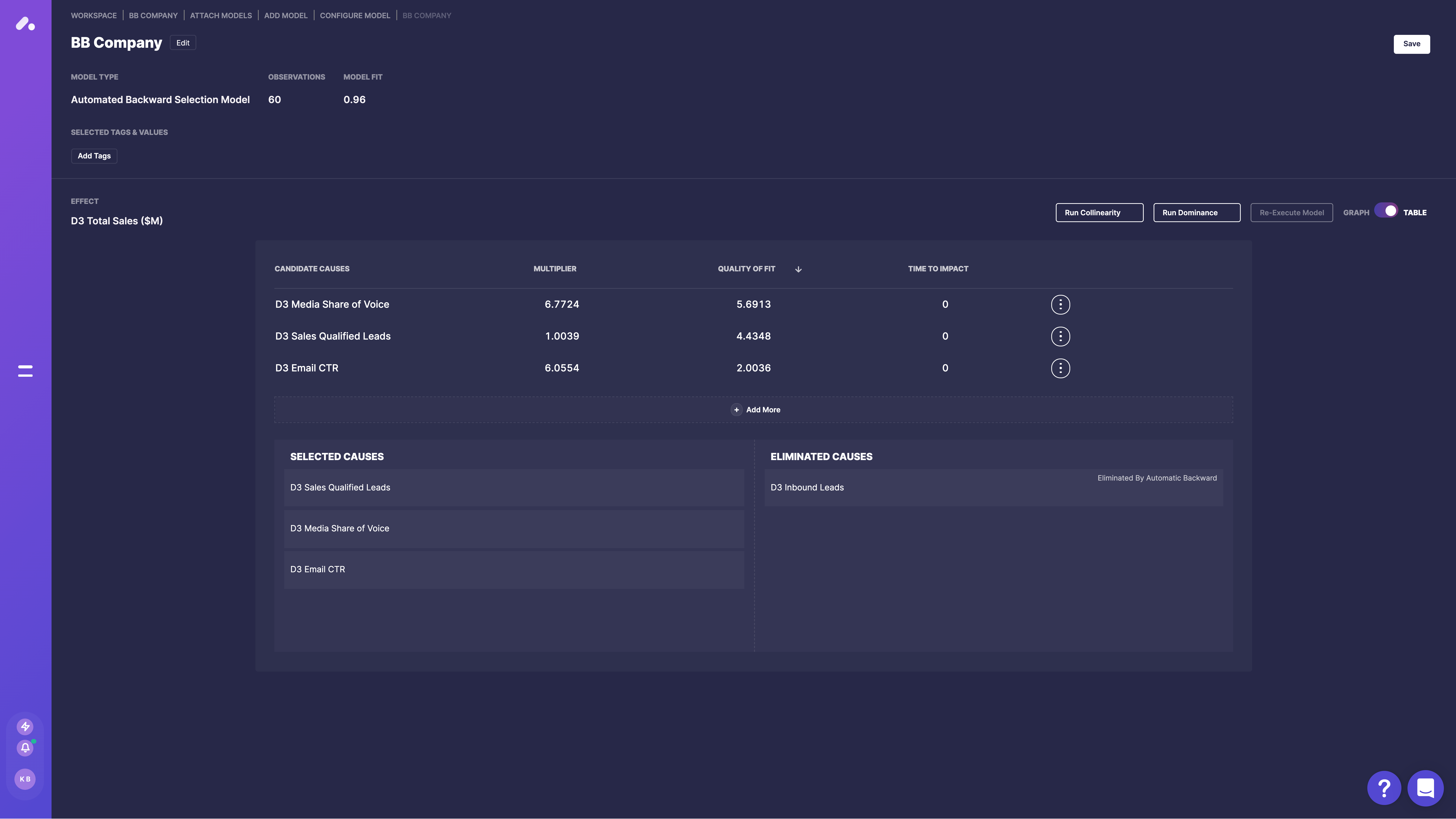 Build and Configure Models
Build models quickly and efficiently
Run analysis at scale with rapid model iteration
Understand the drivers of performance
Automated recalculation of models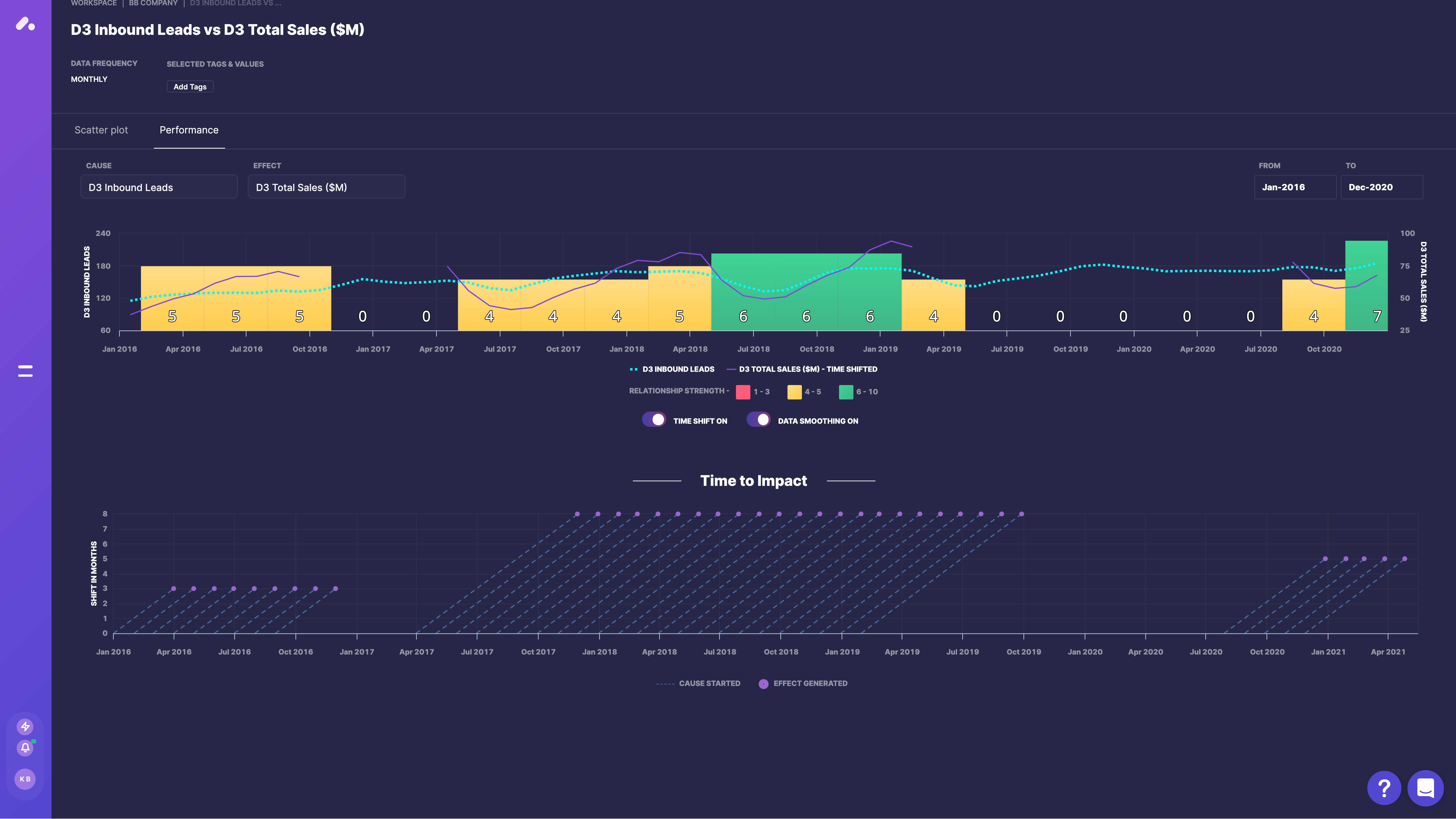 Explore Different Scenarios
Gain fast, actionable insights about performance

Develop predictive forecasts at scale

Identify performance with real-time success indicators

Automated recalculation of forecasts

Share insights easily for proactive decision-making
Proof BusinessGPS™

on Salesforce

Leonardo Carbonara, Global Product Management Leader for Salesforce Marketing Cloud, shares why Proof BusinessGPS™ is "the missing piece" when it comes to marketing optimization and delivering true closed loop marketing.