Ayaz Malik on Building Sustained Value In Marketing
Episode 10 of the Accelerating Value podcast featured Ayaz Malik, Group Marketing Manager of Digital Strategy at Roche.
We spoke about creating sustained value, the relationship between time, value, and risk, Ayaz's life mission to serve others faithfully, using data responsibly to enable relationship and decision-making, and plenty more.
Roche is a Swiss multinational healthcare company that focuses on pharmaceuticals and diagnostics. The company has been going for over 100 years. Ayaz helps shape the strategic direction of the company's digital presence, leading a team of digital strategists to enable sales and marketing opportunities.
Here are some of the main points from the conversation:
Both as a human being and a leader in the pharmaceutical industry, how do you understand value creation? Realizing that it takes many forms and they're all potentially really important, how do you keep track of the value that's going on around you? Both personally and professionally.
On the professional side, we have value we create as a company for the world. This is our altruistic piece of the value we bring to our patients.
Then, on the personal side, when you think about creating value as an employee. What I value is having this purpose of the company that allows me to think about the value I bring in each equation of everything I do. And then when I bring value creation down to our customers, it's important for us to make sure that they see value in a partner like us that we're driving and giving the most. They're seeing the value and being able to pass that onto their patients and their systems.
And then there's value for the people that we work with - the employees that actually do this great work. That's where our purpose comes in - where daily, we feel like we're committing and contributing to something that's of value to the world.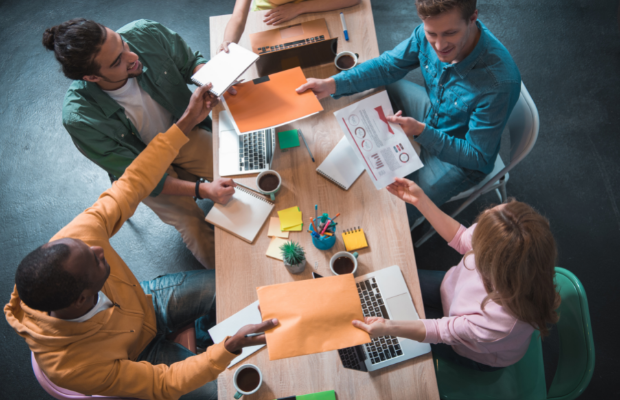 On the personal side, I'm driven by a simple fundamental piece that I learned from my grandmother a long time ago, which is: serve others faithfully. That has become my life mission. And so, if I look at that, then being true to the Roche mission, it fits beautifully on a personal level.
One of the things that are really important to people, particularly when they're in pain, is speed to value. I know that when I get a headache, I can take two Advil and in fifteen minutes I don't have a headache. When you kind of think about this, both in terms of serving people and particularly given what Roche does serving people who are in some form of distress. Or from a marketing point of view, setting the right expectations around time to value. How do you think about this? How do you juggle this part of it?
The needs far outweigh the capacity to execute right now. Even in the digital world, especially with the volume of change around us that has been brought by the tech companies, even with our organizations' desire to become more digitally focused, you see the transformation going on.
I think that the old adage: no pain, no gain applies. We can rush and we can build something very quickly, but it often results in disaster, because of low adoption. All these competing things happen quickly, you find the solution and you put it in place, but what happened to the adoption?
When you talk about time and value, they're absolutely correlated, but we cannot say enough about the fact I've taken the time to formulate the right approach and in making sure that we showed the long vision. It could be calibrated every year to adjust based on what's happening with market forces, but you gotta have something to say this is what we're shooting for.
But if you just take the two aspirin and get it over with quickly, it's not going to create tremendous value. Maybe short-term, check-the-box value is created but in the long term, it's not sustainable. And even more so now in this digital world and marketing world.
This is more of a marketing question: How do you decide how long to wait before you kill?
In my previous experience, most will create a campaign that creates the content, we come in and run it, and then afterwards in a waterfall approach, we get a measurement and we're bemoaning the fact that it didn't work. And sure, we learned from it.
But today's analytics allows us to see every step of the way in how something is performing. I think it's a disservice as a marketer to not bring this up to your leadership.
Read our article on
to learn more about the value of measurable ROI.
I think for a long time, marketers defined competence in a number of ways, one of which was orchestration. What they did not realize, and if we get one question at Proof all the time, it's: How do I prove the value of my campaign? The problem is that all the components of the campaign have different time lags just for the value they create. And so in addition to not being perceived as a campaign by your audience, different piece parts are cascading out into time in a way that disconnects them entirely from the idea of the campaign.
Absolutely and that's why I call it continuous engagement. How do we shift our marketing mindset to have this relationship with our target audiences on an ongoing basis like they want to have with us?
We need to work on this kind of content and make sure it's findable for these people when they're looking for it, so that when they raise their hand and really want to hear about this more, here comes the sales engagement to nurture them down the sales funnel. To make this attractive, it's like a flower with a pretty color on the front that attracts the bee. We've gotta get that part going first before we pull them down to get the nectar.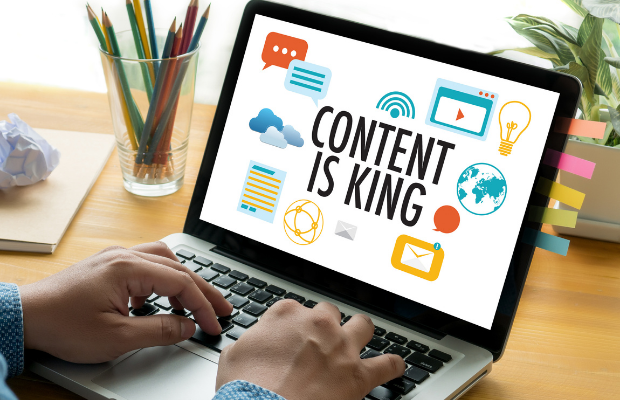 Wrapping Up
Ayaz Malik thinks about long-term value, continuous engagement, and using analytics to continually build and improve marketing strategies. The full conversation revealed many insightful pieces of expert knowledge around this.
The Accelerating Value podcast series focuses on how we see, create, and plan value. Every week we talk to new guests, who are leaders across various disciplines. We understand their definition of value and showcase their expert insights to help you in your own quest to create value.
Want to experience the fastest route to value for your business?
with us today to see how Proof can help you maximize value and growth.