School of Analytics: Why It's Not Enough to be Data-Driven in Marketing
Any marketing decision your business makes needs to be backed up with facts. If your business starts running random marketing initiatives based on nothing more than a gut feeling or clever idea, there's a good chance those resources won't help your business achieve its goals and hit KPIs.
This is where data-driven decision-making is important.
Data-driven decision-making helps businesses make smarter decisions, making it far more likely for marketing initiatives to be successful. Data also helps businesses understand which resources are bringing in revenue, and which marketing investments are really worthwhile.
We live in an age where technology is essential for marketing and business operations, and data needs to be utilized properly to ensure greater technology results.
Let's explore the concept of data-driven decision-making a little bit deeper, and understand why your business needs to be focusing on marketing analytics to make better decisions.
What is Data-Driven Decision Making?
Data-driven decision-making is a process that helps marketers make smarter, more informed decisions based on data. The process involves setting measurable goals or KPIs related to your business and collecting data based on these goals.
The data should then be used to develop informed marketing strategies and decisions that help to achieve your goals. See our blog post,
for more info. This can be done by looking at patterns in the data and coming up with marketing initiatives that use these patterns to deliver stronger results.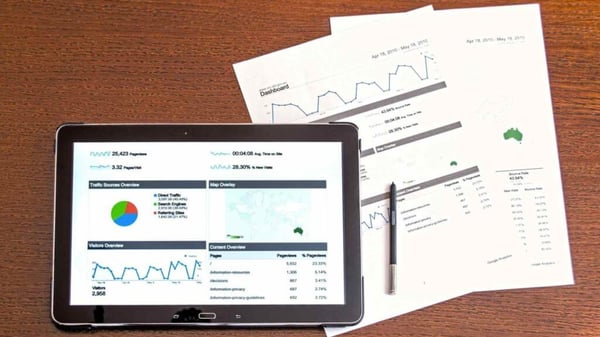 Marketing initiatives that are developed through data are more aligned and personalized towards the customer. Marketing analytics can be used to develop a deeper understanding of the target customer and their actions. Strategies can then be developed that address this more directly.
Data-driven marketing makes use of more accurate insights in marketing results, budget spend, and which processes are working. Marketers can use this information to streamline marketing initiatives, collect real proof on marketing results, and see the exact effect of each resource.
The results of data-driven decision-making are more effective marketing initiatives with a greater chance of hitting your company's objectives. This can be achieved through different types of data insights.
Different Types of Marketing Data
Technology allows businesses to access massive amounts of data. All kinds of different marketing analytics and insights can be gathered for use in different ways.
Here are the four main categories of marketing analytics, and how they can be used to generate smarter marketing decisions.
Personal Data
This kind of data is based on the direct personal information of your target audience. The data includes basic personal insights, such as a full name, contact details, gender, web cookies, IP address, device IDs on desktop and mobile browsers, and so on.
While this type of information does not give marketers much insight into behavior and engagement, this data is necessary for being able to deliver and execute marketing strategies directly to the customer.
Behavioral Data
This type of data offers a more in-depth view of how people are acting and behaving online. The data can include things like the amount of time people spend browsing content, buying histories, mouse movement, and so on.
Behavioral data can be used to understand the habits of your target customers and deliver marketing initiatives that align with their regular behavior and interests.
Engagement Data
Engagement data looks at the different ways a consumer engages with a business. This can include their average order value, social media engagement, how they respond to your content, and so on.
Attitudinal Data
Attitudinal data is used to better understand the thoughts and desires of the customer. The data includes criteria on why a purchase was made, customer satisfaction, and their opinions.
Interested in learning more about the different types of
? Check out this post.
How Data-Driven Decision Making is Used
Most companies use (or want to use) all of the different types of data above to make decisions and marketing initiatives that are targeted more specifically towards the customer. The right kind of content can be created around customer interests, based on what your audience prefers to engage with.
By using the different types of data listed above, the right data tools allow you to gain a deeper understanding of the cause and effect relationships of all the data types for smarter marketing decisions. This means taking a more strategic approach to marketing decisions that maximize your results.
Businesses aim to use marketing analytics to understand trends and create marketing initiatives that align with these trends. Data-driven decision-making is more personalized, and it can be specifically aligned to achieve actionable goals. Data-driven activities can also offer more long-term success, as they can be designed to match
.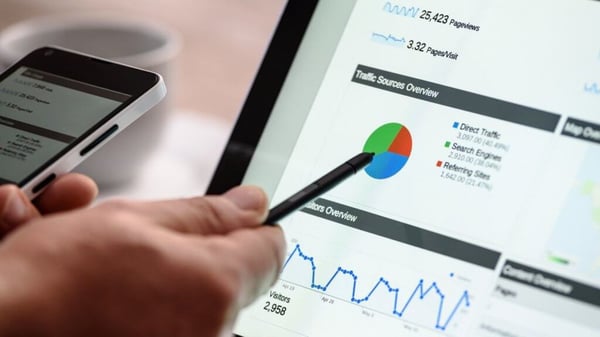 Data-driven marketing also offers a more complete picture of your marketing efforts and spend. CMOs can use marketing analytics to pinpoint where marketing initiatives are working and to track results more accurately. You get clear evidence of which marketing activities are working to make marketing and budget decisions that produce better results and a better ROI.
Is Data-Driven Marketing Enough?
Yes, data-driven decision making is great in marketing. It offers companies useful insights on how to approach marketing initiatives and what actions to take. However, if you really want your company to focus on the numbers, then an
is a better solution. An analytics-driven mindset offers your business more useful information for more strategic decisions.
Conclusion
Marketing decisions need to be made based on specific information. If you want to make sure that you get the most out of your marketing budget, then you will need to back your marketing initiatives up with data. This is particularly important in today's landscape, where the digital space dominates marketing decisions, and technology is used to implement marketing initiatives.
Improve your marketing results with data-driven decisions and
with us today to find out more about our valuable Proof Analytics tool. Designed with marketers, analysts, and business leaders in mind to efficiently optimize your brand's marketing activities.