For CMOs & Marketing Execs
Great Marketing is like fine wine. Here's the proof.
How Great Marketing is Like Making Fine Wine.
There are many things that factor into success today, whether you're making wine or carving out a market. Some stuff you control, but there's a lot you don't. Time is a major factor, and the way all of this intersects and interacts is incredibly complex.
Take winemaking, for example. Changing climate has introduced major new variables, and winemakers have adopted new approaches to optimize the quality, consistency and enjoyment of wine while at the same time lowering both winemaker risks and the cost of a great bottle. Software like VinPilot.com helps winemakers plan the wine they want to make based on the quality of the ingredients, then monitor and track the progress of the grapes in real time. The software keeps track of a zillion variables, prompting wine makers to make alterations when needed, including remixing the wine and speeding up or slowing its fermentation. VinPilot is a GPS for winemakers, enabling them to navigate a zillion variables – to plan, predict, prove and pivot their wine – so that the final product is exactly what everyone wants to drink.
Marketing is no different. Like wine, you need great ingredients, and you need to know how they begin to combine over time to produce the desired outcome. You need to understand the effect of time, including how to optimize the right mix as the marketplace changes. With Proof, you can.

Plan your campaigns with Proof Marketing Resource Manager, the only MRM tool endorsed by Salesforce and available in the Salesforce AppExchange.

Predict your impact on Deal Volume, Deal Size, and Deal Velocity with Proof BusinessGPS, the only automated, high-speed analytics platform that enables you to make better decisions with the scale and speed to be relevant now and into the future.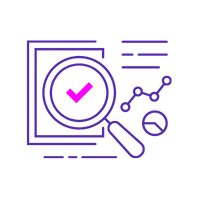 Prove how good your plan and predictions are by tracking their progress with Proof BusinessGPS. Just like the GPS on your phone, you'll see how long it will take for your investments to make a valuable difference in the marketplace, and how outside factors are changing the equation.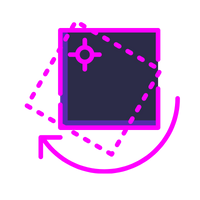 Pivot. The world around us is full of variables, and change happens fast. The result is that what was once working needs to be updated and reoptimized. Proof BusinessGPS is the only automated analytics platform that can keep up with the speed of your business, enabling you to see what's changing and how you can react before time passes you by.
Proof BusinessGPS™

The first and most advanced automated marketing optimization platform, based on Marketing Mix Modeling.


Automate data ingestion

Predict impact, value, time lag, and ROI

Optimize investment vs. external factors

Forecast "what-if" scenarios
Proof Marketing Planner™
Native on Salesforce
The only marketing resource management solution for planning, collaborating, & reporting on the Salesforce AppExchange.


Control the planning process

Collaborate through automated workflows

Track and record budget or asset approvals

Continuous reporting on status and progress