Proof Analytics
Modern business requires systems designed to operate and benefit from the speed, scale, and explosion of data. Months of lag between data collection, analysis, and action means business decisions that do not reflect the rapidly changing dynamics of the marketplace.

Proof has modernized Marketing Mix Modeling (MMM) and integrated it with a modern Marketing Resource Management (MRM) to create solutions built for the omnichannel business of today. Close the loop in your marketing from planning and budgeting to execution and analytics with Proof BusinessGPS™ and Proof Marketing Planner™.
Plan
Centralize marketing campaigns and investments to streamline execution with better analytical capabilities, speed, and accuracy.
Predict
Develop unlimited predictive analytics models using automated multivariable regression that incorporates both internal and external data sets.
Prove
Leverage predictive models to answer business questions and visualize alternative scenarios to optimize marketing strategy and business outcomes.
Pivot
Like a GPS, continuously calibrate your marketing effectiveness with automatically updated analytics models and data sets.
Products for Analytics-led Business Growth
Proof BusinessGPS™ and Proof Marketing Planner™ deliver accountability, prediction, agility, and scale.
Proof BusinessGPS™

The first and most advanced automated marketing optimization platform, based on Marketing Mix Modeling.


Automate data ingestion

Predict impact, value, time lag, and ROI

Optimize investment vs. external factors

Forecast "what-if" scenarios
Proof Marketing Planner™
Native on Salesforce
The only marketing resource management solution for planning, collaborating, & reporting on the Salesforce AppExchange.


Control the planning process

Collaborate through automated workflows

Track and record budget or asset approvals

Continuous reporting on status and progress
Proof for

Marketers
Optimize your marketing mix. Maximize your marketing ROI. Reveal the effects of time and cause-and-effect impact.
Proof for

Analysts
Move beyond customer journey attribution. Find the hidden cause & effect relationships in data that drive critical business outcomes.







"No other analytics software delivers the easy affordability, scalable accuracy, perpetual updates & intuitive ease of understanding that Proof gives analysts, marketers & business leaders. We see Proof as the missing piece."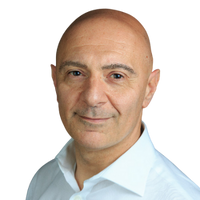 Leo Carbonara




Sr Director of Product Management




Partner Ecosystem at Salesforce "Marketing consumes a lot of a company's cash. In B2B, it can take months to see a return. Marketers have a real responsibility to every other part of the business who also wanted that budget money…not just to make it count but to prove that they made it count."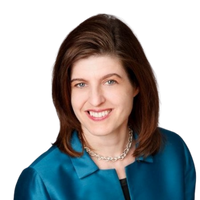 Julie Brown




Global Director of Business Transformation




Johnson Controls "The value of data is only realized when you apply analytics to uncover the insights that improve your effectiveness. Proof is a gamechanger in this respect."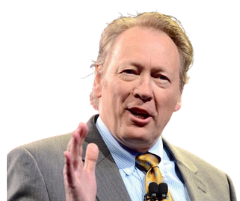 Bill Schmarzo
"The Dean of Big Data"
Dell Chief Evangelist, Data & Analytics

Want to learn more?
Our solution experts are happy to walk you through our solutions.
Contact us today to start your analytics-led journey.
Hear more from Proof on how to navigate your analytics-led business growth.