Proof + Salesforce bring you the MRM you've been asking for.
Proof + Salesforce bring a Marketing Planning Solution that eliminates spreadsheets.
Trusted to Manage + Optimize Billions in Marketing Spend
Listen to top marketers talk about why Proof is so important

Nick Robinson
Head of Demand Americas


Erica Brinker
Chief Commercial Officer


Julie Brown
SVP Global Change Management


Hanns Schempp
Head of B2B Marketing


Brent Diggins
Global Managing Partner, Performance & Intelligence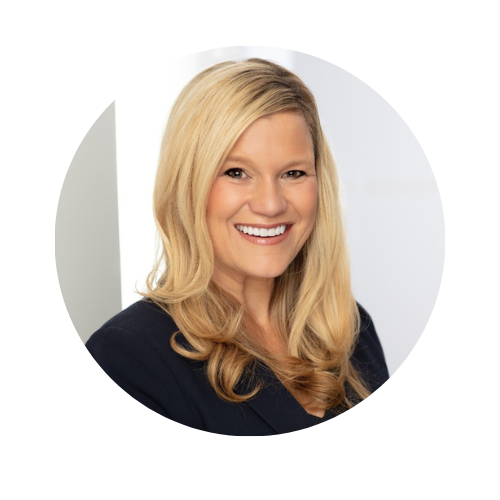 Reagan Tully
Chief Marketing Officer
Finding the Right Marketing Planning Solution
5 min
A well-designed marketing planning solution is essential for effective promotions and impactful campaigns. With a marketing planning solution, you can reach your customers through targeted advertising and track business success with data analytics. Marketing resource management tools such as marketing planning software improve the marketing planning process by providing a consistent operating framework. MRM software can give businesses a deeper insight into implementing tactics and campaigns, resulting in more successful marketing efforts with higher ROI.
One function of MRM is that it operates as marketing management software using a structured approval process. Marketing departments are empowered with effective MRM tools that help monitor and plan allocated marketing budget funds across a broad range of marketing efforts by channel, product, and other metrics. In addition, a marketing planning software solution is a marketing planning app that helps businesses maximize the use of their marketing resources to achieve marketing objectives.
A marketing plan example includes a mission statement, well-defined marketing objectives, SWOT analysis, market research, marketing strategy, and establishing a marketing budget. SWOT analysis helps companies understand competitors' strengths, weaknesses, opportunities, and threats. In addition, the strategy behind SWOT and the results that follow help marketing managers understand how to stand out in the marketplace and identify vulnerabilities. Marketing planning software captures and utilizes your company's strategic marketing initiatives and brings them to life with full executional ability, including marketing budget management software features.
Understanding marketing and developing a plan in a highly competitive digital environment is streamlined and simplified with MRM software solutions. MRM software helps marketing managers bridge the gap many companies struggle with between developing a marketing plan and execution.
The right marketing planning software can accelerate marketing production, review, and approval. A marketing planner can simplify and streamline workflows, and the approval process can manage permissions and establish a collaborative work environment. Another advantage of implementing the MRM tool is enabling internal and external teams to access a shared workspace. Collaboration between internal and external teams helps improve transparency, increases accountability, and helps improve the success of marketing campaigns.
Marketing Campaign Management
Marketing resource management tools simplify campaign management for companies of any size. Marketing campaign tools help with planning, content creation and development, management of supply and distribution of marketing material, and campaign data analytics. Marketing resource management tools, also known as MRM tools, are software tools designed to support a company's marketing strategy and optimize workflow and other processes involved with marketing. MRM tools help businesses manage their campaign tools in digital marketing. Digital marketing is complex, involving multi-channel campaigns and excessive amounts of assets and content to manage. MRM marketing campaign tools can help marketing teams manage digital marketing, such as social media marketing, SEO, content management, and more.
One of the significant benefits of finding and using an effective MRM tool is collaboration. MRM tools make collaboration effortless by streamlining workflows, allowing permission management, and bringing transparency and accountability across departments internally and externally.
Marketing campaign tools include developing a marketing plan template. With an MRM software solution, marketing departments can create a marketing plan document detailing their marketing strategy and a plan to execute the strategy. A marketing plan template includes several elements, such as a mission statement, situation analysis, target audience, buyer personas, marketing objectives, pricing strategy, distribution strategy, promotion strategy, and budgeting. Effective MRM tools help marketing departments define and carry out every marketing strategy step.
Marketing campaign tools help marketing departments clearly understand their marketing budget and then optimize the use of that budget to produce the highest return on investment. An MRM helps marketing teams optimize collaborative workflows allowing for shared resources across departments. A unified, company-wide marketing effort is made possible with the right MRM tools. Another benefit of a cloud-based MRM system is 24/7 access from any internet-connected device. Cloud-based MRM tools empower marketing teams inside and outside the office with instant access to vital information. In today's highly competitive market, maximizing marketing efforts with an effective marketing campaign management plan is crucial.
Understanding Marketing Resource Management
Marketing resource management helps companies and their marketing teams manage various marketing initiatives efficiently. MRM tools bring together every element needed to maximize marketing efforts. The best MRM tools streamline marketing processes, operations, workflows, content, assets, customer data, and many more factors involved in effective marketing.
The best marketing resources management solutions include marketing ROI software features such as accelerating marketing processes, saving time, and lowering costs to achieve a better ROI. In addition, using an MRM software solution improves employee engagement and satisfaction for typically overburdened marketing teams.
Why is an MRM tool better than a traditional, non-MRM approach? A non-MRM system takes the four primary resources businesses use in marketing: time, money, energy, and expertise, and manages each separately. For example, one team member handles schedules and calendars. An accountant handles the budget, team leaders manage expert staff, and so on. Each department or person must contact a different person or department for information.
These individual lines of communication can become burdensome and time-consuming. In addition, all data stored and managed separately increases the risk of missed communication and costly errors. Using an MRM approach to marketing streamlines every aspect and the resources needed for campaign management, synchronizing all resource management with one system.
All the people and departments involved stay the same, with the same responsibilities; however, establishing a comprehensive view of the process and one communication tool improves collaboration, transparency, and accountability, significantly increasing efficiency and effectiveness in marketing efforts.
Proof Analytics' partnership with Salesforce is an excellent example of an effective MRM tool. Proof and Salesforce offer a powerful solution for many companies leveraging a company's current investment in Salesforce, eliminating the need to learn a new system. Companies established with Salesforce can work directly in the Salesforce platform with Proof Analytics MRM tools using up-to-date data at all times.
What about Marketing Ops Software?
Marketing operations is a term referring to the end-to-end management and optimization of a company's marketing processes. Traditionally marketing operations referred to the management of various teams and marketing projects. Today marketing ops software brings together modern technology and data. The best marketing software takes data, people, tools, and processes involved in marketing and optimizes it to extract the most value from each. Companies with effective marketing operations in place consistently execute successful marketing campaigns at scale and deliver measurable results.
For example, the marketing operations department at a company is responsible for using the best marketing resources and capabilities to deliver the best possible result from every marketing investment. Marketing ops software consolidates strategic marketing planning in one place, making operations much easier and better for marketing departments with go-to-market strategy tools.
Marketing operations are critical for businesses today because effective marketing ops take the marketing department from a cost center to an avenue of potential increased revenue. Companies today spend time and money creating valuable content, compelling ad copy, and innovative marketing techniques. However, they will only yield the most value with effective ways to support these marketing efforts from a tactical perspective. For example, investing in marketing operations tools can maximize a business's marketing investments and provide an agile marketing strategy. With marketing ops software, the marketing department managers always know where they stand and have the ability to report to business leaders company-wide such as the CEO and CFO, about marketing progress using verifiable, measurable results. Marketing operations are a vital support to revenue operations and sales operations. In addition, the marketing department manager is accountable to various key stakeholders such as the CEO, CFO, CIO, and CMO. Finally, a marketing ops software solution makes it easier for marketing managers to consistently report necessary information to stakeholders at a moment's notice.
Finding the Best Marketing Planning Software
There are many marketing plan tools to choose from today. For example, companies can use Trello for marketing management and other types of project management, including collaborative projects. However, these software tools are not a full-suite MRM tool. The best marketing planning software is a full-suite option like Proof Analytics. A full-suite software solution is a collection of bundled programs offering all the features and functionality you need to maximize your time and effort.
A marketing resource management software solution is a full-suite marketing tool enabling strategic planning, budgeting, program management, creative development and distribution, content management, event coordination, media planning and execution, and resource management. MRM software accelerates production, review, and approval in the marketing process.
The best marketing planners will be simple but sophisticated. In other words, scalable, flexible, and offer customizable workflows and interfaces. A simple marketing planning tool is easy to navigate and use. Fluid integration is vital when selecting an MRM tool. For example, Proof Analytics is the only MRM tool native to Salesforce, empowering companies to leverage their investment in Salesforce with a powerful MRM tool. Marketing resource management tools improve collaboration, transparency, and accountability company-wide regarding the marketing process. Marketing today involves copious amounts of data, channels, and resources, requiring constantly updated content and SEO optimization. Finding a tool to streamline and simplify the process is critical for business success today.
An effective marketing resource management software tool empowers local stakeholders and improves marketing ROI. In addition, MRM software increases brand consistency, a key factor for online marketing today. MRM tools reduce stalling production due to missed deadlines, bottlenecked approval processes, or other communication interruptions. Security is an ongoing concern when most business takes place online. Using an MRM tool to streamline the marketing process offers increased security by keeping all sensitive information on one platform instead of sending it through multiple channels. Overall, an MRM tool, like Proof Analytics, offers businesses a scalable solution to many challenges marketing departments face.

"No other analytics software delivers the easy affordability, scalable accuracy, perpetual updates & intuitive ease of understanding that Proof gives analysts, marketers & business leaders. We see Proof as the missing piece."
LEO CARBONARA
Senior Director of Product Management Partner Ecosystem


"Proof MRM on Salesforce™ has completely changed the game for marketers."
DEBBIE MURPHY
CMO


"The value of data is only realized when you apply analytics to uncover the insights that improve your effectiveness. Proof is a gamechanger in this respect."
BILL SCHMARZO
DELL Chief Evangelist, Data & Analytics


"Proof has delivered a powerful suite of self-serve MRM and MMM analytics that enable full-scale campaign planning, budgeting, digital asset management, collaboration, compliance and approvals, and Marketing Mix Modeling — all on the Salesforce platform and all at a price that makes it impossible for marketing teams to not say Yes to."
Donovan Neale-May
Executive Director of the Chief Marketing Officer (CMO) Council and Business Performance Innovation Network


"Marketing consumes a lot of a company's cash. In B2B, it can take months to see a return. Marketers have a real responsibility to every other part of the business who also wanted that budget money; not just to make it count but to prove that they made it count."
JULIE BROWN
Global Director of Business Transformation

"For years, marketers and business leaders have struggled to work as #OneTeam. It's one of the longest-lasting feuds in the business world. Proof MRM on Salesforce solves this longstanding problem by delivering a best-in-class MRM platform native on Salesforce, coupled with accurate, easily understood Marketing Mix Modeling analytics."
Sangram Vajre
Best-selling author, B2B CMO, ABM Leader

"Rooted in more than a decade of award-winning work, Proof Analytics is a transformative software solution that proves the business impact of marketing and communications. Proof has been recognized by industry analysts, customers and business leaders for its innovation and technical excellence. Really well done."
Chris Talago
AWS director of communications, EMEA and APJ
"Proof Analytics combines rapid data integration, advanced pattern recognition, and automated analytics to help business and functional teams know what to invest in, how much to invest, and what the business impact is – even in long-cycle situations. Proof delivers real accountability and transparency while showing very clearly how marketing and communications are jet engines of growth."
Kelli Parsons
Global Chair, Corporate Affairs and Advisory, Hill & Knowlton / WPP
"Today's challenging market conditions mean that Accountability, Transparency and Proof of Impact have never been more important for marketing teams. Proof MRM on Salesforce is the only marketing resource management tool built natively on Lightning and available through the AppExchange, delivering full-power functionality plus fast set up, all at a price that fits comfortably into today's budget realities. What's more, Proof has integrated its award-winning, automated Marketing Mix Modeling analytics into the platform. Proof MRM on Salesforce is the crucial piece for modern marketing teams."
Cathy Lanning
Managing Director, Salesforce Industry Business Consulting