Proof + Salesforce bring you the Marketing Planning Software you've been asking for.
THE ONLY MRM NATIVE ON SALESFORCE
THE ONLY MRM WITH AUTOMATED MMM ANALYTICS
Proof brings you the MMM Software you've been asking for.
Trusted to Manage + Optimize Billions in Marketing Spend
Listen to top marketers talk about why Proof is so important

Nick Robinson
Head of Demand Americas


Erica Brinker
Chief Commercial Officer


Julie Brown
SVP Global Change Management


Hanns Schempp
Head of B2B Marketing


Brent Diggins
Global Managing Partner, Performance & Intelligence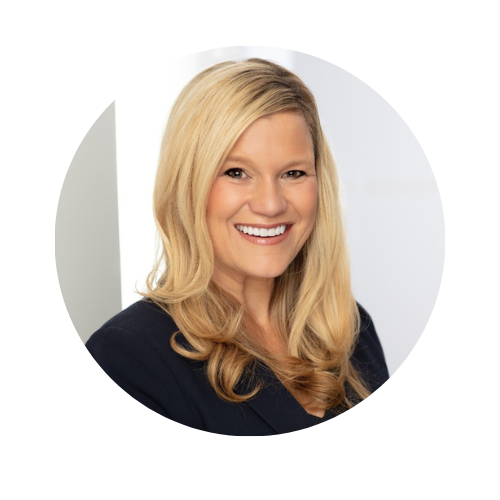 Reagan Tully
Chief Marketing Officer
MMM Software
5 min
As the marketing world continues to evolve and advance with new technologies, media platforms, and consumer preferences, it is no surprise that the methods for tracking and measuring marketing performance have also evolved. As a result, many different marketing analytics methods and software solutions are available today that can help your business analyze and optimize your marketing efforts.
One type of advanced marketing analytics is marketing mix modeling (MMM). Marketing mix modeling is an approach to marketing analytics that analyzes, optimizes, and predicts performance across various channels. This system relies on data-driven statistical analysis rather than human bias so that you, as the marketer, can be confident that your predictions are mathematically based and more accurate than a "gut feeling."
Just like with other marketing analytics methods, there are a number of MMM tools available on the market today that can help your business to use marketing mix modeling effectively and increase your business's profitability. However, unlike other marketing analytics methods, marketing mix modeling works by understanding the relationship between marketing and sales. This cause-and-effect relationship is key to unlocking the insights that you need to make more strategic and informed business decisions.
In addition, because MMM collects and analyzes data to provide direct insights into a number of different areas of your business, it is more complex than a number of other marketing analytics tools. Because of this, it can be beneficial to implement a good MMM tool, like Proof MMM, that can help you to keep your business data up-to-date and organized.
Marketing mix modeling optimization can be intimidating because of how complex the MMM method and process are. If you have a good MMM tool, this process can be as easy as any other marketing analytics system. Traditionally, MMM tools are custom-built and, therefore, on the higher end of the spectrum when it comes to pricing.
This means that oftentimes these tools were only available to extremely large enterprises that could afford such a steep price. Luckily, though, today, there are more options. With new tools like Proof MMM, marketing mix modeling is available and affordable as a software-as-a-service subscription. This means that even if your company is not a huge enterprise, you can still make use of this advanced and extremely effective marketing analytics method.
What Is MMM In Marketing?
If you are unfamiliar with marketing mix modeling, you may wonder what exactly it is and what it does for your business. After all, marketing analytics aims to get insights from your collected data so that you can optimize your marketing efforts and, in turn, increase your profits. So, what exactly are MMM analytics, and how is MMM different from other marketing analytics methods? Put simply; marketing mix modeling is a very complex and advanced form of marketing analytics. It is often referred to as the most advanced of marketing analytics systems because it evaluates all marketing touch points and determines how they affect sales.
In other words, MMM marketing analytics tools focus on the relationship between marketing and sales. This means that you are able to get more accurate and effective marketing insights that you can use to improve your marketing efforts. Unlike other, more simple marketing analytics, MMM analyzes campaign performance across multiple factors and uses those insights to create valuable predictions and analyses that help you increase your profitability.
Because MMM analysis makes such in-depth insights, it requires a large amount of data to function properly. Luckily, with so much happening daily on the online market, many businesses likely have the amount of data they need already stored in their data logs. And with more data coming in each day, you can be confident that your analyses will be up-to-date and accurate to your current situation.
Marketing Mix Modeling
As the most advanced marketing analytics approach, marketing mix modeling can be challenging to understand fully. This is especially true when you take into account that MMM analysis requires data from many parts of your business, not exclusively sales or marketing metrics. Because of this, many people may be hesitant to implement a marketing mix model software solution into their systems. But, contrary to what people may think, a software solution, like Proof MMM, can actually make the process of using MMM analysis so much easier.
Software solutions like Proof MMM use the marketing mix modeling time series data that many companies already track. This data often consists of variables such as weekly sales, weekly leads, ad impressions, and even external data sets. Using this data, you can ensure that your marketing mix modeling analysis is able to make educated predictions and insights that you can use to make better business decisions. It is also important to account for seasonality in market mix modeling because many businesses have a larger number of sales during specific times of the year. For example, common seasonal patterns are an uptake in sales during holiday sales and back-to-school sales.
Marketing Mix Modeling Example
If you are still confused about what marketing mix modeling is and why it is important for your business, you can look for some examples online that illustrate these uses. However, when looking for examples, it is best to ensure that you are looking for a marketing mix model example with data. This is because, while simple explanatory examples can be helpful, if you really want to see what MMM does for your business, you will need to see some data points. Another incredibly valuable resource to look for if you are unsure of how MMM works is a marketing mix modeling step-by-step instruction page.
A step-by-step page can give you the detailed information you need about the MMM process so that you can truly understand what goes on in each step of the process. This means that you will be much more informed about how your future MMM software will function, and therefore, you can also be more confident in its results. Marketing mix modeling is essential to businesses today who want to improve their marketing efforts to appeal to their customers better.
Unfortunately, many traditional marketing analytics methods collect user data like personally identifiable information (PII), and with the recent impact of new privacy changes to cookie tracking and IOS, these traditional marketing analytics tools are not able to get a lot of the data that they previously used. Marketing mix modeling, however, can be used to combat this loss of valuable data so that you can still get the insights you need to improve your marketing strategies and campaigns.
Automated MMM
As technology evolves, more and more advanced marketing analytics tools are becoming available for businesses of all sizes and industries. One of the largest benefits of the continued improvement of technology for marketers is the availability of automated marketing mix modeling tools. You may be wondering what makes automated MMM stand apart from non-automated MMM. Simply speaking, automated MMM is able to ensure that all of the insights and data being analyzed are up to date. In other words, with automated MMM tools, you can be certain that you are getting analyses and insights that truly reflect the most current business activity. This can be instrumental in ensuring that you make the right business decisions.
Another term that is often used to describe MMM software that works with current data is dynamic MMM. Dynamic marketing mix model marketing analysis uses current data to quickly give you visibility into your current business activity. This way, you can ensure that you are making informed decisions based on what your customers are looking for today — not years in the past.
Market Mix Modeling Case Study
One useful way to decide what marketing mix modeling software solution you want is to look at case studies of various solutions. Like many other businesses, companies that offer MMM solutions want to show the customer why their solution is good. Because of this, most companies will feature case studies or customer testimonials that talk about how their solution helped another business.
Finding these MMM case study examples is usually not too difficult because companies like to highlight them. You can use this to your advantage and see just what customers of that product were able to achieve and how their marketing efforts improved. This said, it is important to note that these case studies will likely only highlight the product's positives, and you should, of course, do some of your own research before adopting a new product.
Marketing Mix Modeling Vendors
As marketing mix modeling software becomes more of a necessity for businesses today, there has been an increase in MMM vendors that provide software solutions for businesses like yours. Unfortunately, some vendors will only provide expensive and traditional MMM products, while others may be taking a newer and more accessible approach. One MMM solution that is accessible to not only larger businesses with unlimited budgets but also smaller businesses that may not be able to spend that much money on MMM software is Proof Analytics' Proof MMM.
Unlike other MMM solutions, Proof MMM is software-driven and affordable. Rather than relying on only 1-2 manual models, Proof MMM gives you unlimited access to automated models so that you can easily scale your business and continue getting valuable insights without paying a fortune. Proof MMM is the only MMM that updates at the same speed as your business. This means that your insights will always be up to date, and you will not have to worry about infrequent updates. Finally, Proof MMM's easy-to-use dashboards and integrations make the solution intuitive and easy to interpret so that you can spend your time actively making changes to your marketing efforts rather than trying to decipher insights and results.

"No other analytics software delivers the easy affordability, scalable accuracy, perpetual updates & intuitive ease of understanding that Proof gives analysts, marketers & business leaders. We see Proof as the missing piece."
LEO CARBONARA
Senior Director of Product Management Partner Ecosystem


"Proof MRM on Salesforce™ has completely changed the game for marketers."
DEBBIE MURPHY
CMO


"The value of data is only realized when you apply analytics to uncover the insights that improve your effectiveness. Proof is a gamechanger in this respect."
BILL SCHMARZO
DELL Chief Evangelist, Data & Analytics


"Proof has delivered a powerful suite of self-serve MRM and MMM analytics that enable full-scale campaign planning, budgeting, digital asset management, collaboration, compliance and approvals, and Marketing Mix Modeling — all on the Salesforce platform and all at a price that makes it impossible for marketing teams to not say Yes to."
Donovan Neale-May
Executive Director of the Chief Marketing Officer (CMO) Council and Business Performance Innovation Network


"Marketing consumes a lot of a company's cash. In B2B, it can take months to see a return. Marketers have a real responsibility to every other part of the business who also wanted that budget money; not just to make it count but to prove that they made it count."
JULIE BROWN
Global Director of Business Transformation

"For years, marketers and business leaders have struggled to work as #OneTeam. It's one of the longest-lasting feuds in the business world. Proof MRM on Salesforce solves this longstanding problem by delivering a best-in-class MRM platform native on Salesforce, coupled with accurate, easily understood Marketing Mix Modeling analytics."
Sangram Vajre
Best-selling author, B2B CMO, ABM Leader

"Rooted in more than a decade of award-winning work, Proof Analytics is a transformative software solution that proves the business impact of marketing and communications. Proof has been recognized by industry analysts, customers and business leaders for its innovation and technical excellence. Really well done."
Chris Talago
AWS director of communications, EMEA and APJ
"Proof Analytics combines rapid data integration, advanced pattern recognition, and automated analytics to help business and functional teams know what to invest in, how much to invest, and what the business impact is – even in long-cycle situations. Proof delivers real accountability and transparency while showing very clearly how marketing and communications are jet engines of growth."
Kelli Parsons
Global Chair, Corporate Affairs and Advisory, Hill & Knowlton / WPP
"Today's challenging market conditions mean that Accountability, Transparency and Proof of Impact have never been more important for marketing teams. Proof MRM on Salesforce is the only marketing resource management tool built natively on Lightning and available through the AppExchange, delivering full-power functionality plus fast set up, all at a price that fits comfortably into today's budget realities. What's more, Proof has integrated its award-winning, automated Marketing Mix Modeling analytics into the platform. Proof MRM on Salesforce is the crucial piece for modern marketing teams."
Cathy Lanning
Managing Director, Salesforce Industry Business Consulting