The only Marketing Mix Modeling Software embedded in an MRM
THE ONLY MRM NATIVE ON SALESFORCE
THE ONLY MRM WITH AUTOMATED MMM ANALYTICS
Interested in Marketing Attribution Software? Proof MMM updates at the speed of your business.
Trusted to Manage + Optimize Billions in Marketing Spend
Listen to top marketers talk about why Proof is so important

Nick Robinson
Head of Demand Americas


Erica Brinker
Chief Commercial Officer


Julie Brown
SVP Global Change Management


Hanns Schempp
Head of B2B Marketing


Brent Diggins
Global Managing Partner, Performance & Intelligence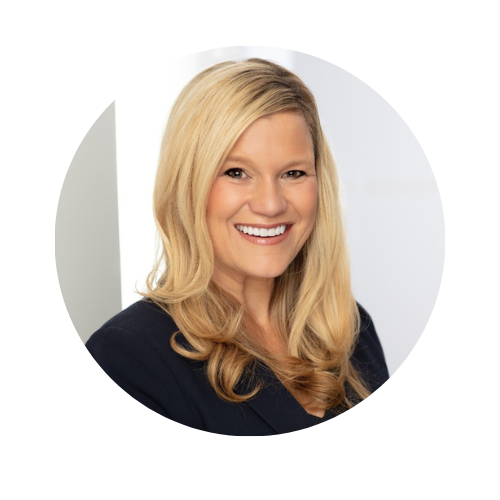 Reagan Tully
Chief Marketing Officer
Marketing Attribution Software
5 min
A large company with a robust marketing budget can invest in a wide array of digital marketing initiatives, but if they aren't analyzing the effectiveness of their campaigns, then there is no real way to determine what's working versus what isn't. To determine the effectiveness of various marketing tactics, companies must prioritize understanding which initiatives are driving their performance so they can capitalize on successes and minimize inefficiency.
Learning more about and better understanding your company's customers (and potential customers) can empower your marketing team to devise stronger, more effective techniques and strategies that have a greater chance of leading to sales and boosting your organization's revenue. In the digital era where eCommerce applications reign supreme, it can be extremely difficult to determine the factors contributing to a customer's decision to buy or not buy.
To assist marketing teams in measuring their performance, marketing attribution software vendors have developed practical solutions like attribution technology which can provide marketing teams with valuable information about interactions with consumers. There are a variety of types of attribution models, like mobile attribution platforms, for instance, each with its own advantages and disadvantages. Understanding what each attribution model can offer your marketing team in terms of data and information about customers is crucial for understanding which of your marketing techniques are successful and which are not.
In an ideal scenario, your marketing team would have uninhibited access to a comprehensive overview of the ways in which your customers interact with your brand on the web, on their mobile devices, and anywhere else that might lead them to make a purchase. While technology might not be quite that advanced just yet, there are still several free and paid services that can assist your marketing team in their data aggregation and analysis processes to help your organization optimize its marketing initiatives.
Marketing Attribution Models
There are three primary types of marketing attribution models – first touch, last touch, and multi-touch. Each unique attribution model informs marketers of effective tactics they might deploy. The ultimate goal of each marketing attribution model is to help marketing teams understand each step of the buyer's journey. When analyzed all together, your marketing can access a stronger visualization of the bigger picture as opposed to focusing on only one type of attribution model.
A multi-touch attribution model, for instance, holistically examines the sales funnel while applying a weighted average factor to each step in terms of its overall contribution to conversion. A multi-touch approach understands that a customer might not be singularly influenced by one particular ad or interaction with the brand, but rather by a multitude of interactions over a period of time. Last touch attribution is also important, as it involves the culminating interaction before a buyer makes a purchase. By looking at and analyzing the first and last touch approaches together, your marketing team can gain a better understanding of the types of initiatives that draw buyers in and the kinds of interactions that convert potential buyers into customers.
First touch and last touch models, on the other hand, are single-touch models which only look at one interaction and dispense all of the credit to one interaction on the customer journey. The first touch model consequently prioritizes marketing techniques that attract potential buyers and make them aware of your company's products or services.
Google Analytics also provides users with insights about your company's results from Google Ads and Google Search – paid and organic. By surveying Google attribution, your company can attribute a potential buyer's activity within your Google campaigns. A commonly used method for Google is what's called a linear attribution model. A linear attribution model is a kind of multi-touch attribution model that considers each step along the buyer's journey in a linear manner preceding purchasing – in other words, the buyer's journey from search to conversion.
Marketing Attribution Framework
Developing a sound marketing attribution framework can be a challenging and complex endeavor. Sometimes as many as fifteen or twenty different factors can influence an individual buyer during their decision of whether or not to make a purchase. In order to overcome this complexity, marketing attribution model machine learning utilizes powerful artificial intelligence techniques to generate an attribution model based on present patterns within the data.
A good marketing attribution framework will provide incisive visibility of your organization's entire digital marketing funnel in order to make better-informed decisions about how to spend your marketing budget as effectively as possible. Not only can your marketing team determine which channels or initiatives were the most effective at converting potential buyers into customers, but your company can also use data and information gleaned from market attribution to enhance future customer interactions with your brand.
There are dozens of options available on the market for accurate and reliable marketing attribution platforms. By utilizing a useful combination of models to help your marketing team aggregate and analyze data, your company gains access to cross-channel marketing insights that are invaluable for re-engaging with previous customers and attracting new customers as well.
Marketing Attribution Platforms
Marketing attribution platforms plug into the marketing technology stack (also referred to as "martech") to ingest marketing data and facilitate the creation of multi-touch attribution models as well as other types of attribution models. A good marketing attribution tool should enable your team to create multiple attribution models and allow you to customize your optimization models to specific stages of the buyer's journey.
Multi-touch attribution, as mentioned previously, determines the value of multiple touchpoints along the buyer's journey that ultimately leads to conversion. For example, perhaps a customer first sees an ad for your company in their Twitter feed, then they saw a second ad in their Instagram feed before they searched your company via a search engine, and finally, upon visiting your company's website, they made a purchase. A multi-touch attribution approach determines how much your organization spent on each interaction and which interaction(s) were more cost-effective.
In the realm of cyberspace, there are so many variables and different kinds of ads and interactions that can occur on any given buyer's journey that the formulas for determining a relative value of conversion become inextricably complex. However, technological innovations in arenas like machine learning reduce the burden of human computation and make more room for human understanding. And the more your marketing team understands the more likely they are to improve future marketing ROI numbers.
Marketing Attribution Companies
The increasing popularity of eCommerce in online and online-to-offline applications has given rise to numerous marketing attribution companies which have developed a lengthy list of attribution tools to help marketers understand and interpret the ever-increasing volumes of data. There are dozens if not hundreds of marketing attribution software solutions available to utilize from free-to-use metrics to subscription-based services.
Many of these companies have particular specialties when it comes to measuring ad engagement. If your company spends most of its marketing budget on television and radio ad buys, you might consider a company called AnalyticOwl, which can benefit media broadcasters hoping to better monitor their website traffic. Podsights is another option that makes sense for companies that spend their marketing dollars on podcast advertisements. If your organization has a niche advertising strategy or strict parameters about where you spend your marketing budget, there's likely a software company out there that can provide the precise insights you are searching for.
Ensure that the company you choose is capable of providing your team with the analytics and metrics they need to succeed and observe as your marketing strategies become more effective over time as you gain a better understanding of who your customers are and how they're interacting with your digital marketing initiatives.
Best Marketing Attribution Software
While there are a lot of good options from which to choose, the best marketing attribution software is going to be the one that allows your marketing team to accurately interpret the data and develop working strategies within your company's specific industry and market. Similarly, the best marketing attribution tools will be the ones with which your marketing team is most familiar and comfortable. Listen to your marketing team's representatives to find out what information they need that could streamline or optimize the process; you could select the "best" marketing attribution software available on the market but if it's not a good match for your team, then you won't be making the most out of all that data and your ROI will suffer as well.
Google Ads can be a reasonable starting point since their 'Measurement' tool displays how various attribution models mirror your buyers' journey as it relates to your company, your products, or your services. For businesses occupying the B2B marketplace, you'll want to invest in B2B marketing attribution software that caters to B2B applications.
Much of the decision-making regarding marketing attribution software and its myriad benefits could be considered common sense by seasoned professionals in the field. Marketing attribution software exists so that your marketing team can make the most out of limited resources by honing in on effective marketing strategies and eliminating or revamping strategies that are less effective.

"No other analytics software delivers the easy affordability, scalable accuracy, perpetual updates & intuitive ease of understanding that Proof gives analysts, marketers & business leaders. We see Proof as the missing piece."
LEO CARBONARA
Senior Director of Product Management Partner Ecosystem


"Proof MRM on Salesforce™ has completely changed the game for marketers."
DEBBIE MURPHY
CMO


"The value of data is only realized when you apply analytics to uncover the insights that improve your effectiveness. Proof is a gamechanger in this respect."
BILL SCHMARZO
DELL Chief Evangelist, Data & Analytics


"Proof has delivered a powerful suite of self-serve MRM and MMM analytics that enable full-scale campaign planning, budgeting, digital asset management, collaboration, compliance and approvals, and Marketing Mix Modeling — all on the Salesforce platform and all at a price that makes it impossible for marketing teams to not say Yes to."
Donovan Neale-May
Executive Director of the Chief Marketing Officer (CMO) Council and Business Performance Innovation Network


"Marketing consumes a lot of a company's cash. In B2B, it can take months to see a return. Marketers have a real responsibility to every other part of the business who also wanted that budget money; not just to make it count but to prove that they made it count."
JULIE BROWN
Global Director of Business Transformation

"For years, marketers and business leaders have struggled to work as #OneTeam. It's one of the longest-lasting feuds in the business world. Proof MRM on Salesforce solves this longstanding problem by delivering a best-in-class MRM platform native on Salesforce, coupled with accurate, easily understood Marketing Mix Modeling analytics."
Sangram Vajre
Best-selling author, B2B CMO, ABM Leader

"Rooted in more than a decade of award-winning work, Proof Analytics is a transformative software solution that proves the business impact of marketing and communications. Proof has been recognized by industry analysts, customers and business leaders for its innovation and technical excellence. Really well done."
Chris Talago
AWS director of communications, EMEA and APJ
"Proof Analytics combines rapid data integration, advanced pattern recognition, and automated analytics to help business and functional teams know what to invest in, how much to invest, and what the business impact is – even in long-cycle situations. Proof delivers real accountability and transparency while showing very clearly how marketing and communications are jet engines of growth."
Kelli Parsons
Global Chair, Corporate Affairs and Advisory, Hill & Knowlton / WPP
"Today's challenging market conditions mean that Accountability, Transparency and Proof of Impact have never been more important for marketing teams. Proof MRM on Salesforce is the only marketing resource management tool built natively on Lightning and available through the AppExchange, delivering full-power functionality plus fast set up, all at a price that fits comfortably into today's budget realities. What's more, Proof has integrated its award-winning, automated Marketing Mix Modeling analytics into the platform. Proof MRM on Salesforce is the crucial piece for modern marketing teams."
Cathy Lanning
Managing Director, Salesforce Industry Business Consulting