Proof brings you the Marketing Performance Management Software you've been asking for.
Trusted to Manage + Optimize Billions in Marketing Spend
Proof and Salesforce brings you the MRM you've been asking for.
THE ONLY MRM NATIVE ON SALESFORCE
THE ONLY MRM WITH AUTOMATED MMM ANALYTICS
Listen to top marketers talk about why Proof is so important

Nick Robinson
Head of Demand Americas


Erica Brinker
Chief Commercial Officer


Julie Brown
SVP Global Change Management


Hanns Schempp
Head of B2B Marketing


Brent Diggins
Global Managing Partner, Performance & Intelligence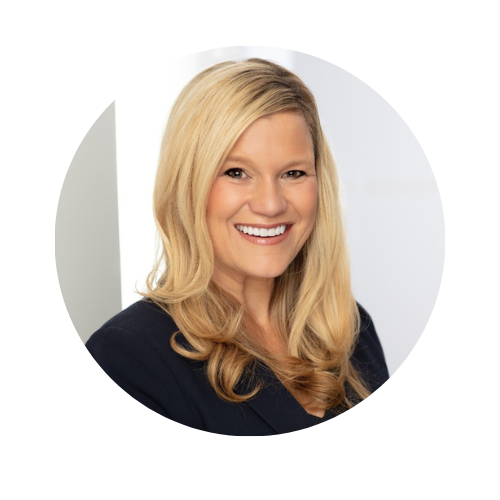 Reagan Tully
Chief Marketing Officer
Marketing Performance Management Software
5 min
Marketing leaders commonly struggle to improve their campaigns because they lack accurate data that indicates campaign performance. Marketing leaders cannot meet their full potential without software to gather information about marketing planning, budgeting, tracking, and managing. Given the importance of a strong marketing campaign, leaders should consider marketing performance management software to help them streamline their work through a singular software solution.
Knowing your digital marketing performance metrics is essential to a successful marketing campaign. For instance, software like Proof Analytics is often beneficial to marketing leaders because of the various tools the software provides. Proof Analytics's Marketing Performance Management software comprises easy-to-use tools for Marketing Research Management (MRM) and Marketing Mix Modeling software (MMM) that are native to Salesforce. Marketing performance measurement tools are critical to improving your organization's future marketing efforts and strategies.
The purpose of Marketing Performance Management software is to gather all of the metrics marketing leaders need to understand their campaign performance fully. The digital marketing performance metrics captured through software like Proof Analytics are the KPIs that act as indicators of your overall campaign performance. Additionally, the marketing performance tools from Proof Analytics allow marketing leaders to collect, track, and analyze performance.
Proof Analytics is essential software for anyone heavily involved in marketing and campaign performance, including directors, VPs, and marketing leaders. Proof Analytics offers a low-cost solution for all of your marketing campaign issues. Without a single solution marketing package to manage all your marketing tools and activities, producing a highly successful campaign is challenging. With Proof Analytics, you can manage your marketing campaigns during every step of the journey, from the early planning stages to campaign tracking and data collection. High-quality software for managing and analyzing your marketing performance will help you understand and connect with your target audience, allowing you to create effective and engaging campaigns.
Why Is Measurement Of Market Performance Important?
As an individual managing various marketing campaigns, you will want to invest in software to measure your marketing performance. Ever practical, sales-minded executives ask: "Why is measurement of marketing performance important?" Measuring marketing performance is critical for various reasons, making it essential to implement measurement of marketing software for your organization.
If you are not measuring your marketing performance, then you cannot determine what is working in your campaigns and what is not working. If you don't measure your success, you are eliminating the chance for improvement and growth in your organization. By measuring performance analytics, you and your team of marketers can determine your campaign's weaknesses, diagnose the problems preventing campaign success, and discover potential opportunities in future campaigns. Software like Proof Analytics is critical to successful and accurate performance measurements.With Proof Analytics's software, you can discover and dissect impactful marketing insights through various marketing tools. For example, some of the features provided in Proof Analytics's marketing software include tools for planning, budgeting, collaboration, execution, prediction, and data. Furthermore, Proof Analytics is essential because it provides a holistic approach to marketing campaigns that allows you to truly understand your campaign performance and how all parts of your campaign work together.
Marketing Performance Measurement
Marketing Performance Measurement is essential to ensuring that your organization is getting results. Not measuring your marketing performance makes it difficult to predict future campaigns and identify paths to more tremendous success. Without Marketing Performance Measurement, you are ultimately playing a guessing game in your campaigns and making uninformed assumptions about what is working and what is not working. Failing to measure your marketing performance with accurate metrics makes it more likely that your organization will overspend on ineffective and impractical solutions. In turn, this spending could lead to massive revenue loss.
Without marketing ROI software, marketing leaders become gamblers with no data to secure the outcome of their campaigns. Therefore, marketing leaders must take advantage of today's digital landscape. Proof Analytics software measures your marketing return on investment (ROI). With Proof, marketing leaders can identify the marketing tactics and channels that are yielding the best returns on their investments. Additionally, this tool allows marketing leaders access to build alternative scenarios to optimize ROI. To fully see the results of your new marketing strategies and efforts, it is imperative that you seek out the advanced solutions offered by Proof Analytics's expert software.
Marketing Performance Dashboard
One of the critical advantages of software like Proof Analytics is having a marketing performance dashboard. A marketing dashboard benefits marketing leaders by putting all the most important metrics at your fingertips in a single, accessible platform. The best marketing dashboards will allow you to communicate results to your executive teams and offer insights into how your campaign is performing. Marketing dashboard software shows you and your team of executives the current pulse of your marketing initiatives, which then transforms into insights for future marketing decisions.
Proof Analytics's software contains a marketing dashboard that offers comprehensive insights into how your campaigns are performing. Because Proof Analytics offers various integrations, your marketing team can have full access to everything they need to move forward and craft successful campaigns. For instance, Proof Analytics offers users a standard package MRM that ties in with Salesforce and automatically syncs data. This is a huge advantage to marketing leaders, directors, and VPs, as it simplifies creating an effective marketing campaign. Without the tools to understand your metrics in a single platform, your marketing campaigns will suffer from disorganization that is costly and time-inefficient. Proof Analytics's single software solution puts time back in your hands, helping you focus on things that matter and streamline the marketing processes that usually dominate your day.
Marketing Performance Framework
Another crucial asset for your marketing campaigns is a comprehensive, advanced, and effective marketing performance framework that acts as a roadmap for future campaign results. A digital marketing framework will provide insights into potential strategies for future campaigns that will lead to results. Essentially, the purpose of a robust marketing performance framework is that framework will centralize the results of your marketing strategy software and your marketing communication software. With an advanced framework created based on past metrics and insights, your future marketing strategies will likely improve.
A marketing performance framework offers marketing leaders and executives a unified view of all marketing systems within their organization. The metrics gathered from your marketing software are included within your framework to make critical, effective, and informed decisions about your future campaigns. Navigating marketing campaigns is challenging without a framework, as you cannot view your strategy step-by-step in a comprehensive overview that eliminates the risk of mistakes. Your marketing performance framework covers every step of the marketing campaign journey, with suggestions based on data and metrics collected through software like Proof Analytics. Organizations must consider using a marketing performance framework when using software like Proof Analytics, as a framework based on actual data is the key to success in marketing campaign performance.
Marketing Plan Software
In a world as unpredictable as the world of marketing, having software to create an effective marketing campaign is crucial to success. Marketing plan software is an essential software tool that helps marketing leaders through the journey of creating a campaign, from project planning to ultimate execution. This software is referred to by some as a marketing plan generator, as it simplifies the process of generating a marketing plan. Your organization can use this software as an essential marketing planning tool that helps you define your goals, identify the milestones in your campaign, and manage tasks to achieve these milestones.
Ultimately, digital marketing planning software is critical to ensuring that you and your team can complete high-quality projects on time and within a specific budget. Proof Analytics has various digital marketing planning software tools, including essential planning and budgeting tools. These tools enable marketing leaders to access crucial financial metrics for future marketing plans, projects, campaigns, and activities. Additionally, Proof Analytics's holistic overview of marketing campaigns makes it easy to craft a strong future marketing plan with innovative filtering capabilities. Streamlining your marketing campaigns and improving performance is possible when using Proof Analytics's detailed tools to create an effective marketing campaign.
Marketing Budget Management
Your marketing performance relies upon comprehensive marketing budget software to ensure you get the most out of your marketing funds. Essentially, marketing budget management software makes it possible to accurately determine your marketing budget allocation and how to divide your funds across projects and plans. Your marketing budget influences all aspects of your future campaign strategies. Marketing budget software is essential because it ensures that executives do not separate their planning from budgeting. Your MPM, composed of an MRM and an MMM, must include detailed marketing budget software to check that your campaign is possible and affordable.
If you find that your organization spends high amounts on campaigns that don't show enough results, then marketing budget software is another crucial tool to have by your side. You risk future campaigns and overspending by not having a software solution package that compiles your resources into one dashboard. Proof Analytics is an affordable software with various advanced features to ensure that your marketing team is profitable and seeing actual results. By using Proof Analytics's easy-to-implement Marketing Resource Management and Marketing Mix Modeling Software, your organization can improve your campaign performance and create engaging and successful content. By analyzing your current success with Proof Analytics, you can ensure more success in the future.

"No other analytics software delivers the easy affordability, scalable accuracy, perpetual updates & intuitive ease of understanding that Proof gives analysts, marketers & business leaders. We see Proof as the missing piece."
LEO CARBONARA
Senior Director of Product Management Partner Ecosystem


"Proof MRM on Salesforce™ has completely changed the game for marketers."
DEBBIE MURPHY
CMO


"The value of data is only realized when you apply analytics to uncover the insights that improve your effectiveness. Proof is a gamechanger in this respect."
BILL SCHMARZO
DELL Chief Evangelist, Data & Analytics


"Proof has delivered a powerful suite of self-serve MRM and MMM analytics that enable full-scale campaign planning, budgeting, digital asset management, collaboration, compliance and approvals, and Marketing Mix Modeling — all on the Salesforce platform and all at a price that makes it impossible for marketing teams to not say Yes to."
Donovan Neale-May
Executive Director of the Chief Marketing Officer (CMO) Council and Business Performance Innovation Network


"Marketing consumes a lot of a company's cash. In B2B, it can take months to see a return. Marketers have a real responsibility to every other part of the business who also wanted that budget money; not just to make it count but to prove that they made it count."
JULIE BROWN
Global Director of Business Transformation

"For years, marketers and business leaders have struggled to work as #OneTeam. It's one of the longest-lasting feuds in the business world. Proof MRM on Salesforce solves this longstanding problem by delivering a best-in-class MRM platform native on Salesforce, coupled with accurate, easily understood Marketing Mix Modeling analytics."
Sangram Vajre
Best-selling author, B2B CMO, ABM Leader

"Rooted in more than a decade of award-winning work, Proof Analytics is a transformative software solution that proves the business impact of marketing and communications. Proof has been recognized by industry analysts, customers and business leaders for its innovation and technical excellence. Really well done."
Chris Talago
AWS director of communications, EMEA and APJ
"Proof Analytics combines rapid data integration, advanced pattern recognition, and automated analytics to help business and functional teams know what to invest in, how much to invest, and what the business impact is – even in long-cycle situations. Proof delivers real accountability and transparency while showing very clearly how marketing and communications are jet engines of growth."
Kelli Parsons
Global Chair, Corporate Affairs and Advisory, Hill & Knowlton / WPP
"Today's challenging market conditions mean that Accountability, Transparency and Proof of Impact have never been more important for marketing teams. Proof MRM on Salesforce is the only marketing resource management tool built natively on Lightning and available through the AppExchange, delivering full-power functionality plus fast set up, all at a price that fits comfortably into today's budget realities. What's more, Proof has integrated its award-winning, automated Marketing Mix Modeling analytics into the platform. Proof MRM on Salesforce is the crucial piece for modern marketing teams."
Cathy Lanning
Managing Director, Salesforce Industry Business Consulting