Proof + Salesforce bring you the Marketing Planning Software you've been asking for.
Trusted to Manage + Optimize Billions in Marketing Spend
Listen to top marketers talk about why Proof is so important

Nick Robinson
Head of Demand Americas


Erica Brinker
Chief Commercial Officer


Julie Brown
SVP Global Change Management


Hanns Schempp
Head of B2B Marketing


Brent Diggins
Global Managing Partner, Performance & Intelligence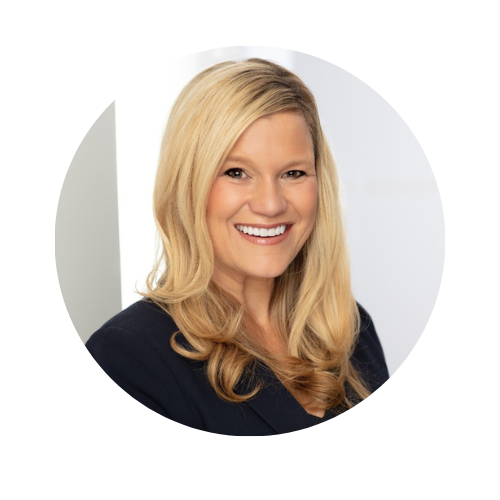 Reagan Tully
Chief Marketing Officer
Marketing Planning Software
5 min
So much goes into crafting a successful marketing campaign. It's important to consider the objectives one hopes to achieve, the budget, the time frame, the execution, and the eventual performance review of that campaign. Trying to complete all of these elements of a marketing campaign separately can become daunting, if not downright overwhelming. That is why many businesses and organizations use marketing tools and marketing planning software to better organize all the components that go into a successful marketing campaign.
Centralizing these resources and tools all on one platform of marketing resource management software sets marketing teams up for the greatest possible success. Without a centralized platform for all these elements, marketers are left to work off spreadsheets and numerous custom implementations in silos/piecemeal. This not only slows down the time to implement a marketing plan but also leaves many opportunities for breaks in communication. This can also delay the launching of a marketing plan. In the fast-paced world of global digital marketing, time is not something that organizations can easily afford to lose. Therefore, strategies and software have been developed to improve the efficiency of creating marketing campaigns.
However, with software like Proof Analytics, marketers can enjoy a real-time view of campaign planning, customer journey touchpoints, and other types of marketing activities. With Proof Analytics' developed on Salesforce, marketing teams can enjoy user-friendly and easy collaboration among team members from within the Salesforce platform itself. Proof MRM has also developed integration with the popular Salesforce solution, Quip, a collaborative productivity software.
With this streamlined integration, marketers can better manage workflow and collaboration. This also makes it easier to review budget and asset approvals and evaluate reporting and visibility for the marketing campaigns in question.
Marketing Plan Structure
Before anyone can create a stellar marketing campaign, there needs to be a plan. Very few can implement a campaign without having some sort of idea of where they are going. Perhaps they can try, but the campaign may not yield the results the marketers may desire. That is why developing a marketing plan structure is critical from the beginning. By having a plan structure in place, marketing teams can create the outline, goals, and tactics of the campaign.
Though this may bring the question, 'what goes into a comprehensive marketing plan structure?". To find the answer, one must first determine the goals of the marketing campaign. What does the organization hope to achieve? Often one of these goals includes direct sales, but softer, indirect goals may also be present within a single campaign. Second, one should engage in thorough research including competitor analysis, the demographic data of the ideal buyer, SWOT analysis, and other forms of data.
The Proof Marketing Planner has been developed natively on the Salesforce Lightning Platform and makes use of standard Salesforce objects like the Campaign Object. By using the Proof Marketing Planner, marketing teams can enjoy the benefits of an intuitive marketing planner. Marketing teams can also receive the functionality and flexibility of Salesforce to create special customizations.
Marketing Plan Template
In addition to a marketing plan structure, marketing teams tend to fare better when they operate off a marketing plan template. This is a checklist that helps marketing teams to more specifically define the plan for their campaign. According to Forbes, there are several items one should include in a proper marketing plan template
Executive Summary - This helps to provide a concise overview of the marketing plan at large.
Target Customers - This helps to determine what type of customers you are targeting for the marketing plan.
Unique Selling Proposition - This helps a company to distinguish itself from competitors in a similar market.
Pricing and Positioning Strategy - This helps to balance the price of the product with the company's position as a strong authority within the industry.
Distribution Plan - This helps to explain how customers will buy the product/service from the company.
Your Offers - This helps to bring customers to the product via free trials and other incentives.
Marketing Materials - This helps to promote the product and the company to potential customers.
Likewise, marketers fare well when they also have a media planning template, which is a template that zooms in on the media planning aspects of a marketing campaign, such as paid ads, social media, and other forms of digital exposure.
Marketing Resources
Marketing resources can comprise a variety of elements. They can refer to people, money, time, creative assets, digital assets, and/or software tools. Any resource that aids the conception, development, execution, and evaluation of a marketing campaign could be classified as a marketing resource. With so many stages present in the formation of a marketing campaign, it stands to reason that a wealth of marketing resources would be drawn upon to create a successful campaign.
Time is one of the most valuable marketing resources that a business or organization has at its disposal. With the use of marketing software platforms, businesses can make the most of the limited time available to centralize all the tasks associated with a successful marketing plan.
Marketing software platforms consist of digital tools such as customer segmentation, email marketing, marketing automation, and marketing resource management. The use of the latter maximizes the optimization of both the resource of time and the resource of staff. With one platform that marketing teams can refer to for every part of a marketing campaign strategy, the workflow becomes far more efficient and fluid, leading to better teamwork and collaboration for every step of the marketing plan.
Marketing Operations
The mechanics of day-to-day operations also need to be maintained to ensure the execution of business goals, including marketing campaigns. Operations refer to the nitty-gritty details of business activity that are necessary to run a successful business but are tedious and can become overwhelming if not properly organized. That is why many organizations rely on marketing OPs software to streamline the tasks associated with marketing operations. The automation of tasks like demand generation and other initiatives allows for a marketing team to devote more time to strategic planning and expansion rather than monitoring the tiny details to ensure that their plan is being executed properly.
It is known that operations relating to marketing are also greatly enhanced when marketers have access to strategic planning models. There are a wide variety of strategic planning models that have been developed and that marketers can choose from. Some of them include SWOT analysis, Porter's Five Forces, the PEST model, scenario planning, and issue-based strategic planning. By having a strategy envisioned, all of the marketing activities can be based on that and thus foster more deliberate and intentional marketing campaign execution.
Marketing Budget Allocation
An organization does well to establish a budget for a specific marketing campaign while the project is in its infancy. It would not do anyone any good to create a marketing plan only for the financial team of the organization to realize that they do not have the monetary resources to implement said plan.
Then, after a budget has been determined, the next step would be to devise a marketing budget allocation plan. This refers to exactly where and how funds will be spent to achieve the objectives of the marketing campaign. To that end, many organizations make use of marketing ROI software, which is software that analyzes the potential return of investment within any given marketing campaign.
Marketing expense management is just as important as the creative project management associated with marketing campaign development. With Proof Analytics, the campaign's budget and budget allocation plan can be accessed by all members of the marketing team. This allows teams to view financial data in real-time and make adjustments as necessary with everyone being updated on those adjustments by the nature of the data being housed in a centralized platform.
Marketing Strategy Software

"No other analytics software delivers the easy affordability, scalable accuracy, perpetual updates & intuitive ease of understanding that Proof gives analysts, marketers & business leaders. We see Proof as the missing piece."
LEO CARBONARA
Senior Director of Product Management Partner Ecosystem


"Proof MRM on Salesforce™ has completely changed the game for marketers."
DEBBIE MURPHY
CMO


"The value of data is only realized when you apply analytics to uncover the insights that improve your effectiveness. Proof is a gamechanger in this respect."
BILL SCHMARZO
DELL Chief Evangelist, Data & Analytics


"Proof has delivered a powerful suite of self-serve MRM and MMM analytics that enable full-scale campaign planning, budgeting, digital asset management, collaboration, compliance and approvals, and Marketing Mix Modeling — all on the Salesforce platform and all at a price that makes it impossible for marketing teams to not say Yes to."
Donovan Neale-May
Executive Director of the Chief Marketing Officer (CMO) Council and Business Performance Innovation Network


"Marketing consumes a lot of a company's cash. In B2B, it can take months to see a return. Marketers have a real responsibility to every other part of the business who also wanted that budget money; not just to make it count but to prove that they made it count."
JULIE BROWN
Global Director of Business Transformation

"For years, marketers and business leaders have struggled to work as #OneTeam. It's one of the longest-lasting feuds in the business world. Proof MRM on Salesforce solves this longstanding problem by delivering a best-in-class MRM platform native on Salesforce, coupled with accurate, easily understood Marketing Mix Modeling analytics."
Sangram Vajre
Best-selling author, B2B CMO, ABM Leader

"Rooted in more than a decade of award-winning work, Proof Analytics is a transformative software solution that proves the business impact of marketing and communications. Proof has been recognized by industry analysts, customers and business leaders for its innovation and technical excellence. Really well done."
Chris Talago
AWS director of communications, EMEA and APJ
"Proof Analytics combines rapid data integration, advanced pattern recognition, and automated analytics to help business and functional teams know what to invest in, how much to invest, and what the business impact is – even in long-cycle situations. Proof delivers real accountability and transparency while showing very clearly how marketing and communications are jet engines of growth."
Kelli Parsons
Global Chair, Corporate Affairs and Advisory, Hill & Knowlton / WPP
"Today's challenging market conditions mean that Accountability, Transparency and Proof of Impact have never been more important for marketing teams. Proof MRM on Salesforce is the only marketing resource management tool built natively on Lightning and available through the AppExchange, delivering full-power functionality plus fast set up, all at a price that fits comfortably into today's budget realities. What's more, Proof has integrated its award-winning, automated Marketing Mix Modeling analytics into the platform. Proof MRM on Salesforce is the crucial piece for modern marketing teams."
Cathy Lanning
Managing Director, Salesforce Industry Business Consulting