Proof + Salesforce bring you the Marketing Planning Software you've been asking for.
THE ONLY MRM NATIVE ON SALESFORCE
THE ONLY MRM WITH AUTOMATED MMM ANALYTICS
For Marketing Spend Optimization, Proof brings you an MMM Software Solution that is tested.
Trusted to Manage + Optimize Billions in Marketing Spend
Listen to top marketers talk about why Proof is so important

Nick Robinson
Head of Demand Americas


Erica Brinker
Chief Commercial Officer


Julie Brown
SVP Global Change Management


Hanns Schempp
Head of B2B Marketing


Brent Diggins
Global Managing Partner, Performance & Intelligence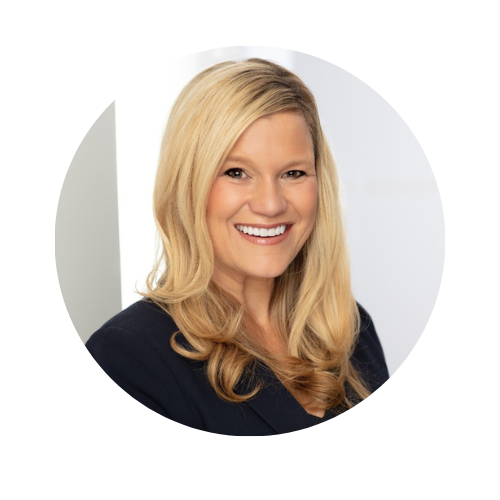 Reagan Tully
Chief Marketing Officer
Marketing Spend Optimization
5 min
We all know marketing has a major impact on a company's brand recognition, website traffic, and revenue. As with many business endeavors, however, it's important to understand the impact of marketing spending and how best to allocate future budgets and campaigns. That's why it's important to focus on your company's marketing spend optimization – or the best approach for allocating your marketing team's budget to have the greatest return on investment. But how do you optimize marketing budgets to address your organization's specific needs and tap into your company's strengths?
While there are numerous approaches your company could try to optimize your team's marketing budget, one proven technique is marketing mix modeling. This utilizes the statistical procedure of regression analysis to highlight each channel's effectiveness or ineffectiveness. This then provides a predictive model to help make better-informed investments.
Helpful for developing a marketing budget optimization model.
B2B organizations can benefit from marketing initiatives as well. If your business primarily operates as a service or goods provider to other companies, you have likely heard of or helped to develop your own B2B marketing budget allocation. While B2B enterprises may not have broad appeal to masses of consumers, they still serve very important roles within their specific markets and provide other businesses with the products, solutions, and services they need to function. For this reason and others, your company wants to optimize its marketing spend to effectively engage with as many potential clients as possible.
At its root, marketing exists to make others aware of something – whether it's a specific product, a service your organization provides, or a new company directive or initiative to help your business stand out amid all the noise. Marketing spend optimization can enable your company to make the most of its marketing budget by identifying campaigns that work for you and reducing or eliminating what doesn't.
Digital Marketing Budget
Your company's digital marketing budget generally represents a portion of the overall marketing budget to help with digital campaigns like email marketing, social media initiatives, SEO, and others. For some companies, it makes more sense to invest more in digital marketing initiatives as opposed to more traditional advertising initiatives. But with so many different avenues for marketing spend, how do you decide which is best for your organization?
A market mix modeling example with data is a multivariable linear regression model based on time-series data which can provide predictive capabilities to then guide sound investments (or spend) within each unique digital channel. In other words, market mix modeling can enable your marketing team to identify which marketing techniques and initiatives yield positive results and which could be improved upon in the future.
When undertaking a marketing endeavor in the realm of cyberspace, the sheer volume of options can be intimidating or overwhelming, especially if your organization is new to digital marketing. In the planning stages, be sure to keep measurable and achievable goals in mind so that you're not setting your marketing team up to fail from the onset – try to identify two or three main objectives that are challenging but achievable.
With your marketing team's main goals in mind, your organization can select one or more digital marketing strategies to try to achieve your goals. Some more traditional options of digital marketing include initiatives like email or content marketing, as well as pay-per-click advertising. There are also newer strategies your team can undertake like social media marketing, influencer marketing, and affiliate marketing. Each method has particular strengths and weaknesses, so it's important to have a team that understands the basics of digital marketing and can understand what is achievable within each individual digital marketing channel.
Marketing Budget Categories
There are numerous marketing budget categories and each has a unique purpose that is ultimately designed, in some way, to promote your company or the products and services your company provides to a specific audience or audiences. From traditional advertising campaigns including print media initiatives and other media buys (television, radio, billboards, etc.) to promotional merchandise, and even marketing tactics like sponsoring or hosting specialty events – the possibilities are limited only by your marketing team's imagination and innovation.
Marketing budget optimization across channels can help ensure that your company is allocating its marketing budget as pointedly and efficiently as possible. If your organization is spending money on marketing initiatives that aren't showing any return on your investment, you will want to reevaluate in order to find ways to make a marketing channel more beneficial for you. However, you may want to find an alternative marketing channel altogether.
How to calculate media mix in a way that makes sense for your organization will likely depend upon a number of factors. Have you defined your target audience or researched an adequate customer profile for your planned initiatives? Do you have access to reliable data so your marketing team can confirm the effectiveness of a multi-channel approach?
Suppose your marketing team is currently managing one or more successful campaigns but your company is looking to branch out more. In that case, you might consider looking at the categories and techniques closely resembling your successful initiatives. For example, suppose your marketing team has been working diligently to produce quality SEO content to drive your website's traffic and increase organic search hits. In that case, you might consider supplementing that with targeted campaigns on various social media platforms in order to broaden your audience and potential reach. This can be especially beneficial or effective if you know your target audience uses one particular social media platform over another.
Optimizing Ad Spend
Optimizing ad spend for your company sounds great in theory and it can be highly beneficial in practice if executed effectively. By accurately assessing your company's return on advertising spend formula, your team can determine which of your marketing campaigns or initiatives met their goals. By eliminating ineffective marketing initiatives, your organization frees up more of your budget to be spent more effectively elsewhere.
There are many ways for a company to go about ad optimization. Take machine learning, for instance. Machine learning can help optimize your company's ad spend by "learning" or improving the probability of interaction with your digital media or the likelihood that a user will engage with your ad. Proof Analytics provides low-cost, easy-to-implement marketing resource management and marketing mix modeling software solutions to assist marketing teams to make the most of their limited budgets and resources.
Most organizations attempt to accomplish a lot with few resources – this is the core principle of maximizing things like sales, revenue, engagements, etc. The more you can accomplish with less, the more opportunities your company can afford to perpetuate its success. This approach is not without its risks, however. If an organization does not invest at least the minimum resources necessary for a marketing campaign to succeed, the investment is squandered – or at the very least, the marketing campaign will not work as effectively as it could have.
Having access to current, reliable data is one way to help your marketing avoid unsuccessful initiatives. The more information your marketing team has at their fingertips, the more likely it becomes that they can plan successful strategies to help your organization meet its future goals. And when your marketing team develops more successful campaigns, your entire organization can reap the benefits.
Marketing Spend Analytics
Once your company's marketing has thoroughly planned and executed its various advertising campaigns and initiatives, it's important to assess the data to understand your most and least effective efforts. This process, sometimes referred to as marketing spend analytics, is the analysis of your company's overall spending for each campaign in order to calculate each ROI.
A company can use several methods to assess its analytics, many of which are called marketing analytics tools. There are also Software solutions like Proof Analytics offers that provide visualization or dashboard views as well as marketing resource management solutions. Suppose your marketing team isn't using software to help keep track of all the necessary metrics needed to make educated and informed decisions about optimized spending. In that case, your organization could potentially be leaving revenue on the table.
Marketing analytics are essential to understand because they can provide a valuable roadmap for your marketing team about the kinds of initiatives that have been effective for your organization. Marketing analytics can show your team's past campaigns that may not have been as productive or profitable as hoped and can help your team devise more sound strategies for future endeavors.
Many companies only spend a small fraction of their overall revenue on marketing initiatives. If your marketing team is asked to do a lot with only a little, marketing analytics can help provide insight into your team's most effective strategies. By integrating centralized software solutions to assist your marketing team's assessment of various analytics, you enable them more freedom to devise strategies that have greater chances of success. Additionally, your marketing team can spend less time aggregating and cross-referencing data and more time researching new marketing methods or techniques that may benefit your future marketing endeavors.

"No other analytics software delivers the easy affordability, scalable accuracy, perpetual updates & intuitive ease of understanding that Proof gives analysts, marketers & business leaders. We see Proof as the missing piece."
LEO CARBONARA
Senior Director of Product Management Partner Ecosystem


"Proof MRM on Salesforce™ has completely changed the game for marketers."
DEBBIE MURPHY
CMO


"The value of data is only realized when you apply analytics to uncover the insights that improve your effectiveness. Proof is a gamechanger in this respect."
BILL SCHMARZO
DELL Chief Evangelist, Data & Analytics


"Proof has delivered a powerful suite of self-serve MRM and MMM analytics that enable full-scale campaign planning, budgeting, digital asset management, collaboration, compliance and approvals, and Marketing Mix Modeling — all on the Salesforce platform and all at a price that makes it impossible for marketing teams to not say Yes to."
Donovan Neale-May
Executive Director of the Chief Marketing Officer (CMO) Council and Business Performance Innovation Network


"Marketing consumes a lot of a company's cash. In B2B, it can take months to see a return. Marketers have a real responsibility to every other part of the business who also wanted that budget money; not just to make it count but to prove that they made it count."
JULIE BROWN
Global Director of Business Transformation

"For years, marketers and business leaders have struggled to work as #OneTeam. It's one of the longest-lasting feuds in the business world. Proof MRM on Salesforce solves this longstanding problem by delivering a best-in-class MRM platform native on Salesforce, coupled with accurate, easily understood Marketing Mix Modeling analytics."
Sangram Vajre
Best-selling author, B2B CMO, ABM Leader

"Rooted in more than a decade of award-winning work, Proof Analytics is a transformative software solution that proves the business impact of marketing and communications. Proof has been recognized by industry analysts, customers and business leaders for its innovation and technical excellence. Really well done."
Chris Talago
AWS director of communications, EMEA and APJ
"Proof Analytics combines rapid data integration, advanced pattern recognition, and automated analytics to help business and functional teams know what to invest in, how much to invest, and what the business impact is – even in long-cycle situations. Proof delivers real accountability and transparency while showing very clearly how marketing and communications are jet engines of growth."
Kelli Parsons
Global Chair, Corporate Affairs and Advisory, Hill & Knowlton / WPP
"Today's challenging market conditions mean that Accountability, Transparency and Proof of Impact have never been more important for marketing teams. Proof MRM on Salesforce is the only marketing resource management tool built natively on Lightning and available through the AppExchange, delivering full-power functionality plus fast set up, all at a price that fits comfortably into today's budget realities. What's more, Proof has integrated its award-winning, automated Marketing Mix Modeling analytics into the platform. Proof MRM on Salesforce is the crucial piece for modern marketing teams."
Cathy Lanning
Managing Director, Salesforce Industry Business Consulting