Need a Marketing Resource Management Platform? Proof + Salesforce eliminate spreadsheets.
Trusted to Manage + Optimize Billions in Marketing Spend
Listen to top marketers talk about why Proof is so important

Nick Robinson
Head of Demand Americas


Erica Brinker
Chief Commercial Officer


Julie Brown
SVP Global Change Management


Hanns Schempp
Head of B2B Marketing


Brent Diggins
Global Managing Partner, Performance & Intelligence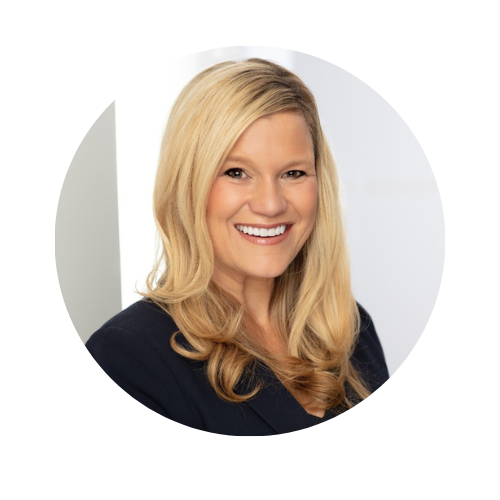 Reagan Tully
Chief Marketing Officer
Marketing Resource Management Platform
5 min
A marketing resource management (MRM) platform is a solution designed to help centralize critical marketing items and data. This makes it easier for users to find what they need. Instead of trying to pull data from disparate systems, they can locate everything within a single platform. With a marketing resource management platform, you can seamlessly collaborate with the rest of your team, share resources, and work towards achieving your marketing goals more efficiently. An MRM platform can transform the way you manage your marketing process, opening the door to greater success and new opportunities down the road.
With the growing demand for marketing solutions, more and more MRM platforms are popping up, and it can be difficult to know which one is right for your business. It's important to do your research and carefully examine all of your options to determine the best match. Some platforms are specifically designed for certain types of businesses, and so just because a solution is well-rated does not necessarily mean it's the most ideal for your organization. Finding the right MRM platform is critical to achieving your marketing goals and maximizing efficiency within your company as a whole.
Proof MRM on Salesforce is the only MRM native on Salesforce and offers automated data sync with all Salesforce clouds, modernized data management and workflow design and delivery capabilities, Proof enables users to get the most out of their marketing resources and manage them in a way that's both efficient and effective.
It displays marketing plans, journeys, and other marketing activities with a hierarchical structure, which allows for a real-time view of all aspects of campaigns. You can collaborate from directly within the Salesforce platform and track your progress on budget approvals. With these features and more, Proof offers a robust MRM suite to help users make their marketing programs more efficient.
Marketing Resources
Managing all of your marketing resources by hand can be extremely difficult—not to mention, it can be easy to lose track of critical items and keep everybody on the same page in terms of shared marketing initiatives. It is for this reason that more and more companies are making the transition to MRM systems, rejecting manual systems and processes for a more centralized management platform. Needless to say, the more resources you're in charge of, the more difficult it can be to keep track of everything, which is why you might consider using an MRM platform.
Appropriately managing your marketing resources is critical, as they can either make or break your marketing campaigns. Resources that are utilized ineffectively or—even worse—lost in the shuffle can prevent you from achieving your ultimate business objectives. What's more, you need to be able to keep your team aligned on common goals, and an MRM system can make it easier to communicate with others on your team. No matter where you're working from, you can come together in a centralized platform to access and share valuable resources.
Proof's marketing resource management software allows users to manage their marketing resources with ease. It offers easy customization and streamlined purchase and contracting so that you know exactly how your resources are being handled. With Proof, you can gain deeper insight into your campaigns and determine which steps to take next based on your current data.
Best of all, Proof can often be implemented in just 60 days and is offered on a monthly contract basis, granting users the freedom and flexibility to use what they need when they need it. Proof is an affordable alternative to manual marketing resource management and can get you one step closer to meeting your most crucial marketing goals.
Marketing Resources and Capabilities
Marketing resources and capabilities vary from platform to platform, and business to business. Some companies make do with relatively few resources, while others require a full suite of advanced features to keep up with their workflows. Not all platforms are designed equally, and some offer much more robust functionality than others, so it's important to know exactly what you're getting before implementing an MRM system. Consider the gaps in your workflow and determine what tools or features you're actually looking for in a platform.
For example, if you particularly need help managing your social media marketing resources, you should look for a platform that offers digital asset manager capabilities; one that makes social campaigns that include, for example, organic posts and paid advertising, simple to collaborate on with your team. On the other hand, if you're looking for marketing help more broadly, you should choose MRM software that incorporates multiple elements of marketing and can help you manage resources across the board. Different systems handle resources differently, which is why you should carefully assess your options, comparing all systems to see what each brings to the table. This can help you determine the right platform for your business.
Good resource management can help you stay within your budget and manage your monetary resources most efficiently. You need to be aware of how your money is being spent, but this can be difficult without MRM software. Platforms like these offer detailed insight into resource management and can help businesses determine where to cut back on spending and where to add more to a budget item. The great thing about MRM platforms is that they centralize this data, bringing it all together in neatly-organized dashboards so that users can keep better track of their finances and determine whether their money is being spent.
Marketing Operations Platform
A marketing operation platform contains functional and operational tools that are designed to improve marketing management. These tools are often automated, meaning that they can perform tasks with little to no regular input from users. This can save you time and allow you to focus on other aspects of business operations. While getting started with a digital marketing platform can be tricky, especially if you haven't worked with this kind of software before, it can yield a high ROI in the long run and make it possible for you to expand your marketing program.
When getting started with a marketing operations platform, it can be helpful to have an MRM framework in place. An MRM framework is a system for all budgeting, planning, and scheduling activities associated with marketing. It outlines how specific tasks should be performed, as well as key metrics and benchmarks that should be tracked. Having a framework can help keep your team aligned in common objectives and allow them to easily obtain the resources they need for whatever tasks they're performing. It can help you get the most out of your MRM platform and reach for bigger and better things with your marketing program.
Marketing Resources Examples
Viewing marketing resource examples can give you a better idea of how MRM systems help with resource management. While it's no secret that marketing resource management is best done with MRM tools such as those offered through Proof, you should take the time to find the system that's right for your organization. To find the best marketing resources, it can be helpful to define your specific business needs and what exactly you're looking for in an MRM platform. The best resources can help you market more effectively and close campaigns faster, and so it's worth carefully examining your options.
You might also browse a list of marketing resources for more marketing resources examples, seeing how other businesses have leveraged specialized tools and software to achieve better marketing outcomes. There isn't necessarily a right way or a wrong way to manage your marketing resources, but figuring out what's right for your company can take some time. At the end of the day, you want to be sure that whatever tool you're using is actually helping to move your workflow along. The wrong tools can slow you down significantly, and so it's important to choose software wisely.
Marketing Analytics Software
Marketing analytics software helps users look at data and obtain business-relevant insights. You should create a framework or business strategy prior to implementing analytics software. This can help ensure that you make the most out of the tools and features that are available to you. Without going into the process with a solid plan and outlined objectives, you may struggle to gather critical data, focusing instead on items that aren't as pertinent to your marketing goals. Thankfully, marketing analytics software is designed to be straightforward and deliver timely, relevant insights, no matter what specific aspects of marketing you're looking at.
Proof MMM offers go-to-market analytics in real-time so that you're always on top of your performance. With Proof, you don't have to leave things to guesswork—you can obtain quick, accurate insights. Quarterly reports may be helpful, but they aren't up to date with the most recent insights. Proof works continuously to provide users with frequent updates so that they can make the best business decisions at any given time. This is especially crucial in marketing, where the top revenue drivers often depend on recent data. With Proof, you can monitor things like spending around the clock and create predictive forecasts for better decision-making down the road. In addition, Proof allows users to build unlimited models to run analysis at scale, helping them to create even greater efficiencies in their predictive strategies.

"No other analytics software delivers the easy affordability, scalable accuracy, perpetual updates & intuitive ease of understanding that Proof gives analysts, marketers & business leaders. We see Proof as the missing piece."
LEO CARBONARA
Senior Director of Product Management Partner Ecosystem


"Proof MRM on Salesforce™ has completely changed the game for marketers."
DEBBIE MURPHY
CMO


"The value of data is only realized when you apply analytics to uncover the insights that improve your effectiveness. Proof is a gamechanger in this respect."
BILL SCHMARZO
DELL Chief Evangelist, Data & Analytics


"Proof has delivered a powerful suite of self-serve MRM and MMM analytics that enable full-scale campaign planning, budgeting, digital asset management, collaboration, compliance and approvals, and Marketing Mix Modeling — all on the Salesforce platform and all at a price that makes it impossible for marketing teams to not say Yes to."
Donovan Neale-May
Executive Director of the Chief Marketing Officer (CMO) Council and Business Performance Innovation Network


"Marketing consumes a lot of a company's cash. In B2B, it can take months to see a return. Marketers have a real responsibility to every other part of the business who also wanted that budget money; not just to make it count but to prove that they made it count."
JULIE BROWN
Global Director of Business Transformation

"For years, marketers and business leaders have struggled to work as #OneTeam. It's one of the longest-lasting feuds in the business world. Proof MRM on Salesforce solves this longstanding problem by delivering a best-in-class MRM platform native on Salesforce, coupled with accurate, easily understood Marketing Mix Modeling analytics."
Sangram Vajre
Best-selling author, B2B CMO, ABM Leader

"Rooted in more than a decade of award-winning work, Proof Analytics is a transformative software solution that proves the business impact of marketing and communications. Proof has been recognized by industry analysts, customers and business leaders for its innovation and technical excellence. Really well done."
Chris Talago
AWS director of communications, EMEA and APJ
"Proof Analytics combines rapid data integration, advanced pattern recognition, and automated analytics to help business and functional teams know what to invest in, how much to invest, and what the business impact is – even in long-cycle situations. Proof delivers real accountability and transparency while showing very clearly how marketing and communications are jet engines of growth."
Kelli Parsons
Global Chair, Corporate Affairs and Advisory, Hill & Knowlton / WPP
"Today's challenging market conditions mean that Accountability, Transparency and Proof of Impact have never been more important for marketing teams. Proof MRM on Salesforce is the only marketing resource management tool built natively on Lightning and available through the AppExchange, delivering full-power functionality plus fast set up, all at a price that fits comfortably into today's budget realities. What's more, Proof has integrated its award-winning, automated Marketing Mix Modeling analytics into the platform. Proof MRM on Salesforce is the crucial piece for modern marketing teams."
Cathy Lanning
Managing Director, Salesforce Industry Business Consulting