Proof + Salesforce bring you the MRM Solution that gets you off spreadsheets.
Trusted to Manage + Optimize Billions in Marketing Spend
Listen to top marketers talk about why Proof is so important

Nick Robinson
Head of Demand Americas


Erica Brinker
Chief Commercial Officer


Julie Brown
SVP Global Change Management


Hanns Schempp
Head of B2B Marketing


Brent Diggins
Global Managing Partner, Performance & Intelligence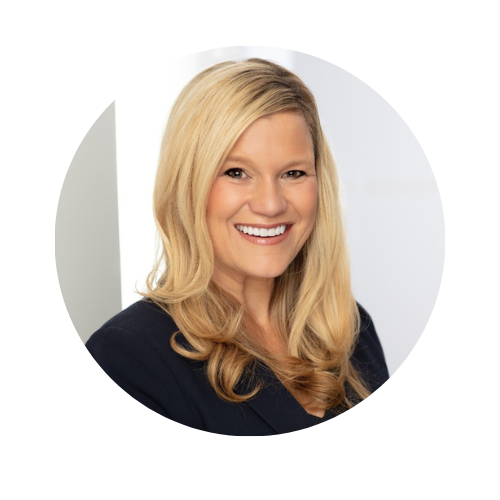 Reagan Tully
Chief Marketing Officer
MRM Solution
5 min
In today's incredibly competitive marketplace, a good marketing strategy can make all of the difference between attracting new customers and losing them to your competition. As marketing continues to rise in importance, many businesses are finding themselves in need of more effective ways of keeping track of all of the information and resources that they need to effectively run their marketing campaigns. Marketing resources are incredibly valuable today. This is not only because businesses only have a limited number of resources but also because those resources are what drive the overall success or failure of a business's marketing campaigns in general.
Due to this increased importance of marketing resources — paired with the need to create and maintain multiple different marketing campaigns in order to appeal to customers of many different types — many businesses have been searching for marketing resource management tools and solutions. These tools can help a marketing department to more effectively manage and keep track of their resources so that they can be sure they are using them in the most effective manner possible. By consolidating all of a marketing team's resources into a single location or system, your marketing team can easily access any information, content, workflow, or process that they need for any given campaign.
In other words, marketing resource management is what your business can use to keep a comprehensive list of marketing resources and information for your marketing team. These resources can include digital asset management tools as well as scheduling, planning, and budgeting tools as well. This makes managing these resources much easier and also helps to simplify the processes needed to utilize said information effectively in marketing campaigns. Because marketing resource management (MRM) is so crucial for businesses today — especially those who have a number of different marketing resources or marketing campaigns to manage — there are a number of solutions on the market that businesses can choose from, such as Proof Analytics.
Digital Marketing Resources
Businesses of all sizes and industries have to put a lot of energy and time into digital marketing if they want to stay above their competitors. This is because there are many competitors out there, and if you want to ensure that your customers do business with you rather than one of your competitors, you need to show them why they should. This means you need to show them what you can do for them to solve their problems or make their life easier. Businesses use digital marketing resources to create an effective backbone for doing just this. Without these resources, it can be incredibly difficult to create digital marketing campaigns and attract new and existing customers to your business's website. Digital assets — images, videos, and web copy, as well as the management of these assets — are all examples of basic digital marketing resources that a business can use.
There are numerous digital marketing resource examples available online, and you may find that your business is only using a specific type of these resources. This is not unusual, and it may work just fine for your business, but it can be beneficial for you to explore other marketing resources that you are not currently using as well because these could help you reach new and different audiences as well. But, simply adding new marketing resources or strategies can be a challenge. Not only do you have to learn about how to use these types of resources, but then you also need to keep track of the information you are using for them too. This is where marketing resource management (MRM) software or tools can come in handy.
What exactly are MRM tools? In essence, marketing resource tools keep track and help you organize and use all of your digital marketing resources. In other words, they are a tool that you can use to keep on top of your information and use it effectively. These tools can also be used to keep your marketing efforts on task and on budget as well — making them incredibly valuable from a financial perspective. This means that your marketing team can use these MRM tools to more effectively create marketing campaigns as well as ensure that you are making the most of your time and budget when it comes to digital marketing. When you opt for a solution like Proof Analytics, which offers an affordable and comprehensive solution to marketing resource management that includes automated marketing mixed modeling (MMM) software as well, you can get the absolute most out of your marketing department and best reach customers from many different streams.
Social Media Marketing Resources
The term "digital marketing resources" is used to refer to a number of different types of resources and, therefore, can be broken down into subsets or smaller categories to be more specific. One of these subcategories is social media marketing resources. This particular subset is significant for many businesses today because many consumers will interact with businesses — and business profiles — on social media platforms. Platforms like Facebook, LinkedIn, Instagram, and even TikTok, can be incredibly valuable for businesses because so many people use them daily.
Social media marketing campaigns run on these platforms, and marketing teams can create and use specific and targeted assets to grab the attention of their desired audience on these popular platforms. Doing this on multiple platforms can dramatically improve your marketing resources and capabilities and lead to a more engaged and interested audience. This being said, it can be incredibly difficult to manage all of these marketing assets if you do not have the proper tools to do so.
This is where MRM software comes into the picture. MRM tools, like Proof Analytics, can help your business easily keep track of, organize, and manage your marketing resources, as well as help keep your marketing campaigns on task and on budget throughout the campaign. This is incredibly useful to businesses of all sizes and industries, especially if you have multiple campaigns running at once, because marketing can get quite expensive. So, if you are looking for an affordable and more efficient way to manage your marketing campaigns — with real-time overviews of all of your campaigns and activities as well as your customer journey and interactions — an MRM software solution like Proof Analytics might be a great option for your business.
Understanding Marketing Resource Management Tools
With so many tools and software solutions available on the market for businesses today, it can be challenging for companies to know what solutions and tools are really essential for a more productive and effective marketing process. One of the most valuable tools that you can adopt for your marketing strategy is a marketing resource management (MRM) tool. MRM marketing is a marketing process that uses an MRM tool to manage your marketing resources and strategy. These solutions will include tools for many different aspects of your marketing efforts — such as scheduling, planning, budgeting, digital asset management, and overall management.
Using an MRM tool, like Proof Analytics, can help your marketing team stay on track with your marketing campaigns as well as ensure that they are sticking to the budget you have laid out for them. This can get incredibly important as you pick up new marketing campaigns and resources because it can be challenging to keep track of all of these individual pieces of information without an MRM software solution. An MRM tool can be used to keep track of and manage all of these resources so that you can focus more of your efforts on improving your marketing campaigns rather than spending your time always searching for information that you already have or checking on your budget and schedule.
MRM For Salesforce
One extremely common platform or software solution for businesses is Salesforce. This platform is a cloud-based solution that offers tools that businesses can use to better keep track of their business. One tool that Salesforce offers is customer relationship management which can be incredibly useful for businesses to better understand their customers and their needs. Because Salesforce is such a widely used and effective software solution, it can be very important to ensure that any solution you are adopting for marketing resource management offers a Salesforce integration or is otherwise compatible with Salesforce.
Luckily, there is an affordable MRM solution that is native to Salesforce that can provide just what you need. This solution is Proof Analytics, and it is the only MRM solution native to Salesforce. It also offers automated marketing mixed modeling software to help you improve your marketing even further. Proof Analytics offers an affordable, scalable solution that is always being updated so that you can feel confident that you are getting the most out of your MRM software.
Additionally, the insights and analytics that Proof Analytics offers your marketing team can be invaluable for ensuring that you are getting the most out of your marketing campaigns and other efforts. Because Proof Analytics is native to Salesforce, it makes use of the standard interface, objects, and reporting within the platform. This can make it a much more effective solution than other MRM solutions because it allows you to extend the functionality of Salesforce to be able to easily create, schedule, budget, and get reports on your marketing campaigns.

"No other analytics software delivers the easy affordability, scalable accuracy, perpetual updates & intuitive ease of understanding that Proof gives analysts, marketers & business leaders. We see Proof as the missing piece."
LEO CARBONARA
Senior Director of Product Management Partner Ecosystem


"Proof MRM on Salesforce™ has completely changed the game for marketers."
DEBBIE MURPHY
CMO


"The value of data is only realized when you apply analytics to uncover the insights that improve your effectiveness. Proof is a gamechanger in this respect."
BILL SCHMARZO
DELL Chief Evangelist, Data & Analytics


"Proof has delivered a powerful suite of self-serve MRM and MMM analytics that enable full-scale campaign planning, budgeting, digital asset management, collaboration, compliance and approvals, and Marketing Mix Modeling — all on the Salesforce platform and all at a price that makes it impossible for marketing teams to not say Yes to."
Donovan Neale-May
Executive Director of the Chief Marketing Officer (CMO) Council and Business Performance Innovation Network


"Marketing consumes a lot of a company's cash. In B2B, it can take months to see a return. Marketers have a real responsibility to every other part of the business who also wanted that budget money; not just to make it count but to prove that they made it count."
JULIE BROWN
Global Director of Business Transformation

"For years, marketers and business leaders have struggled to work as #OneTeam. It's one of the longest-lasting feuds in the business world. Proof MRM on Salesforce solves this longstanding problem by delivering a best-in-class MRM platform native on Salesforce, coupled with accurate, easily understood Marketing Mix Modeling analytics."
Sangram Vajre
Best-selling author, B2B CMO, ABM Leader

"Rooted in more than a decade of award-winning work, Proof Analytics is a transformative software solution that proves the business impact of marketing and communications. Proof has been recognized by industry analysts, customers and business leaders for its innovation and technical excellence. Really well done."
Chris Talago
AWS director of communications, EMEA and APJ
"Proof Analytics combines rapid data integration, advanced pattern recognition, and automated analytics to help business and functional teams know what to invest in, how much to invest, and what the business impact is – even in long-cycle situations. Proof delivers real accountability and transparency while showing very clearly how marketing and communications are jet engines of growth."
Kelli Parsons
Global Chair, Corporate Affairs and Advisory, Hill & Knowlton / WPP
"Today's challenging market conditions mean that Accountability, Transparency and Proof of Impact have never been more important for marketing teams. Proof MRM on Salesforce is the only marketing resource management tool built natively on Lightning and available through the AppExchange, delivering full-power functionality plus fast set up, all at a price that fits comfortably into today's budget realities. What's more, Proof has integrated its award-winning, automated Marketing Mix Modeling analytics into the platform. Proof MRM on Salesforce is the crucial piece for modern marketing teams."
Cathy Lanning
Managing Director, Salesforce Industry Business Consulting