Proof + Salesforce bring you the Marketing Planning Software you've been asking for.
THE ONLY MRM NATIVE ON SALESFORCE
THE ONLY MRM WITH AUTOMATED MMM ANALYTICS
Proof brings you the Marketing Mix Modeling you've been asking for.
Trusted to Manage + Optimize Billions in Marketing Spend
Listen to top marketers talk about why Proof is so important

Nick Robinson
Head of Demand Americas


Erica Brinker
Chief Commercial Officer


Julie Brown
SVP Global Change Management


Hanns Schempp
Head of B2B Marketing


Brent Diggins
Global Managing Partner, Performance & Intelligence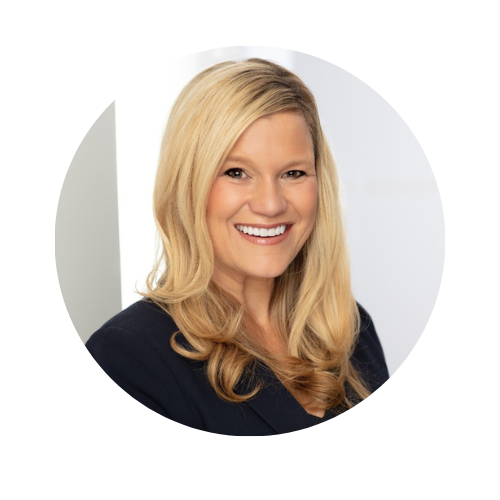 Reagan Tully
Chief Marketing Officer
Marketing Mix Modeling
5 min
As a business leader or marketing expert in your company, you have likely already heard of marketing mix modeling (MMM). If you are not familiar with MMM or simply are looking for a refresher, keep reading. Marketing mix modeling is one of the most advanced types of marketing analytics that can help businesses to increase revenue more effectively, optimize decision-making in marketing, and improve their return on investment (ROI).
MMM can be used by any business to get more accurate and actionable analyses from their marketing data because it focuses on the relationship between marketing and sales rather than simply marketing or sales.
While the concept and practice of using marketing mix modeling are not new, there has been an increase in its popularity over the past few years. This rise in popularity is due to two primary reasons. The first reason many businesses are opting for marketing mix modeling code solutions to conduct their marketing analytics is that this type of analysis does not require personal information from your customers.
What does this mean? Well, with the increased caution and privacy regulations for customer information, many other types of marketing analytics are having trouble collecting enough data to provide useful insights. MMM bypasses this issue by using other (and more impactful) data sets instead.
The other primary reason that MMM solutions have been rising in popularity is that these analyses work for both digital and non-digital marketing efforts — making them extremely valuable for companies who make both digital and traditional marketing efforts. It is important to note that oftentimes marketing mix modeling techniques and challenges go hand in hand. This is because, traditionally, one of the most common and effective MMM techniques was to use custom-developed MMM code.
This technique leads right into one of the largest challenges of MMM because custom-made code is often very expensive and infrequently updated. This leads to outdated insights and a very large expense for MMM analysis. Luckily, though, there is a more affordable and effective way to do MMM analysis today. Proof Analytics offers Proof MMM, a marketing mix modeling web application with unlimited modeling capabilities that is continuously updated and easy to interpret.
Marketing Mix Modeling Optimization
Marketing mix modeling (MMM) is a type of marketing analysis that can help you to more effectively make marketing decisions and optimize your marketing strategies. But how can you be sure that you are optimizing your MMM itself? Marketing mix modeling optimization can be broken down into two main components: operation and interpretation. When it comes to operation, you will want to ensure that you are using an effective and easy-to-implement MMM solution, like Proof MMM. Not all MMM solutions are the same, and you want to ensure that you are not only using the right solution for your business but also that you understand how to use the solution effectively. In other words, the first part of MMM optimization is the management, operation, and use of your marketing mix modeling algorithms.
Think about it this way; if you cannot effectively use your marketing mix modeling solution, you are not going to be able to get the best insights from the analysis. So, if you want to get the most reliable and informative analysis results, you may want to opt for a straightforward and easy-to-use solution for your MMM needs, such as Proof MMM. The second component of MMM optimization is the interpretation of your MMM results. Of course, if you are unable to properly interpret the results of your model, you are not going to get very much use out of your MMM solution.
In order to learn how to properly interpret your results, it can be helpful to look at a market mix modeling example with data sets. Examples can be a great way for you to better understand what certain insights may mean in your own results. But, it is important to look for examples that include data sets so that you can easily see what results were drawn from what pieces of data. This can help you to understand what your own results may mean even if you are using a different tool than the example you have found is using. In general, it can be beneficial to opt for a more straightforward system when it comes to MMM because the process is already quite complex and detailed.
A more straightforward solution, like Proof MMM's software-driven easy-to-interpret dashboard and integration, can be an excellent way to simplify the process. This way, you can focus more on taking action to improve your marketing efforts rather than deciphering model predictions.
Seasonality In Market Mix Modeling
One of the most important things to keep in mind when it comes to marketing analytics is that results are prone to shifting based on the time of year. This is because, in general, there are some times of the year when consumers are doing more shopping. While this holds less of a pronounced effect on B2B businesses that are marketing to a business rather than an individual, these times of the year can still hold a weight over your marketing trends. It is also possible that your business sees more sales during a certain time of the year that does not necessarily follow the traditional "holiday sales" type of pattern.
These are all things to keep in mind when doing any form of marketing analytics because left unnoticed, they can skew your results and lessen the accuracy of your insights. This is why, when you are considering a marketing mix modeling solution, you may want to consider only the solutions that can account for multiple factors, like seasonality.
Solutions that provide elements for addressing and noting seasonality in market mix modeling can be crucial to the continued success of your marketing efforts. This is because they can help you to keep your insights accurate and current so that you can make the most well-informed decisions about your marketing techniques.
To find a solution that includes these features, you can look for marketing mix modeling time series examples and solutions. Similarly, you can find some of the best-ranked MMM solutions and do your own research to determine whether or not they offer enough relevant factors for them to be of use to your business.
One example of an MMM solution that offers unlimited automated MMM modeling with easy-to-interpret results is Proof MMM. Unlike many traditional MMM solutions, Proof MMM is constantly updating with your newest and most relevant data so that you can receive accurate and updated insights to inform your marketing decisions.
Marketing Mix Modeling ROI
In today's society, the best way to gain accurate and actionable insights for your marketing practices is to use marketing mix modeling. This is because not only does marketing mix modeling focus on the relationship between sales and marketing, but it also does not require any of the private data from your customers that other marketing analytics methods rely on.
This makes MMM a much more reliable method for gathering insights from your marketing and sales data because it is not subject to the constantly diminishing amount of private data available online. In other words, marketing mix modeling does not suffer from the same stunting that many other marketing analytics methods do, as websites and applications continue to increase their online security and protect private information.
If you are not sure about what type of marketing mix modeling solution you want to adopt, it can be helpful to look for a marketing mix modeling example. An example of a solution can help you to see not only what your own solution may look like but also what information will be included in the results and insights as well.
This can help you to understand what to look for in a solution because you can see what factors are included in certain solutions. Another way to see whether or not a solution may be a good fit for your business's marketing analytics toolkit is a market mix modeling case study. A case study is a good way to see how a piece of software has helped another business — which can inform how you may be able to use that solution as well.
Predictive Marketing Modeling
Marketing mix modeling is a very advanced type of marketing analytics approach that uses predictive modeling to help businesses understand how certain marketing techniques may affect their sales and profits. While MMM software is not necessarily new technology, there has been a dramatic increase in demand for this type of solution due to increased online privacy levels. Because MMM models use more granular data, they do not need to rely on data that an increase in online privacy restrictions would protect.
Modern MMM technology can also provide much better productive marketing modeling results than traditional marketing analytics techniques can, which can make this advanced marketing analytics method more effective. Since MMM models highlight the relationship between sales and marketing, you can better understand how your customers behave and respond to different marketing techniques. This allows you to make much more informed decisions about what techniques to use and which techniques to pass on when it comes to your marketing strategy.

"No other analytics software delivers the easy affordability, scalable accuracy, perpetual updates & intuitive ease of understanding that Proof gives analysts, marketers & business leaders. We see Proof as the missing piece."
LEO CARBONARA
Senior Director of Product Management Partner Ecosystem


"Proof MRM on Salesforce™ has completely changed the game for marketers."
DEBBIE MURPHY
CMO


"The value of data is only realized when you apply analytics to uncover the insights that improve your effectiveness. Proof is a gamechanger in this respect."
BILL SCHMARZO
DELL Chief Evangelist, Data & Analytics


"Proof has delivered a powerful suite of self-serve MRM and MMM analytics that enable full-scale campaign planning, budgeting, digital asset management, collaboration, compliance and approvals, and Marketing Mix Modeling — all on the Salesforce platform and all at a price that makes it impossible for marketing teams to not say Yes to."
Donovan Neale-May
Executive Director of the Chief Marketing Officer (CMO) Council and Business Performance Innovation Network


"Marketing consumes a lot of a company's cash. In B2B, it can take months to see a return. Marketers have a real responsibility to every other part of the business who also wanted that budget money; not just to make it count but to prove that they made it count."
JULIE BROWN
Global Director of Business Transformation

"For years, marketers and business leaders have struggled to work as #OneTeam. It's one of the longest-lasting feuds in the business world. Proof MRM on Salesforce solves this longstanding problem by delivering a best-in-class MRM platform native on Salesforce, coupled with accurate, easily understood Marketing Mix Modeling analytics."
Sangram Vajre
Best-selling author, B2B CMO, ABM Leader

"Rooted in more than a decade of award-winning work, Proof Analytics is a transformative software solution that proves the business impact of marketing and communications. Proof has been recognized by industry analysts, customers and business leaders for its innovation and technical excellence. Really well done."
Chris Talago
AWS director of communications, EMEA and APJ
"Proof Analytics combines rapid data integration, advanced pattern recognition, and automated analytics to help business and functional teams know what to invest in, how much to invest, and what the business impact is – even in long-cycle situations. Proof delivers real accountability and transparency while showing very clearly how marketing and communications are jet engines of growth."
Kelli Parsons
Global Chair, Corporate Affairs and Advisory, Hill & Knowlton / WPP
"Today's challenging market conditions mean that Accountability, Transparency and Proof of Impact have never been more important for marketing teams. Proof MRM on Salesforce is the only marketing resource management tool built natively on Lightning and available through the AppExchange, delivering full-power functionality plus fast set up, all at a price that fits comfortably into today's budget realities. What's more, Proof has integrated its award-winning, automated Marketing Mix Modeling analytics into the platform. Proof MRM on Salesforce is the crucial piece for modern marketing teams."
Cathy Lanning
Managing Director, Salesforce Industry Business Consulting