Proof + Salesforce bring you the MRM you've been asking for.
Proof + Salesforce bring you the MRM for Salesforce that eliminates spreadsheets.
Trusted to Manage + Optimize Billions in Marketing Spend
Listen to top marketers talk about why Proof is so important

Nick Robinson
Head of Demand Americas


Erica Brinker
Chief Commercial Officer


Julie Brown
SVP Global Change Management


Hanns Schempp
Head of B2B Marketing


Brent Diggins
Global Managing Partner, Performance & Intelligence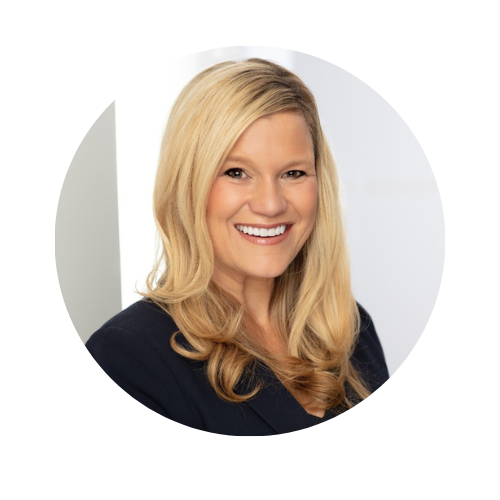 Reagan Tully
Chief Marketing Officer
MRM for Salesforce
5 min
Salesforce is an organization that is praised for its creation of cloud-based software. Their goal is to assist businesses, and other organizations create greater profits and greater rapport with their customers by use of these software tools. With so many companies reliant on Salesforce, the need for compatible MRM software has arisen. Luckily, Proof Analytics has appeared to fill that need for marketing resource management for Salesforce. With Proof Analytics's MRM, Salesforce software can be integrated into an organization's workflow like never before. MRM software is an excellent solution for the end-to-end management of marketing campaigns. A Marketing Resource Management For Salesforce leverages a company's already existing Salesforce to provide seamless planning, budgeting, executing, and reporting tool. Cathy Lanning, Managing Director Salesforce Industry Business Consulting, has endorsed Proof Analytics as a super marketing resource management tool.
Proof Analytics's integration offers a variety of benefits, including but not limited to the following.
Affordability
Contract flexibility
Modernized data management
Financial reporting
Digital asset management
Slack integration
Workflow design and delivery
Datorama integration
Automated Marketing Mix Modeling analytics
Ease of customization
Streamlined purchasing and contracting
Modernized campaign planning and budgeting
With all these features, an organization can obtain the reliability, consistency, and global availability of the Salesforce platform. It also means that an organization's workers, who are used to the Salesforce interface, UX system, dashboard, and reports, will not need to learn an entirely new system. Most software interfaces and dashboards are not terribly complicated, but people can grow weary in a workforce when they are constantly asked to learn a new system. Plus, those systems are being upgraded or replaced every few years with the exponential advance of technology. This makes Proof Analytics's integration with Salesforce all the more appealing. You don't have to start from scratch; all the fundamentals are there.
What Is MRM?
MRM is an acronym that gets tossed around often regarding marketing campaigns. Yet what is MRM, truly? In basic terms, MRM refers to "marketing resource management." This term encompasses various types of software tools intended to centralize the workflow of an organization's marketing strategies. The point of marketing resource management is to consolidate all the marketing resources that an organization has in one location. Therefore, all those resources are at the disposal of the organization's marketing teams and any other employees that might need them.
The logic is pretty straightforward; by having all marketing resources housed in one spot, access becomes easier, collaboration becomes easier, and performance review becomes easier. Having resources scattered across platforms and across files helps no one in fostering efficient cooperation.
With the assistance of MRM, marketing projects can be closely monitored from the beginning until the end. This type of software is intended to aid organizations in the planning, production, execution, monitoring, and evaluation of various elements of marketing strategies, whether they are entire marketing campaigns or smaller initiatives. MRM marketing refers to the set of best practices that rely on MRM software to drive efficiency and visibility in planning, budgeting, and executing your campaigns.
MRM can benefit a great many types of professionals who require marketing efforts for their organizations. Marketers are, of course, the group of employees who would benefit the most from MRM as they are the ones usually in charge of product launches and campaigns. Creative types also can use MRM to their advantage. By centralizing all their coworkers' or managers' feedback in one place, rather than having it float around in endless email threads, creators can focus more astutely on their creative projects and have all of their colleague's suggestions at their fingertips. Professionals specializing in IT also fare well with MRM since it decreases the need for manual transfers, which in turn can minimize the possibility of human error.
Marketing Resource Management
Marketing resource management is the means by which organizations can better monitor their campaigns and assess how well they are performing. MRM tools like Proof's MRM give insight to organizations to help them understand how your campaigns are faring.
Marketing Planning software is a component of MRM software that focuses on efficient planning and project management. Ultimately, this keeps an organization's projects on track and within budget. MRM tools give an organization's marketing team an up-to-date picture of all their marketing initiatives at any given moment. This "real-time" monitoring is becoming all the more critical as the digital marketing landscape shifts. Marketing teams need to know exactly where their campaign stands at any given time in order to properly analyze and respond to new trends. No one wants to be left in the dust; thus, the ability to always have a snapshot of the campaign becomes extremely important.
Even better, Proof's MMM can embed in the MRM and can run more "What-if" scenarios rapidly, such as with the following examples.
Rapidly creating one-on-one relationships
Understanding varying correlation strength over time
Automatically identifying relevant time lags
Eliminating extraneous factors from further analysis
When MMM platforms like Proof Analytics embedded in Proof's MRM, organizations can reap the following benefits in regards to exploring different scenarios, such as the following.
Gaining fast, actionable insights about performance
Developing predictive forecasts at scale
Identifying performance with real-time success indicators
Automating recalculation of forecasts
Sharing insights easily for proactive decision-making
Proof Analytics's MRM for Salesforce also allows organizations to build and configure models, such as with the following features.
Building models quickly and efficiently
Running analysis at scale with rapid model iteration
Understanding the drivers of performance
Automating recalculation of models
An MRM with an embedded MMM is a powerful tool.
MRM Analytics
MRM analytics can help businesses because they allow for further analysis of the results of any given marketing campaign. MRM analytics track and report the performance metrics of an organization's campaigns. An MRM database then collects these performance metrics and makes them available to the organization's marketing team (for use in various software tools). Now an organization can use the data and insights as key inputs to make a full range of marketing decisions.
Proof MRM makes it easy for organizations to analyze the effectiveness of their marketing campaigns because it uses Salesforce as its MRM database. All the data about campaigns is automatically available in Salesforce reporting and can easily be used by other analytics solutions that integrate with Salesforce such as Tableau.
A good example of a solution that leverages the MRM database populated by Proof MRM is Proof Analytics MMM solution, Proof MMM. This solution automatically synchronizes the Salesforce campaign data managed by Proof MRM with Proof MMM's advanced predictive modeling capabilities. Instead of having to access multiple data repositories such as data warehouses or data lakes and integrate these data sources, the Salesforce data remains in-place and available to users and other systems. Users now can control their own data destiny without having to rely on the data science team. They become more effective and efficient. Business agility increases because the marketers now have the power or capability to react quickly to changing market conditions with better informed decision-making.
MRM analytics and MRM databases are essential components of an analytics-led journey. Their use helps Marketing teams and leaders prove the value of their initiatives by showing how they contribute to strategic business outcomes such as ROI, sales/revenue, company growth, and other key performance indicators.
Marketing Mix Modeling Software For Salesforce
Marketing Mix Modeling Software For Salesforce uses the performance metrics in an organization's MRM database to identify the key factors that are pushing results in business. MMM Software for Salesforce leverages the resources of the Salesforce platform, and an organization's employee's already existing knowledge of Salesforce. This makes it so that a workforce is not compelled to learn a brand new system just to reap the benefits of marketing resource management.
This marketing campaign management allows workers to build up what they already know in their dealings with Salesforce to create a cohesive, efficient workflow that has no glitches in the transferring of information. That is one of the most important aspects of MRM, centralizing information, so there are no gaps in information or resources among team members. This can lead to unnecessary redundancies that can waste time, labor, and other resources. Organizations cannot afford to be flippant with these critical resources, which eventually result in a monetary loss. With the implementation of MRM software, organizations can rest easy knowing that they have created a central hub where work can flow in and out in a safe, visible, and user-friendly platform.
By integrating MMM with your MRM solution, the Marketing Mix Modeling software can directly make use of marketing campaign management data to develop predictive models for effective decision-making. Engaging in the "what-if" scenarios is important because nothing remains constant or the same, particularly in digital marketing. So the ability to predict the outcome of a specific type of scenario is an important strategy that marketing teams can utilize with Proof's rendition of marketing resource management. It supports marketers with every stage of the development of a marketing campaign.

"No other analytics software delivers the easy affordability, scalable accuracy, perpetual updates & intuitive ease of understanding that Proof gives analysts, marketers & business leaders. We see Proof as the missing piece."
LEO CARBONARA
Senior Director of Product Management Partner Ecosystem


"Proof MRM on Salesforce™ has completely changed the game for marketers."
DEBBIE MURPHY
CMO


"The value of data is only realized when you apply analytics to uncover the insights that improve your effectiveness. Proof is a gamechanger in this respect."
BILL SCHMARZO
DELL Chief Evangelist, Data & Analytics


"Proof has delivered a powerful suite of self-serve MRM and MMM analytics that enable full-scale campaign planning, budgeting, digital asset management, collaboration, compliance and approvals, and Marketing Mix Modeling — all on the Salesforce platform and all at a price that makes it impossible for marketing teams to not say Yes to."
Donovan Neale-May
Executive Director of the Chief Marketing Officer (CMO) Council and Business Performance Innovation Network


"Marketing consumes a lot of a company's cash. In B2B, it can take months to see a return. Marketers have a real responsibility to every other part of the business who also wanted that budget money; not just to make it count but to prove that they made it count."
JULIE BROWN
Global Director of Business Transformation

"For years, marketers and business leaders have struggled to work as #OneTeam. It's one of the longest-lasting feuds in the business world. Proof MRM on Salesforce solves this longstanding problem by delivering a best-in-class MRM platform native on Salesforce, coupled with accurate, easily understood Marketing Mix Modeling analytics."
Sangram Vajre
Best-selling author, B2B CMO, ABM Leader

"Rooted in more than a decade of award-winning work, Proof Analytics is a transformative software solution that proves the business impact of marketing and communications. Proof has been recognized by industry analysts, customers and business leaders for its innovation and technical excellence. Really well done."
Chris Talago
AWS director of communications, EMEA and APJ
"Proof Analytics combines rapid data integration, advanced pattern recognition, and automated analytics to help business and functional teams know what to invest in, how much to invest, and what the business impact is – even in long-cycle situations. Proof delivers real accountability and transparency while showing very clearly how marketing and communications are jet engines of growth."
Kelli Parsons
Global Chair, Corporate Affairs and Advisory, Hill & Knowlton / WPP
"Today's challenging market conditions mean that Accountability, Transparency and Proof of Impact have never been more important for marketing teams. Proof MRM on Salesforce is the only marketing resource management tool built natively on Lightning and available through the AppExchange, delivering full-power functionality plus fast set up, all at a price that fits comfortably into today's budget realities. What's more, Proof has integrated its award-winning, automated Marketing Mix Modeling analytics into the platform. Proof MRM on Salesforce is the crucial piece for modern marketing teams."
Cathy Lanning
Managing Director, Salesforce Industry Business Consulting