Proof + Salesforce bring you the MRM you've been asking for.
Need a Marketing Resource Management Tool? Proof + Salesforce eliminate spreadsheets.
Trusted to Manage + Optimize Billions in Marketing Spend
Listen to top marketers talk about why Proof is so important

Nick Robinson
Head of Demand Americas


Erica Brinker
Chief Commercial Officer


Julie Brown
SVP Global Change Management


Hanns Schempp
Head of B2B Marketing


Brent Diggins
Global Managing Partner, Performance & Intelligence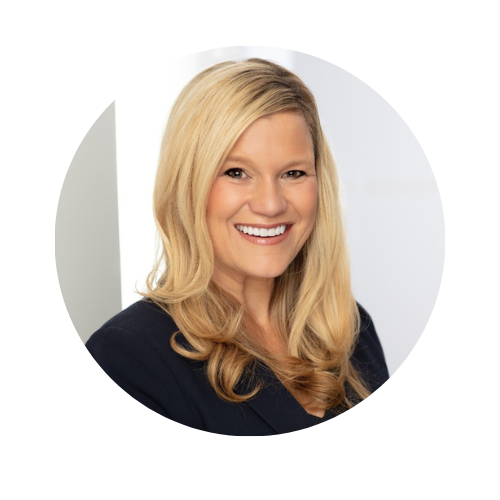 Reagan Tully
Chief Marketing Officer
Selecting a Marketing Resource Management Tool
5 min
Marketing resource management (MRM) is essential for companies attempting to organize and improve their marketing efforts by automating their resource management. Any successful marketing strategy requires a marketing resource management tool to plan their budget, plan, and schedule for future marketing campaigns. MRM marketing requires thorough planning and research that is time-consuming and taxing for marketers operating campaigns without MRM tools. Marketing operational tools allow for transparency across your company and your marketing team, which lends to more efficient, practical, and effective marketing solutions.
MRM marketing involves completing your company's marketing planning with an MRM solution with tools to help you run your marketing operations efficiently. MRM tools boost your organization's management strategies and marketing campaigns. Marketing resource management tools like those offered by Proof Analytics are crucial to storing, organizing, and accessing information that will allow you to analyze past marketing campaigns and improve future ones.
Marketing resource management tools are individual solutions within the Proof Analytics marketing suite. MRM tools serve numerous purposes to streamline workflows and improve overall campaign success. MRM tools can help your marketing team develop, implement, and approve marketing resources for individual campaigns. Proof MRM allows users to work directly in Salesforce instead of navigating various spreadsheets that may be out-of-date. Proof MRM is the only MRM native on Salesforce, making it an ideal solution for marketing leaders struggling to manage various resources.
Proof MRM has tools to create and execute your campaigns regarding budgeting, organizing, and sharing marketing resources. Furthermore, Proof Analytics provides companies with advanced reporting features to get valuable insights into your overall performance. By conducting all your marketing planning on an MRM solution like Proof MRM, your organization can improve its marketing operations and strategies and manage its digital assets in a single solution. Proof Analytics is low-cost and easy for any company seeking a single software solution for MRM.
Marketing Resource Management Software
For numerous reasons, marketing resource management software is essential to the success of your future marketing campaigns. Proof MRM has tools to make resource management a breeze at a cost significantly lower than other platforms. Marketing work management is how organizations manage their marketing workflows, including the various details, strategies, and reports involved in creating an effective campaign. Marketing campaigns involve significant effort from everyone on the marketing team, which contributes to a stressful, unproductive environment without advanced solutions to streamline and organize workflows. Proof MRM differs from other solutions because it integrates with your existing Salesforce to eliminate the cost of installation and implementation.
MRM software like Proof Analytics helps marketing teams plan and predict their campaigns. With Proof MRM, organizations have access to a month-to-month, affordable contract that regularly syncs data in any Salesforce cloud to the Salesforce Campaign Object, and is it's native on the AppExchange, unlike other MRM solutions. Proof MRM is a full-lifecycle system of all essential marketing records to help your campaigns succeed in the future. Proof includes solutions for budgeting, reporting, planning, asset management, compliance, collaboration, and workflows to ensure that your digital campaigns are thorough and effective.
Proof MRM is a single collaboration point for your team members to keep everyone on the same page and track toward your ultimate goal. Proof MRM relies on transparent practices for all its users during the end-to-end campaign lifecycle. Because it stores MRM data in Salesforce, your team can access all vital information and reports at any time and place. A single software solution package like Proof MRM is one of the best ways to improve your marketing campaign efficincies and eliminate ineffective and outdated spreadsheets holding you back. Proof Analytics offers a modern MRM solution to improve your marketing performance analytics massively, making it a vital asset for any marketing leader.
Marketing Operations Strategy
Your marketing operations strategy involves how your marketing team manages efficient and effective marketing campaigns. With quality software like Proof MRM, your marketing operations strategy will likely improve. However, without software to help navigate your marketing strategies, your company could suffer from confusing, disorganized efforts. Proof MRM provides various marketing resources to help your company advance its campaign strategies to get to market sooner than you would with manual processes.
Your MRM strategy requires a thorough understanding of marketing operations roles and responsibilities in your business. Your marketing operator is the individual on your team that runs your company's software tools and records login details, while marketing strategists guide the operator through the marketing strategy steps. Essentially, the strategist helps the marketing operator understand what steps to take and how to execute a specific strategy.
A marketing operations framework or template is another vital piece to the marketing puzzle that helps your team create an effective campaign. A marketing operations framework helps develop effective marketing strategies to reach your target audience. Having a practical framework will help guide you through your future campaigns and offer insights into what strategies you can implement for better results in your digital campaign strategies. Digital marketing frameworks will help centralize the results of your marketing strategy and communication software with information gathered from previous metrics and insights from your campaigns.
As you develop an advanced marketing operations strategy, using a Proof MRM framework is vital to gaining a unified view of your marketing systems in a single location. Metrics from Proof MRM software benefit your framework as they contribute to effective and educated decisions for future marketing campaigns. Proof MRM helps you improve your marketing operations while implementing a comprehensive performance overview and a strategic framework detailing every step of your end-to-end campaign journey and lifecycle.
Marketing Operations Management Tools
Finding practical marketing operations management tools is vital for improving your future digital marketing campaign success. MOM tools include various software tools that help your organization manage all of its marketing operations in an accessible platform. A marketing operations platform like Proof MRM is essential for any team requiring access to management tools to access campaign data and maximize the value of data without a spreadsheet system. These platforms help run the operations for your marketing campaigns to produce advanced solutions that make a difference in your digital campaigns.
Companies must distinguish between marketing operations vs. marketing as a general term. Marketing operations (MO) detail the process of your campaign lifecycle, and MO focuses on the details, execution, and effectiveness of your marketing campaigns at a tool level. Teams conduct marketing operations on marketing platforms, which are the solutions, software, and other features that a marketing department uses for effective marketing operations. Proof MRM is essential for teams struggling with marketing operations management because it helps marketers incorporate accurate, advanced analytics into their future strategies and campaigns.
Proof MRM also helps marketing teams streamline their operations with tools to improve the planning, budgeting, and campaign management of a company's marketing operations. Proof MRM's intuitive marketing dashboards are essential for accessing detailed reports about your previous digital marketing campaigns to identify areas for improvement and reallocate your resources. Proof Analytics integrates with your Salesforce platform to align your campaign goals with your strategies and measure your overall performance in real time.
Proof MRM captures critical data to help your company adapt to a constantly changing marketing landscape. New strategies for marketing campaigns are constantly developing. Without advanced solutions to track new trends, your marketing team will struggle to respond quickly enough to stay ahead of the competition. The numerous marketing operations management tools from Proof Analytics ensure that your team understands each marketing process step and executes an effective campaign.
Marketing Resources Examples
The best way for your company to differentiate its marketing from its competitors is by using advanced, extensive marketing resources when crafting your future campaigns. The best marketing resources are the ones that help your organization win in its specific market and product niche. Marketing resource management is most successful when you implement resources for budgeting, planning, and scheduling your upcoming campaigns.
It's essential to have a list of marketing resources you can refer to during the campaign lifecycle to thrive with your future campaigns. Marketing resources examples include anything related to the content, digital assets, photography, landing pages, website pages, social, digital ads, organic search, and event information for your campaign. Each marketing resource's unique capability and purpose benefits your digital campaigns.
Marketing resources and capabilities are vital for improving your company's overall campaign management strategy. Proof MRM allows marketing teams to access the necessary information and reporting in a single, collaborative location. With Proof MRM, organizations can store information about individual marketing campaigns to access essential analytics that could inform future campaign strategies quickly.
Proof MRM includes tools to give you access to various management automation features to improve the overall marketing results for your organization. For instance, Proof Analytics allows marketing teams to create campaign budgets, measure performance, execute marketing actions, report on progress, and other capabilities essential to improving your end-to-end marketing journey. Proof MRM has numerous other marketing resources to help you achieve your marketing goals. These resources help you quickly approve budgets and asset allocations, improve reporting and overall visibility, track vital marketing analytics, and strengthen your workflow and collaboration with your team. With Proof Analytics and its low-cost solutions native to Salesforce, marketing leaders can seamlessly navigate future marketing campaigns and reach target audiences unlike ever before.

"No other analytics software delivers the easy affordability, scalable accuracy, perpetual updates & intuitive ease of understanding that Proof gives analysts, marketers & business leaders. We see Proof as the missing piece."
LEO CARBONARA
Senior Director of Product Management Partner Ecosystem


"Proof MRM on Salesforce™ has completely changed the game for marketers."
DEBBIE MURPHY
CMO


"The value of data is only realized when you apply analytics to uncover the insights that improve your effectiveness. Proof is a gamechanger in this respect."
BILL SCHMARZO
DELL Chief Evangelist, Data & Analytics


"Proof has delivered a powerful suite of self-serve MRM and MMM analytics that enable full-scale campaign planning, budgeting, digital asset management, collaboration, compliance and approvals, and Marketing Mix Modeling — all on the Salesforce platform and all at a price that makes it impossible for marketing teams to not say Yes to."
Donovan Neale-May
Executive Director of the Chief Marketing Officer (CMO) Council and Business Performance Innovation Network


"Marketing consumes a lot of a company's cash. In B2B, it can take months to see a return. Marketers have a real responsibility to every other part of the business who also wanted that budget money; not just to make it count but to prove that they made it count."
JULIE BROWN
Global Director of Business Transformation

"For years, marketers and business leaders have struggled to work as #OneTeam. It's one of the longest-lasting feuds in the business world. Proof MRM on Salesforce solves this longstanding problem by delivering a best-in-class MRM platform native on Salesforce, coupled with accurate, easily understood Marketing Mix Modeling analytics."
Sangram Vajre
Best-selling author, B2B CMO, ABM Leader

"Rooted in more than a decade of award-winning work, Proof Analytics is a transformative software solution that proves the business impact of marketing and communications. Proof has been recognized by industry analysts, customers and business leaders for its innovation and technical excellence. Really well done."
Chris Talago
AWS director of communications, EMEA and APJ
"Proof Analytics combines rapid data integration, advanced pattern recognition, and automated analytics to help business and functional teams know what to invest in, how much to invest, and what the business impact is – even in long-cycle situations. Proof delivers real accountability and transparency while showing very clearly how marketing and communications are jet engines of growth."
Kelli Parsons
Global Chair, Corporate Affairs and Advisory, Hill & Knowlton / WPP
"Today's challenging market conditions mean that Accountability, Transparency and Proof of Impact have never been more important for marketing teams. Proof MRM on Salesforce is the only marketing resource management tool built natively on Lightning and available through the AppExchange, delivering full-power functionality plus fast set up, all at a price that fits comfortably into today's budget realities. What's more, Proof has integrated its award-winning, automated Marketing Mix Modeling analytics into the platform. Proof MRM on Salesforce is the crucial piece for modern marketing teams."
Cathy Lanning
Managing Director, Salesforce Industry Business Consulting