Proof + Salesforce bring you the MRM you've been asking for.
Proof + Salesforce bring Marketing Campaign Management software that eliminates spreadsheets.
Trusted to Manage + Optimize Billions in Marketing Spend
Listen to top marketers talk about why Proof is so important

Nick Robinson
Head of Demand Americas


Erica Brinker
Chief Commercial Officer


Julie Brown
SVP Global Change Management


Hanns Schempp
Head of B2B Marketing


Brent Diggins
Global Managing Partner, Performance & Intelligence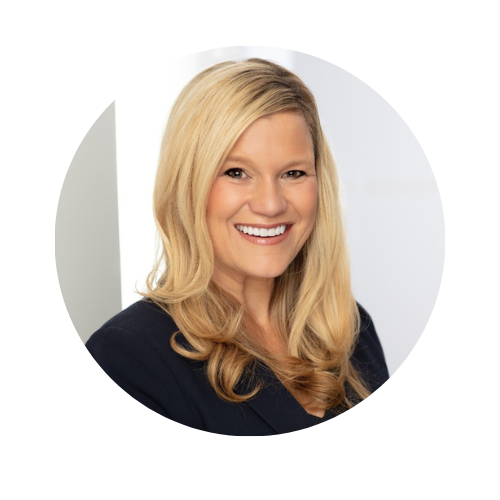 Reagan Tully
Chief Marketing Officer
Getting Started with Marketing Campaign Management
5 min
Marketing campaigns are a vitally important tool in every business's arsenal to meet specific business goals, whether it's increased brand awareness, organic or paid traffic, lead generation, or sales revenue. After all, if no one knows about your service or product, then no one can buy it. Even if they know about your product, they won't be moved to buy if your company isn't memorable and doesn't have its own identity and personality — especially in today's highly competitive market.
A marketing campaign utilizes different types of media, such as radio, television, print, email, and digital presence, to reach consumers and promote a certain company objective. Marketing campaigns are more than just a vague plan or course of action to promote your company. Successful marketing campaigns require a highly strategic, organized pipeline that moves a customer from awareness to purchase of a product or use of a service.
There are many aspects to a successful marketing campaign, and managing that campaign at each stage is vitally important for transparency, accountability, and proof of impact. Marketing teams and business leaders have to work together as one team to formulate and carry out effective marketing strategies. If your marketing team struggles with the complexities and communication involved in managing all the moving parts of the marketing campaign management process, they can benefit from a campaign management software solution.
Proof Analytics gives marketing teams the tools they need to successfully streamline the management of their marketing campaign plans. Traditional planning processes are based on Excel, which bogs down workflows and increases the chance of miscommunication and user error. Integrating MRM software like Proof MRM on Salesforce™ modernizes the marketing campaign management process by maximizing marketing automation and other key processes. It gets you off of spreadsheets onto a fully digital tool with up-to-date data, a centralized platform for collaboration, integration with Salesforce, and full visibility into marketing processes and budgets.
What Is Campaign Management In Marketing?
Campaign management is critical for marketing teams to identify what is and is not working with their campaigns. So what is campaign management in marketing? Campaign management in marketing involves planning, implementing, tracking, analyzing, and reporting direct marketing campaigns. Campaign management spans the entire marketing campaign lifecycle, from strategizing to execution to analysis and adjusting. The person who heads the campaign management process is the marketing campaign manager. They are responsible for creating, planning, and executing campaigns, and they oversee and schedule the customer-facing aspects of campaigns, such as the design, copy, and audience. They must juggle many moving parts to ensure a successful marketing initiative.
Marketing campaign manager responsibilities include:
Utilizing market segments to create integrated marketing campaigns
Coordinating marketing teams
Recruiting and training internal team members
Improving campaigns based on metrics and feedback from previous and current projects
Assembling and presenting periodic campaign performance and outcome reports
Organizing exhibitions, trade shows, and promotional events
Writing and proofreading marketing copy
Digital marketing — utilizing digital strategies like search engine optimization (SEO) and social media to increase online presence — has arguably become the most effective marketing strategy for businesses today. With 93% of all online interactions starting with a search engine, online marketing can be a tool that rapidly empowers business growth. With millions of businesses utilizing the internet as their primary marketing channel, campaign management in digital marketing is vitally important to measure the success of digital campaigns and ensure they are being implemented successfully. Campaign managers can utilize Proof MRM to collaborate with marketing teams in a 24/7 live environment, increasing transparency. Important figures like executives, business leaders, and the CEO and CFO can see exactly what marketing is doing and its impact on the business.
Marketing Campaign Management Tools
Marketing campaign management is a complex process with a lot of moving pieces, and it requires constant attention, frequent adjusting, and regular reporting. Marketing campaign management tools streamline the campaign management process, which can make management much easier and increase the effectiveness of your marketing efforts. The best campaign management tools automate key processes, integrate easily with existing platforms, provide end-to-end visibility for all team members and higher-ups, and centralize up-to-date campaign information in one platform for improved communication and collaboration.
Proof Analytic's Proof MRM software is a campaign management platform that achieves all these objectives. Proof MRM eliminates the need for traditional spreadsheets that require multiple versions and users to piecemeal together workflows. Instead, Proof MRM utilizes customizable workflows to optimize all the important parts of MRM functionality, including:
Planning
Budgeting
Financial reporting
Legal and compliance
Digital asset management
Data management
Personnel and teams
It installs into your existing Salesforce through integration with Quip, which eliminates expensive installations and implementations, minimizes training and roll-out costs, allows team members to access key information anytime and anywhere, and introduces transparency in the planning, scheduling, and budgeting process. You can leverage Salesforce Kanban and reporting view to generate reports on any key performance indicators (KPIs), including custom sets.
Campaign Management Process
The campaign management process involves several steps designed to move a customer through a funnel to meet a certain company objective. It's imperative to create a compelling, masterful campaign that spreads awareness about your company and promotes your product or service to end customers. There are several steps in the campaign management marketing process.
1. Determine Goals
First, you need to define the specific goal that your campaign is aiming to achieve. You don't want to have a vague goal like brand awareness. It's best to follow the SMART goal framework to ensure your goals are attainable, making sure each one is
Specific
Measurable
Attainable
Relevant
Time-bound
So instead of saying increase brand awareness, you can set a concrete goal such as increasing organic traffic to your website by 25% by the end of the second quarter.
2. Define Your Budget
Once you have a specific goal, you need to come up with a specific marketing budget. You can use data from previous campaigns to create an accurate budget and discuss your proposed budget with other departments and stakeholders to make sure it's realistic. Then, write your budget down.
3. Identify Your Target Audience
Next, you need to figure out exactly who you're trying to reach with your campaign. Be very specific, creating a customer persona that details your ideal customer. You can use existing audience research and customer personas to define your audience.
Having discovery sessions can help you complete these first three steps.
4. Pick Your Marketing Channel
Once you have the aim, money, and audience down, you can pick your marketing channels, such as social media, email newsletters, paid internet ads, and the like. You'll more than likely use a combination of channels, so write them all down and decide if you want the channels to be organic, paid, or both.
5. Create Marketing Content
Next, create your marketing campaign assets to reach your audience depending on your channels. This can include blog posts, websites and landing pages, radio or internet advertisements, social media posts, and more.
6. Measure Your Performance
Lastly, you want to measure your campaign's effectiveness and success. Decide which metrics you need to track for your objective and frequently look at your analytics and reports. You can then adjust where you need to.
The entire campaign management process is tracked and transparent in Proof MRM. This increases your efficiency and speed, which can improve the effectiveness of your campaigns.
Best Campaign Management Software
Utilizing campaign management tools and campaign management platforms streamlines the entire campaign management process, making it more efficient and giving you a better understanding of your marketing budget. The best campaign management software aggregates all your campaign planning, customer journey touchpoints, and marketing activities into a singular platform, improves workflow and collaboration, provides transparency into budgeting, expenses, and processes, and easily generates reports.
One excellent campaign management system example is Proof Analytic's Proof MRM software. Proof MRM's campaign management system provides seamless integration into your existing Salesforce platform to achieve these objectives. Our campaign management system features — such as the intuitive hierarchical structure, integration with Quip, and utilization of Salesforce reporting and Kanban view — automate key processes of campaign management so you can enjoy full-power MRM functionality.
Marketing Campaigns Examples
There are many marketing campaign types that businesses can use to promote brand awareness and reach company objectives. When it comes to marketing campaigns, examples include:
Email marketing campaigns: Using regular newsletters and email series to communicate with customers and promote products or services.
SEO campaigns: Campaigns that utilize online content, keywords, and websites to increase their online presence and drive organic traffic to their website.
Social media campaigns: Using social media platforms like Facebook, Instagram, Twitter, TikTok, and Linkedin to reach potential customers.
Other successful marketing campaign examples include paid advertising/marketing campaigns, digital marketing campaigns, influencer campaigns, and more. There are many great best practices and examples of campaign management that can help marketing teams reach their full potential and experience successful campaigns. When marketing campaign managers and their teams look at other successful marketing campaigns, they can gain ideas to implement in their own campaigns. You can also utilize task management tools and campaign management software like Proof MRM to streamline workflows and automate key tasks. This will make you more efficient and effective, increasing the success of your campaign performance.

"No other analytics software delivers the easy affordability, scalable accuracy, perpetual updates & intuitive ease of understanding that Proof gives analysts, marketers & business leaders. We see Proof as the missing piece."
LEO CARBONARA
Senior Director of Product Management Partner Ecosystem


"Proof MRM on Salesforce™ has completely changed the game for marketers."
DEBBIE MURPHY
CMO


"The value of data is only realized when you apply analytics to uncover the insights that improve your effectiveness. Proof is a gamechanger in this respect."
BILL SCHMARZO
DELL Chief Evangelist, Data & Analytics


"Proof has delivered a powerful suite of self-serve MRM and MMM analytics that enable full-scale campaign planning, budgeting, digital asset management, collaboration, compliance and approvals, and Marketing Mix Modeling — all on the Salesforce platform and all at a price that makes it impossible for marketing teams to not say Yes to."
Donovan Neale-May
Executive Director of the Chief Marketing Officer (CMO) Council and Business Performance Innovation Network


"Marketing consumes a lot of a company's cash. In B2B, it can take months to see a return. Marketers have a real responsibility to every other part of the business who also wanted that budget money; not just to make it count but to prove that they made it count."
JULIE BROWN
Global Director of Business Transformation

"For years, marketers and business leaders have struggled to work as #OneTeam. It's one of the longest-lasting feuds in the business world. Proof MRM on Salesforce solves this longstanding problem by delivering a best-in-class MRM platform native on Salesforce, coupled with accurate, easily understood Marketing Mix Modeling analytics."
Sangram Vajre
Best-selling author, B2B CMO, ABM Leader

"Rooted in more than a decade of award-winning work, Proof Analytics is a transformative software solution that proves the business impact of marketing and communications. Proof has been recognized by industry analysts, customers and business leaders for its innovation and technical excellence. Really well done."
Chris Talago
AWS director of communications, EMEA and APJ
"Proof Analytics combines rapid data integration, advanced pattern recognition, and automated analytics to help business and functional teams know what to invest in, how much to invest, and what the business impact is – even in long-cycle situations. Proof delivers real accountability and transparency while showing very clearly how marketing and communications are jet engines of growth."
Kelli Parsons
Global Chair, Corporate Affairs and Advisory, Hill & Knowlton / WPP
"Today's challenging market conditions mean that Accountability, Transparency and Proof of Impact have never been more important for marketing teams. Proof MRM on Salesforce is the only marketing resource management tool built natively on Lightning and available through the AppExchange, delivering full-power functionality plus fast set up, all at a price that fits comfortably into today's budget realities. What's more, Proof has integrated its award-winning, automated Marketing Mix Modeling analytics into the platform. Proof MRM on Salesforce is the crucial piece for modern marketing teams."
Cathy Lanning
Managing Director, Salesforce Industry Business Consulting