Are you utilizing marketing planning tools? Proof + Salesforce eliminate spreadsheets.
Trusted to Manage + Optimize Billions in Marketing Spend
Listen to top marketers talk about why Proof is so important

Nick Robinson
Head of Demand Americas


Erica Brinker
Chief Commercial Officer


Julie Brown
SVP Global Change Management


Hanns Schempp
Head of B2B Marketing


Brent Diggins
Global Managing Partner, Performance & Intelligence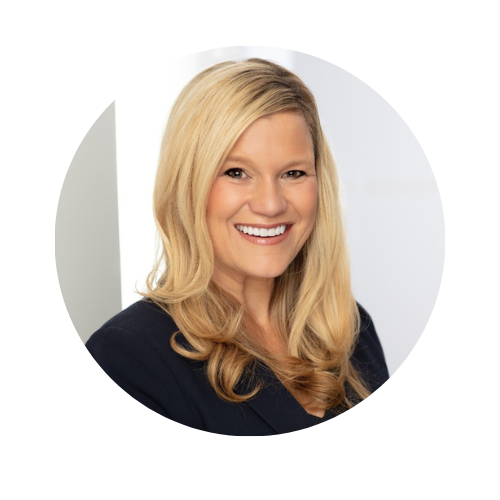 Reagan Tully
Chief Marketing Officer
Utilizing Marketing Planning Tools
5 min
Marketing planning is the method of preparing and developing plans and strategies for marketing your business. A marketing plan is created before any action is taken, and the plan includes defining a target audience, competitor analysis, and other important information aimed to help you develop the most effective marketing plan. Effective marketing planning tools are critical because marketing is at the heart of the potential success of companies selling products and services.
Most people lump sales and marketing together; however, without proper marketing, the potential for sales decreases significantly. Marketing planning involves vast amounts of data and information. A simple tool for organizing all the information is a spreadsheet. Spreadsheets may be able to include some formulas and data organization; however, they are a manual method that can become cumbersome and confusing.
The best option today is a marketing resource management tool. An MRM is a modern marketing management and planning approach that focuses on the marketing team's pool of resources. An MRM is a software solution that supports strategy and workflow organization surrounding the marketing of products and services offered by a company.
Companies must find and use effective marketing resource management tools to gain a competitive advantage in today's digital landscape. Implementing a resource plan is critical for maximizing the effectiveness of staff, materials, and budget efficiency. Marketing planning and resource management is a system for managing time, money, and assets involved in any marketing campaign. A well-designed MRM tool combines all the tools and processes necessary to run a successful marketing department.
Another critical aspect of implementing MRM tools includes the ability to evaluate a marketing plan to review its effectiveness. An Evaluation marketing plan example includes strategic, measurable, actionable, clearly stated attainable goals backed by a business plan that remains stable with little changes.
With so many shifting variables in business today, a clearly defined, consistent marketing plan can set companies up for success rather than getting washed out by constant shifts in focus. When establishing an evaluation marketing plan control variables must be in place to help monitor success. For example, a marketing plan evaluation and control example may be customer feedback, target market sales, and monitoring budget and spending.
Techniques Of Strategic Planning
Strategic management techniques in a marketing planning process involve developing a marketing strategy that clearly outlines objectives and programs used to achieve those objectives. In addition, techniques of strategic planning include designating who is responsible for specific tasks to meet the defined goals. Marketing resource management is critical for business success. Managers must find and use the best tools and techniques of strategic management for marketing. For example, working collectively with other departments is a vital strategic technique for a successful marketing plan. Marketing may drive new business, but it is ineffective if done outside the framework that supports company business objectives as a whole.
Tools like Proof Analytics on the Salesforce platform offer a strategic view of your campaign efforts and have choice tools and techniques to empower marketing managers in their campaign operations. Proof MRM on Salesforce is the only MRM software native on the Salesforce platform with powerful features such as automated synching with data in any Salesforce cloud.
Proof MRM helps marketing departments control the planning process, achieve and prove ROI, accelerate sales, and offer full budget transparency and asset approvals. Effective strategic management techniques can set your company apart from your competitors through clear goals and objectives, multi-channel strategies, realistic budget planning, and measurable data integrations.
Marketing Campaign Management
Marketing campaign management is planning, executing, tracking, and analyzing a marketing initiative. A marketing campaign may be centered around a new product, service, or event. Marketing campaign management in digital marketing typically involves multiple pushes to a target audience through email, social media, surveys, and other resources.
Marketing campaign tools may also include print materials, giveaways, or other promotional efforts surrounding a similar topic or idea. A marketing campaign aims to get potential customers to think about a specific problem or pain point and how they can solve it with the marketed product or service. The goal is to convert a target audience into buying customers.
Marketing campaign management involves many moving parts making campaign management tools in digital marketing critical for campaign success. Planning and executing marketing campaigns is very complex today, with the vast amounts of data and competitive analysis required to launch a successful campaign. Marketing campaign tools must assist with goal setting, identify a target audience, help with budgeting, choose the best marketing channels and measure campaign success.
Proof marketing resource management gives marketing teams a full suite of marketing capabilities and tools so that marketers can automate campaign planning, budgeting, approvals, progress tracking, and even the ability to connect automated optimized analytics for marketing spend optimization. With Proof MRM, marketing managers can see a comprehensive view of real-time updated data and information through automated data feeds from Salesforce or other data sources.
Proof brings marketing campaign management to a new level with unmatched speed and effectiveness for critical aspects of marketing management. In addition, Proof MRM is an affordable option compared to traditional, high-priced MRM tools with competitive subscription plans that cover all the significant elements of a full-scale MRM tool streamlined on the Salesforce platform for fast, effective implementation. Also, Proof MRM is the only MRM tool native to Salesforce.
Marketing Plan Template
A marketing plan helps you create your marketing strategy. A marketing plan template helps you stay organized and focused when creating your plan and ultimately enables you to develop the best plan for your business. For example, you may find or create a marketing plan template in Google Docs or a marketing plan template in excel. Wherever you make or find your template, it will contain several core elements such as an executive summary, mission statement, situation analysis, target market, and buyer personas.
Other aspects of an effective marketing plan template include marketing objectives and performance, pricing, distribution, promotion, and budgeting. Digital marketing plan templates work similarly by utilizing these common template outline items.
Where marketing plans vary will depend on the type of business for which they will be used. For example, a technology company may have different aspects of a marketing plan than a small business launching a local product. SaaS companies will have a different marketing plan than food and beverage companies. The business sector, industry, size of the company, and type of product or service will impact the kind of marketing plan needed and, therefore, the type of marketing plan template to complete.
Marketing Strategy Software
Marketing strategy software is a software application with functions for marketing teams to handle goal setting, strategy development, resource allocation, situation review, and more. The best marketing planning software is a cloud-based solution that helps businesses perform marketing activities through a suite of tools that help develop and implement marketing campaigns. Businesses of any size can benefit from using marketing strategy software. In addition to assisting businesses to maximize the use of marketing resources, marketing plan tools can help automate time-consuming tasks resulting in increased productivity.
Marketing software is crucial in assisting businesses today to expand their marketing efforts and reach. One critical element of marketing strategy software is a marketing calendar software feature. There are options for marketing calendars outside of a comprehensive marketing strategy software; however, finding and using an option that includes a calendar feature eliminates the need to toggle between tools, significantly improving efficiency for your marketing team.
Essential features of the best marketing planning software include task management and workflows, marketing calendar views, media planning views, budgeting and forecasting tools, goal setting, tracking and sharing, and collaboration tools. Proof MRM elevates its planning tool with streamlined automation directly on the Salesforce platform offering marketing teams a unique data analysis feature unmatched by other MRM tools. Proof MRM is the only tool built natively on Salesforce. Offering full-scale campaign planning, integrated budgeting and financial tracking, automated marketing mix modeling analytics, and more, Proof is the ideal choice for those who use Salesforce. Your employees who are already trained in Salesforce and active in the CRM can work directly in Salesforce rather than on spreadsheets.
Marketing Analysis Tools And Techniques
Marketing analysis tools are software solutions that help marketing teams track and forecast campaign performance. Capable of tracking various metrics such as return on ad spend, return on marketing investment, cost per lead, and cost per click. In addition, marketing analysis tools and techniques help deal with attribution modeling and track aggregate marketing data from different channels. Digital marketing analytics tools and techniques involve the study of data to evaluate the performance of marketing campaigns.
The best marketing analytics tools help businesses understand what drives consumer actions through technology and analytical processes to marketing data. A deeper understanding of customer actions allows companies to refine marketing campaigns and maximize ROI. Using marketing analytics tools to segment, target, and position marketing efforts is an effective marketing strategy in a highly competitive digital market.
Some common marketing analysis tools and techniques include surveys, interviews, focus groups, and customer observations. Techniques used in market analysis aim to help businesses understand their customers and make data-informed decisions for optimized results. In addition, marketing analysis tools and techniques aim to decrease losses, monitor performance and discover hidden opportunities to market products and services. Current and previous data analysis and customer segmentation analysis, prove to be helpful when utilizing marketing analytics for campaign strategy development.

"No other analytics software delivers the easy affordability, scalable accuracy, perpetual updates & intuitive ease of understanding that Proof gives analysts, marketers & business leaders. We see Proof as the missing piece."
LEO CARBONARA
Senior Director of Product Management Partner Ecosystem


"Proof MRM on Salesforce™ has completely changed the game for marketers."
DEBBIE MURPHY
CMO


"The value of data is only realized when you apply analytics to uncover the insights that improve your effectiveness. Proof is a gamechanger in this respect."
BILL SCHMARZO
DELL Chief Evangelist, Data & Analytics


"Proof has delivered a powerful suite of self-serve MRM and MMM analytics that enable full-scale campaign planning, budgeting, digital asset management, collaboration, compliance and approvals, and Marketing Mix Modeling — all on the Salesforce platform and all at a price that makes it impossible for marketing teams to not say Yes to."
Donovan Neale-May
Executive Director of the Chief Marketing Officer (CMO) Council and Business Performance Innovation Network


"Marketing consumes a lot of a company's cash. In B2B, it can take months to see a return. Marketers have a real responsibility to every other part of the business who also wanted that budget money; not just to make it count but to prove that they made it count."
JULIE BROWN
Global Director of Business Transformation

"For years, marketers and business leaders have struggled to work as #OneTeam. It's one of the longest-lasting feuds in the business world. Proof MRM on Salesforce solves this longstanding problem by delivering a best-in-class MRM platform native on Salesforce, coupled with accurate, easily understood Marketing Mix Modeling analytics."
Sangram Vajre
Best-selling author, B2B CMO, ABM Leader

"Rooted in more than a decade of award-winning work, Proof Analytics is a transformative software solution that proves the business impact of marketing and communications. Proof has been recognized by industry analysts, customers and business leaders for its innovation and technical excellence. Really well done."
Chris Talago
AWS director of communications, EMEA and APJ
"Proof Analytics combines rapid data integration, advanced pattern recognition, and automated analytics to help business and functional teams know what to invest in, how much to invest, and what the business impact is – even in long-cycle situations. Proof delivers real accountability and transparency while showing very clearly how marketing and communications are jet engines of growth."
Kelli Parsons
Global Chair, Corporate Affairs and Advisory, Hill & Knowlton / WPP
"Today's challenging market conditions mean that Accountability, Transparency and Proof of Impact have never been more important for marketing teams. Proof MRM on Salesforce is the only marketing resource management tool built natively on Lightning and available through the AppExchange, delivering full-power functionality plus fast set up, all at a price that fits comfortably into today's budget realities. What's more, Proof has integrated its award-winning, automated Marketing Mix Modeling analytics into the platform. Proof MRM on Salesforce is the crucial piece for modern marketing teams."
Cathy Lanning
Managing Director, Salesforce Industry Business Consulting