Proof + Salesforce bring you the Media Planning Software that gets you off spreadsheets.
Trusted to Manage + Optimize Billions in Marketing Spend
Listen to top marketers talk about why Proof is so important

Nick Robinson
Head of Demand Americas


Erica Brinker
Chief Commercial Officer


Julie Brown
SVP Global Change Management


Hanns Schempp
Head of B2B Marketing


Brent Diggins
Global Managing Partner, Performance & Intelligence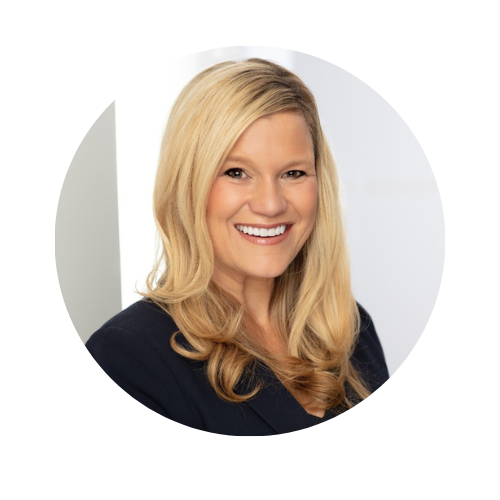 Reagan Tully
Chief Marketing Officer
Guide to Media Planning Software
5 min
Within the realm of marketing resource management (MRM), the goal is generally to help reduce inefficiencies along the marketing workflow and develop additional tools or techniques to support effective strategic decisions and ultimately drive increases in sales figures as well as revenue. Media planning software can help your marketing team determine how best to allocate your organization's media spend.
Prior to MRM and marketing planning software resources being widely available, marketing teams were required to manage all of the budgeting, planning, data analysis, and measurement of digital assets all manually.
Media planning software aims to take some of the more monotonous and repetitive work out of the hands of marketers so that marketing teams can spend more time and resources securing better leads and working more efficiently to convert those leads into sales.
Due to advancements in technology (which seem to arrive, without an end in sight, at a breakneck pace), the marketing industry has changed drastically from what it was five years ago, and even more from what it looked like ten years ago, or at the turn of the millennium.
The way consumers want to buy their goods has shifted as well, as more and more people gain access to the internet, eCommerce, and other digital buying and selling platforms. Because of this, marketers have had to adapt to changing demands and preferences of their target audience. In some cases, adapting has meant adjusting things only slightly. In other cases, it has required completely revamping or overhauling how a business approaches its marketing campaigns.
Perhaps frustratingly, there's no simple solution – each company is different with varying needs and varying long- and short-term goals. Finding a recipe for success for your company will likely involve a multi-pronged approach that makes use of media planning software to enable your marketing more time and additional resources to focus on more pertinent details of your company's marketing campaigns.
Utilizing Digital Media Planning Tools
In today's hypercompetitive marketplaces, there are virtually as many tools as there are apps and platforms. Companies utilize such software (especially digital media planning tools), to optimize their digital initiatives. Digital media planning tools exist to help develop effective media campaigns;digital media tools examples may include digital data and databases or software to help manage content or facilitate online customer interactions. When companies find a toolset or multiple different tools to help streamline and optimize their marketing processes, they are likely more prepared to convert leads to sales and manage other pertinent tasks that require human attention.
Media tools are used to help facilitate the planning and execution of media campaigns. From the earliest brainstorming stages down to the execution of the campaign strategy and assessment thereafter – media tools provide marketing teams with incredible functionality and invaluable insights. Before the digitization of media and the rapid technological advancements of the information era, most marketing could be chalked up as armchair psychology, haphazard guesswork, and inundating media outlets with sloganeering and eye-catching imagery. Now, thanks to the advancement of various media tools, marketing teams can make well-informed decisions based on research and market trends instead of throwing ideas upon a wall and seeing what sticks.
And media tools software helps by automating repetitive tasks and optimizing the process wherever possible. By automating some of the work, marketing teams can become less susceptible to human error in filing applications or record keeping. When teams are able to rely on software and other computerized processes, they have more time to address higher-order concerns.
When it comes to developing strategies and campaigns to help your business reach growth objectives, you want your marketing team to have as many resources as possible at their disposal. By investing in digital media planning tools, your marketing team can optimize their approach on social media platforms, your company website, and any other online space where your company engages with potential customers.
Understand the Media Planning Process
No two companies' media planning processes will look identical because no two companies are identical. Because of this, each company needs to develop its own media planning process. Throughout the entirety of the media planning process, it's important to continually reevaluate and assess your team's progress to ensure that goals and objectives can be met while keeping on schedule.
In fact, the first objective of any effective media plan likely involves clearly defining endgame goals or outlining the desired outcomes. Once the primary goals have been distinctly identified, a skilled marketing team will perform and analyze troves of research to better understand the target audience and more effectively develop methods or utilize techniques to reach that audience.
Throughout the research stage of the process, it's important to recognize and pinpoint specific marketing channels in order to reach your target audience. Once all the pieces begin to come together and the bigger picture reveals itself, your marketing team can decide on budget specifics and other fine details. Media planners then turn over their handiwork to media buyers and the media campaign or marketing initiative can begin in earnest.
For an organization looking to improve its media planning process, some of the most important factors to consider are your target audience and your company's brand perception. To help identify your ideal target audience, a business might invest in developing one or multiple customer profiles to better understand what kind of channels could be most effective. Does your ideal customer browse one particular social media platform above others or do they have profiles on multiple social media websites? Do they regularly watch cable television or subscribe to one or more streaming services? Do they read the newspaper or get their news from a variety of online sources? All of these questions are relevant and can help your marketing team determine a solid, well-researched approach.
Evaluate Media Planning and Buying Software
There are several important factors to consider when engaging in media planning and buying software. Whether your organization is looking to invest in TV media-buying software or more traditional media buying software, it's necessary to weigh and consider your options carefully. Media buying software for small agencies can be a crucial component to help reach growth objectives, for instance, but without investing in the most suitable media planning software for your organization's specific needs, your marketing team might have little to show for all their marketing spend.
Traditionally, media planners and buyers would work together to actualize a company's marketing objectives. Media buying software, however, can be very useful – especially for smaller organizations that may not have as many resources or personnel available. There are countless media planning and buying solutions available on the market, ranging from suspiciously free to exorbitantly expensive; a handful of reasonably priced solutions can help your company optimize media planning and buying strategies.
Suppose your marketing team is still manually managing all of the planning, tracking, analysis, budgeting, and overseeing your company's digital assets. In that case, it may be time to invest in a robust, single software solution package. While it may be expensive to fully staff a marketing team capable of managing all of those tasks manually, software solutions can be highly affordable, even for teams with relatively small budgets. Software solutions can also enable smaller companies a chance to operate in some of the same channels and spaces as their larger, more established counterparts. This can improve brand perception and potentially wedge a portion of the market share into your company's corner.
Best Media Planning Tools
The best media planning tools for your organization may not be the winning recipe for another company or even one of your closest competitors. Each business is different with different objectives and long-term strategies, so developing a system that works for your company within your budget is critical to success in the long run. By using media tools to gather information, your marketing team can collect stronger, more accurate information about things like customer preferences and more readily be able to determine initiatives that are working successfully versus initiatives that could be improved upon. And in the extremely competitive marketing realm, a handful of improvements here and there can make a world of difference further down the pipeline.
Social media planning tools, for instance, can help an already overworked marketing team manage its content for various social media platforms. While each platform has its own features and nuances, there are still ways to streamline the process and circumvent tedious, repetitive tasks. Additionally, it's much simpler to update the software when a social media platform makes updates or changes, as opposed to having to retrain personnel every time a site makes UI or functionality improvements.
Modern consumers are generally very careful about how and where they "spend" their attention. In some cases – especially in online spaces and on social media websites – your company may be competing with any number of current events dominating the rapid news cycle. By investing in media planning tools and other automated software solutions, your marketing team can spend less time working inefficiently and more time working on the job they were hired to accomplish – overseeing and contributing to your company's marketing planning, strategizing, and execution.
Marketing teams wanting to get off spreadsheets completely in their planning, budgeting, and scheduling can pick up a marketing resource manager (MRM) solution. The Proof MRM on Salesforce™ for example, is built natively on Salesforce Lightning and lets you work directly in Salesforce in a 24 / 7 live environment rather than spreadsheets. MRMs of this type bring increased transparency and collaboration to marketing planning; they also make reporting to business leaders much easier.

"No other analytics software delivers the easy affordability, scalable accuracy, perpetual updates & intuitive ease of understanding that Proof gives analysts, marketers & business leaders. We see Proof as the missing piece."
LEO CARBONARA
Senior Director of Product Management Partner Ecosystem


"Proof MRM on Salesforce™ has completely changed the game for marketers."
DEBBIE MURPHY
CMO


"The value of data is only realized when you apply analytics to uncover the insights that improve your effectiveness. Proof is a gamechanger in this respect."
BILL SCHMARZO
DELL Chief Evangelist, Data & Analytics


"Proof has delivered a powerful suite of self-serve MRM and MMM analytics that enable full-scale campaign planning, budgeting, digital asset management, collaboration, compliance and approvals, and Marketing Mix Modeling — all on the Salesforce platform and all at a price that makes it impossible for marketing teams to not say Yes to."
Donovan Neale-May
Executive Director of the Chief Marketing Officer (CMO) Council and Business Performance Innovation Network


"Marketing consumes a lot of a company's cash. In B2B, it can take months to see a return. Marketers have a real responsibility to every other part of the business who also wanted that budget money; not just to make it count but to prove that they made it count."
JULIE BROWN
Global Director of Business Transformation

"For years, marketers and business leaders have struggled to work as #OneTeam. It's one of the longest-lasting feuds in the business world. Proof MRM on Salesforce solves this longstanding problem by delivering a best-in-class MRM platform native on Salesforce, coupled with accurate, easily understood Marketing Mix Modeling analytics."
Sangram Vajre
Best-selling author, B2B CMO, ABM Leader

"Rooted in more than a decade of award-winning work, Proof Analytics is a transformative software solution that proves the business impact of marketing and communications. Proof has been recognized by industry analysts, customers and business leaders for its innovation and technical excellence. Really well done."
Chris Talago
AWS director of communications, EMEA and APJ
"Proof Analytics combines rapid data integration, advanced pattern recognition, and automated analytics to help business and functional teams know what to invest in, how much to invest, and what the business impact is – even in long-cycle situations. Proof delivers real accountability and transparency while showing very clearly how marketing and communications are jet engines of growth."
Kelli Parsons
Global Chair, Corporate Affairs and Advisory, Hill & Knowlton / WPP
"Today's challenging market conditions mean that Accountability, Transparency and Proof of Impact have never been more important for marketing teams. Proof MRM on Salesforce is the only marketing resource management tool built natively on Lightning and available through the AppExchange, delivering full-power functionality plus fast set up, all at a price that fits comfortably into today's budget realities. What's more, Proof has integrated its award-winning, automated Marketing Mix Modeling analytics into the platform. Proof MRM on Salesforce is the crucial piece for modern marketing teams."
Cathy Lanning
Managing Director, Salesforce Industry Business Consulting