Proof + Salesforce bring you the MRM you've been asking for.
Proof + Salesforce bring Marketing Resource Management Software that eliminates spreadsheets.
Trusted to Manage + Optimize Billions in Marketing Spend
Listen to top marketers talk about why Proof is so important

Nick Robinson
Head of Demand Americas


Erica Brinker
Chief Commercial Officer


Julie Brown
SVP Global Change Management


Hanns Schempp
Head of B2B Marketing


Brent Diggins
Global Managing Partner, Performance & Intelligence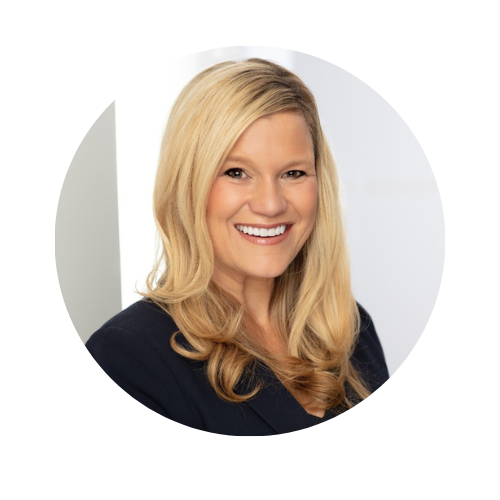 Reagan Tully
Chief Marketing Officer
Marketing Resource Management Software
5 min
Marketing resource management software helps simplify the end-to-end management of marketing campaigns. MRM software lets users keep track of everything within a single solution, including planning, budgeting, and reporting. It also enables users to run digital marketing analytics to gain deeper insights into their processes. Considering that MRM acts as a one-stop shop for marketing resource management, many businesses find that they can complete all of their tasks within the software, removing the need to work with data from disparate systems. This can help to create a more streamlined process overall.
Digital asset management software can be used alongside MRM software and serves a nearly-identical purpose. It is used by marketers to track digital assets and expenses related to marketing campaigns. While marketing is critical to business success, overspending on campaigns can lead to financial trouble, which is why so many organizations are investing in MRM and digital asset management software to better manage their spending. Rather than trying to manage everything by hand, they can automate certain tasks, set reminders, and gain full visibility into their management process, no matter where they happen to be working from. MRM software frees teams from the manual, time-consuming tasks involved with traditional asset management.
Proof Analytics is a low-cost, easy-to-use MRM and marketing mix modeling (MMM) solution that is native to Salesforce and includes automated analytics. Ranked among the Top 50 Startups by The Silicon Review, Proof grants users greater control over their MRM management processes, helping them to create more efficient workflows and speed up sales through automation. With Proof Analytics, you can transform your MRM process and get more done in a shorter amount of time, ultimately promoting increased business growth and success all around.
Marketing Resource Management
Marketing resource management is the key to effectively managing and executing your marketing campaigns. It's also critical to understand your campaign performance and make adjustments to your strategy as necessary. By using your marketing resources wisely, you can maximize ROI and pave the way for your marketing program to achieve bigger and better things. Marketing resources management can help companies get their ducks in a row and prepare to execute successful marketing campaigns that yield desired outcomes. This is crucial to optimizing your spending.
Media asset management software is a type of MRM software designed specifically to handle media assets. These include all types of visual data and are essential to marketing campaigns. When looking for an MRM platform, be sure to consider software that includes media asset management functionality to ensure that the right assets are deployed at the right time to the right campaigns. You don't want to find yourself in a situation in which a wholly irrelevant or unrelated visual is deployed in your most important campaign. MRM management software can help you avoid mistakes like these and make sure that each campaign has what it needs for the greatest chance at success.
While businesses may be tempted to dive headfirst into their marketing campaigns, using whatever resources necessary to achieve desired results, a little preparation can help you avoid overspending and make sure that the appropriate resources are allocated correctly for the best results. Organizations that implement effective MRM strategies can improve their marketing campaigns and ultimately enjoy greater business success all around. Knowing where and how certain resources are spent can also help you identify hidden risks and weak spots in your marketing strategy, bringing any issues to the forefront. You can then address these problems in an effective, data-driven way.
Marketing Analytics Software
Marketing analytics software is critical in today's digital environment. It encompasses many different types of marketing analytics capabilities and can thus be helpful for a wide range of businesses and operations. Identifying your unique needs and determining what types of tools can best help you achieve your goals is the first step in choosing the right software for your organization. It may be helpful to take some time to outline your must-have features, as well as those that you would like but are not required. You might also consider budget and desired ROI.
The most useful marketing analytics platforms are those that provide users with the information they need to make informed, data-driven business decisions. This can look different for different businesses, as each organization has its own standards and objectives, which is why it's important to look for a solution that can work within your specific parameters and offer you relevant data. Regardless of the types of marketing analytics you're looking at, scalability and customization are important factors to consider when selecting software. One size certainly does not fit all when it comes to analytics software, so you want to be sure that your platform of choice is actually compatible with your processes and systems.
The top marketing analytics tools can help you to better understand your audience and customers so that you can target and expand your pipeline more effectively. Knowing who is engaging with your products or services and what they are doing when interacting with your brand is crucial to gaining deeper insights into your process, which you can then use to improve your marketing strategy. Marketing analytics software makes it easy for users to view this information in a single, centralized platform rather than scrambling to pull data from multiple different systems.
Marketing ROI Software
Marketing ROI software refers to a set of solutions that display the results of users' marketing efforts. ROI tools provide helpful indicators of how to position your efforts for maximum benefit. Because there is so much that goes into a successful marketing campaign, it can be hard to keep track of everything by hand, but ROI software can help you get a big-picture look at your progress. It also allows you to dig into the finer details for a more robust view of your performance. For this reason, marketing ROI software is widely used by marketers everywhere.
Marketing ROI benchmarks act as a compass to show you how effectively you are using your resources based on how customers are responding to your efforts. ROI tools and software make it easier for organizations to monitor these benchmarks. B2B marketing ROI benchmarks can similarly be used by B2B companies to obtain clearer, more detailed insights into the buyer journey and decision-making process. Gaining a thorough understanding of these types of benchmarks is critical to marketing success. They can be used to not only execute effective campaigns in the present but design even better strategies in the future.
Using marketing ROI software, you can track benchmarks and ensure your desired ROI. This can be much easier than trying to manage your entire process by hand. MRM is often less effective when done manually, as it is difficult, if not impossible, for businesses to keep track of each critical item on their own. Marketing ROI software enables users to view metrics, benchmarks, and other essential data in a centralized location, helping them maximize their return on investment and allocate their resources most effectively. With the right software, you can be well on your way to achieving your marketing goals.
Predictive Marketing Analytics Software
Predictive marketing analytics software uses past performance as a guidepost for future results. This is often used alongside digital marketing analytics software, which allows users to determine the best marketing course of action and enables them to report results to other executives and leaders within their organization. When used in conjunction, predictive marketing analytics and digital marketing analytics software provide helpful insight into past performance to lay the groundwork for future success. They help businesses to make smart, data-driven decisions to maximize their marketing efforts to increase ROI.
You can also use a marketing analysis tool to better discern your market. Understanding your competitors' strategies and how they are leveraging them to their advantage is key to marketing success, and analytics software can help you to do just that. With the right tools, you can be well on your way to improving your MRM process and, by extension, your broader marketing campaigns. One of the primary benefits of this type of software is that it gives users a holistic look at their marketing efforts so that, rather than simply viewing things through a single-focus lens, they can learn more about how different metrics affect one another and use this information to manage their resources more effectively.
Proof Analytics' MRM software offers a myriad of features and benefits, including a hierarchical structure that accounts for marketing plans, journeys, and more. With Proof, you get a real-time view of your campaigns and each of your customer journey touchpoints. This can allow you to better understand what's going well and where there are roadblocks. Proof's MRM software also enables seamless collaboration so that users can stay on the same page as the rest of their team. You can monitor your progress on budget and asset approvals and receive in-depth reporting, allowing you to continually track your campaign progress so that you can make changes to your workflow as needed.

"No other analytics software delivers the easy affordability, scalable accuracy, perpetual updates & intuitive ease of understanding that Proof gives analysts, marketers & business leaders. We see Proof as the missing piece."
LEO CARBONARA
Senior Director of Product Management Partner Ecosystem


"Proof MRM on Salesforce™ has completely changed the game for marketers."
DEBBIE MURPHY
CMO


"The value of data is only realized when you apply analytics to uncover the insights that improve your effectiveness. Proof is a gamechanger in this respect."
BILL SCHMARZO
DELL Chief Evangelist, Data & Analytics


"Proof has delivered a powerful suite of self-serve MRM and MMM analytics that enable full-scale campaign planning, budgeting, digital asset management, collaboration, compliance and approvals, and Marketing Mix Modeling — all on the Salesforce platform and all at a price that makes it impossible for marketing teams to not say Yes to."
Donovan Neale-May
Executive Director of the Chief Marketing Officer (CMO) Council and Business Performance Innovation Network


"Marketing consumes a lot of a company's cash. In B2B, it can take months to see a return. Marketers have a real responsibility to every other part of the business who also wanted that budget money; not just to make it count but to prove that they made it count."
JULIE BROWN
Global Director of Business Transformation

"For years, marketers and business leaders have struggled to work as #OneTeam. It's one of the longest-lasting feuds in the business world. Proof MRM on Salesforce solves this longstanding problem by delivering a best-in-class MRM platform native on Salesforce, coupled with accurate, easily understood Marketing Mix Modeling analytics."
Sangram Vajre
Best-selling author, B2B CMO, ABM Leader

"Rooted in more than a decade of award-winning work, Proof Analytics is a transformative software solution that proves the business impact of marketing and communications. Proof has been recognized by industry analysts, customers and business leaders for its innovation and technical excellence. Really well done."
Chris Talago
AWS director of communications, EMEA and APJ
"Proof Analytics combines rapid data integration, advanced pattern recognition, and automated analytics to help business and functional teams know what to invest in, how much to invest, and what the business impact is – even in long-cycle situations. Proof delivers real accountability and transparency while showing very clearly how marketing and communications are jet engines of growth."
Kelli Parsons
Global Chair, Corporate Affairs and Advisory, Hill & Knowlton / WPP
"Today's challenging market conditions mean that Accountability, Transparency and Proof of Impact have never been more important for marketing teams. Proof MRM on Salesforce is the only marketing resource management tool built natively on Lightning and available through the AppExchange, delivering full-power functionality plus fast set up, all at a price that fits comfortably into today's budget realities. What's more, Proof has integrated its award-winning, automated Marketing Mix Modeling analytics into the platform. Proof MRM on Salesforce is the crucial piece for modern marketing teams."
Cathy Lanning
Managing Director, Salesforce Industry Business Consulting