Proof + Salesforce bring you the MRM you've been asking for.
Proof + Salesforce bring you the Marketing Budget Software that gets you off spreadsheets.
Trusted to Manage + Optimize Billions in Marketing Spend
Listen to top marketers talk about why Proof is so important

Nick Robinson
Head of Demand Americas


Erica Brinker
Chief Commercial Officer


Julie Brown
SVP Global Change Management


Hanns Schempp
Head of B2B Marketing


Brent Diggins
Global Managing Partner, Performance & Intelligence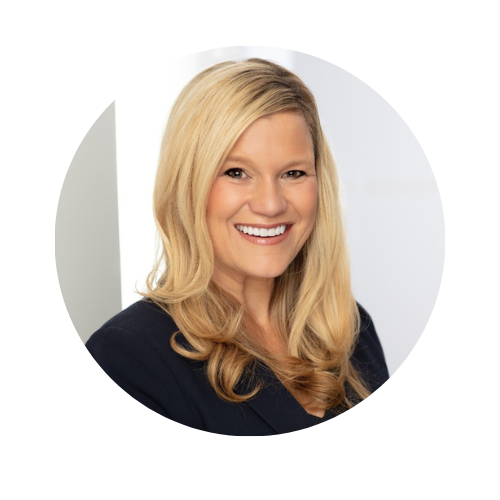 Reagan Tully
Chief Marketing Officer
Marketing Budget Software
5 min
At times of economic uncertainty or stagnancy, many companies quickly make changes to their budget to eliminate extraneous or non-critical spending. Recent trends seem to indicate that companies' marketing budget is one example of where this frugal budget curtailing can occur. Because of this, marketing budget software – especially marketing ROI software – has become even more important as it helps organizations optimize their marketing cost-effectiveness. With increasing operations costs, companies interested in their longevity will adapt to find more affordable ways to achieve their goals.
When budgets are tight, one of the first places to see cuts is the marketing budget – meaning your marketing team will likely be asked or expected to accomplish more with less. But even if your marketing budget percentage dips in order to mitigate revenue loss, there are still ways to adapt and even enhance your marketing strategies. This is where marketing budgeting software comes in.
The right software in capable hands saves your marketing team time and energy and allows them to reinvest that valuable time and energy into more efficient initiatives like coming up with a creative new advertising campaign, for instance, or optimizing the advertising campaigns you already have deployed.
If your company is looking to diversify or expand its marketing efforts beyond the scope of traditional marketing, then marketing budget software can work doubly effectively by helping your marketing team plan and organize each new initiative. You will be able to see precisely how much money is going towards which campaigns, and then you can make better-informed decisions in the future about what methods work for you and some initiatives that you might not try again. At the end of the day, you want to see your investments work as efficiently as possible, and marketing budget software can help you come closer to achieving your company's goals.
Importance of Marketing Budget
Marketing itself is a crucial component of any enterprise looking to grow and retain its customer or client base, but the importance of marketing budget management cannot be overlooked either. A marketing budget allows you to see exactly how much you're spending and what marketing initiatives might be working better than others. Again, this is where marketing budget software can be invaluable; with features like a marketing performance dashboard, a treasure trove of information is at your fingertips.
You know how important it is for an organization to stay on task and on schedule; the same is true for your company's marketing budget. Instead of trying to manage all your digital assets across a multitude of platforms, why not consider a single software solution package?
A quality marketing performance dashboard will display your marketing budget allocation by channel. This can enable you to view an in-depth analysis of how each dollar is being spent and whether or not your investments are meeting their goals. Such accessible information also means it can be less likely to go over budget; your team can quickly identify if a certain campaign or initiative isn't meeting expectations and reallocate their resources appropriately.
This can also be helpful for marketing teams that seem to be struggling to make headway in a transition to digital-only marketing, or a team trying to establish an authentic social media presence. Whatever obstacles you may be facing, marketing resource management software can help marketing enterprises function with more organization and greater efficiency.
Marketing Budget Allocation
A marketing performance measurement is necessary to determine an expense framework for the intended marketing campaigns. The allocation of advertising budget is generally determined by assessing the marketing performance measurement and assessing various initiatives' effectiveness. Whether your company works primarily with B2C applications, or if you focus exclusively on B2B – or even a combination of the two – you'll want to adjust your marketing budget allocation to adequately support your different frameworks.
A B2B marketing budget allocation, for instance, may dictate that more of your budget is spent on SEO, targeted content creation, and event sponsorship. With marketing budget software, you can keep track of every initiative in great detail and use that data to inform budget allocation for future marketing campaigns and initiatives. This can help streamline and optimize the process by reducing the possibilities for redundancies or misallocating funds or resources; your whole marketing team can see each piece of the puzzle and work as a unit to achieve your specific goals.
Similarly, marketing budgeting software could be beneficial for B2C applications as well. While their respective frameworks may have opposite approaches or marketing techniques, marketing budget allocation software can enable your company to make the most effective decisions to help achieve a better ROI.
Determining what works best for your company's expense framework will depend largely on your industry and the kinds of goals you have – whether long-term or short-term. If your marketing team is being asked to do more with less budget, for instance, you will want to optimize your processes in a way that can streamline projects and improve efficiency.
Additionally, the more marketing runs you undertake moving forward, the more information you will possess about stronger campaigns versus weaker or less-effective campaigns. Having quick access to a nexus of information as valuable as that could make the difference between a viral marketing hit and a campaign that falls short of goals and expectations.
Marketing Budget Allocation Model
As technology continues to improve, so do the numerous methods of marketing and advertising. Even experienced marketers must understand how to allocate marketing budgets across channels – from print or physical media like billboards or newsprint advertisements to digital marketing applications such as email marketing or promotions on social media. A solid marketing budget allocation model would dictate how to allocate budget for digital marketing, social media marketing, and traditional marketing. Such a model could even provide more specific information about single campaigns – what the cost is and what kind of ROI your team might be able to expect.
A marketing budget allocation example might include traditional marketing campaigns in addition to several digital marketing initiatives. Whether your company has a relatively small team with only a few ongoing projects at any one time, or if you're a sprawling enterprise trying to balance a dozen spinning plates, marketing budget allocation models can help you identify and understand even your most complex marketing initiatives.
For a digital marketing plan, a marketing budget allocation example could have a congruent percentage of spending across your company's top three social channels. Ultimately, however, the best plan will be one suited to your marketing team's strengths.
Marketing Budget Categories
Depending on the nature and goals of your business, your company's marketing budget categories may vary widely. Even if your enterprise's primary focus is in the realm of digital marketing, so many viable options mean that decisions must be made with regard to how to spend. Digital marketing budget planning might include plans for your approach to social, web, display advertising, and SEO, among numerous others.
Not only that, but it is imperative to understand the performance measures of each and what your company's capabilities are in certain channels. That way, you can focus more of your efforts and resources into channels that are working for you and either adapt your approach or divert your resources away from channels where you may be struggling.
When you are able to more effectively organize and optimize your budget categories, you can learn what approaches work versus what needs improvement. And improving your company's marketing efficiency can yield a multitude of benefits like improved brand recognition, customer base growth, and a greater general presence in the marketplace. Another key insight is that improving your marketing team's efficiency can be one of the best steps toward securing a budget increase – therefore yielding more wiggle room for improvement.
Marketing Budget Example
A simple marketing budget example would include information about the percentage of the budget spent across multiple different channels – as many as your team deems fit to deploy. For a digital-only marketing campaign, your team could assess a marketing budget allocation template in order to adjust the spending for social media promotions, or other web and SEO-related initiatives.
A marketing budget example for a company focused on digital-only outreach could include allotments for website marketing, email marketing, and pay-per-click advertising. Or, if your company is doing a social media campaign, you might allocate additional resources for boosting and promoting posts in order to improve engagement numbers. Whatever the specific details may be pertinent to your situation, it's important to have an organized and well-itemized approach.
The marketing budget is an important piece of any business's pie – a sound approach to marketing can yield numerous benefits like new customers or clients, improved brand perception, and increased revenue. It's important to make the most of your marketing budget, even if it is limited, to maximize the possible returns. Marketing expenses are more of an investment in the stability and longevity of the company, especially when the marketing budget is in the hands of a well-informed, well-prepared marketing team.

"No other analytics software delivers the easy affordability, scalable accuracy, perpetual updates & intuitive ease of understanding that Proof gives analysts, marketers & business leaders. We see Proof as the missing piece."
LEO CARBONARA
Senior Director of Product Management Partner Ecosystem


"Proof MRM on Salesforce™ has completely changed the game for marketers."
DEBBIE MURPHY
CMO


"The value of data is only realized when you apply analytics to uncover the insights that improve your effectiveness. Proof is a gamechanger in this respect."
BILL SCHMARZO
DELL Chief Evangelist, Data & Analytics


"Proof has delivered a powerful suite of self-serve MRM and MMM analytics that enable full-scale campaign planning, budgeting, digital asset management, collaboration, compliance and approvals, and Marketing Mix Modeling — all on the Salesforce platform and all at a price that makes it impossible for marketing teams to not say Yes to."
Donovan Neale-May
Executive Director of the Chief Marketing Officer (CMO) Council and Business Performance Innovation Network


"Marketing consumes a lot of a company's cash. In B2B, it can take months to see a return. Marketers have a real responsibility to every other part of the business who also wanted that budget money; not just to make it count but to prove that they made it count."
JULIE BROWN
Global Director of Business Transformation

"For years, marketers and business leaders have struggled to work as #OneTeam. It's one of the longest-lasting feuds in the business world. Proof MRM on Salesforce solves this longstanding problem by delivering a best-in-class MRM platform native on Salesforce, coupled with accurate, easily understood Marketing Mix Modeling analytics."
Sangram Vajre
Best-selling author, B2B CMO, ABM Leader

"Rooted in more than a decade of award-winning work, Proof Analytics is a transformative software solution that proves the business impact of marketing and communications. Proof has been recognized by industry analysts, customers and business leaders for its innovation and technical excellence. Really well done."
Chris Talago
AWS director of communications, EMEA and APJ
"Proof Analytics combines rapid data integration, advanced pattern recognition, and automated analytics to help business and functional teams know what to invest in, how much to invest, and what the business impact is – even in long-cycle situations. Proof delivers real accountability and transparency while showing very clearly how marketing and communications are jet engines of growth."
Kelli Parsons
Global Chair, Corporate Affairs and Advisory, Hill & Knowlton / WPP
"Today's challenging market conditions mean that Accountability, Transparency and Proof of Impact have never been more important for marketing teams. Proof MRM on Salesforce is the only marketing resource management tool built natively on Lightning and available through the AppExchange, delivering full-power functionality plus fast set up, all at a price that fits comfortably into today's budget realities. What's more, Proof has integrated its award-winning, automated Marketing Mix Modeling analytics into the platform. Proof MRM on Salesforce is the crucial piece for modern marketing teams."
Cathy Lanning
Managing Director, Salesforce Industry Business Consulting