Proof + Salesforce bring you the MRM you've been asking for.
Proof + Salesforce bring a Marketing Resource Management system that eliminates spreadsheets.
Trusted to Manage + Optimize Billions in Marketing Spend
Listen to top marketers talk about why Proof is so important

Nick Robinson
Head of Demand Americas


Erica Brinker
Chief Commercial Officer


Julie Brown
SVP Global Change Management


Hanns Schempp
Head of B2B Marketing


Brent Diggins
Global Managing Partner, Performance & Intelligence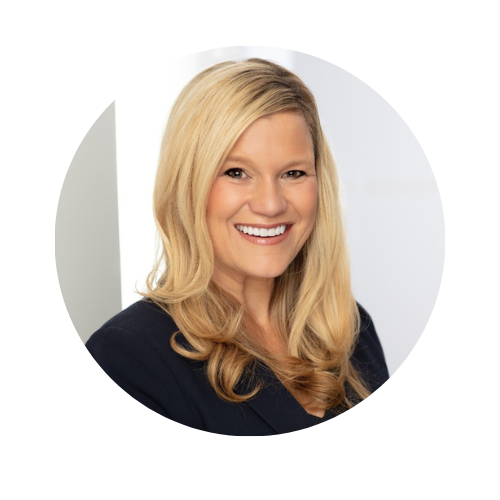 Reagan Tully
Chief Marketing Officer
Marketing Resource Management System
5 min
Marketing campaigns are complex and involve a lot of different moving parts. Marketing teams have their work cut out for them, keeping all these various elements organized. Marketers need to juggle everything from budgeting resources to managing assets and allocating tasks, to overseeing marketing events, collecting and analyzing marketing data, and more. Without an effective marketing resource management system, it can be nearly impossible for a marketing team to succeed — that's why many of the best marketing teams use marketing resource management software to help them plan and execute marketing campaigns more effectively.
Marketing campaigns of any size can be very complicated, and it's essential for a marketing team to have an efficient means of managing them. There are many kinds of marketing software solutions that help marketers by making it easier to manage marketing campaigns. For example, you can use marketing resource management (MRM) software to better plan, budget, and schedule marketing campaigns.
Proof MRM is a great example of a marketing resource management solution that marketing teams can implement to improve organization and unlock greater productivity. Using Proof's marketing resource management solution, marketers can improve efficiency, unify siloed processes and information, reduce marketing costs, and more. One of the best parts about Proof MRM, specifically, is that Proof is the only MRM built natively on Salesforce. This means Proof users are able to work directly in Salesforce instead of having to use spreadsheets for marketing resource management, which is not a very efficient method. Spreadsheets are usually not the best tool for marketing resource management because spreadsheets are difficult to keep up to date, which can easily lead to disorganized marketing campaigns.
Let's take a detailed look at marketing resource management software and the importance of having an effective marketing resource management system in place at your organization.
What Is Marketing Resource Management?
To begin with: what is marketing resource management? It can be difficult to define MRM. You can think of MRM as both a marketing principle and a category of software. According to the first MRM meaning, marketing resource management is the whole set of systems and processes your organization uses to manage marketing resources. However, "marketing resources" sounds like a somewhat broad term, so let's stop and establish a clearer "marketing resources" meaning.
Marketing resources are anything at all that goes into the planning and executing of marketing activities. They can take many more forms than we could list here, but some of the most common kinds of marketing resources are marketing budgets, computers or other devices used for marketing purposes, digital assets like branded marketing photos or videos, and marketing staff members themselves.
Marketing resource management software makes it easier to organize and track all these kinds of marketing resources and more. Some of the most successful marketing teams at all types of companies use digital marketing resource management tools to improve organization and manage marketing resources more effectively.
Just like any department or team, marketing departments constantly need to validate their actions to company leadership. Even though it would be nice to be able to pursue all your most creative marketing ideas with no worry for accountability, most marketing professionals can tell you that this is simply not the reality at most businesses. CEOs and CFOs usually want to know how each and every marketing initiative is going to influence sales numbers and how every marketing dollar spent is going to impact the business's bottom line.
Accountability is another area where marketing resource management software can be useful. When you're managing marketing resources using siloed spreadsheets, it can be challenging to keep CEOs and CFOs in the loop or even communicate well enough to secure their approval in the first place. By using MRM software, marketing teams can give C-suite executives unobstructed visibility into marketing campaign management so they're always up-to-date about the progress and organization-wide impacts.
Marketing Work Management
There are a wide variety of marketing resources that marketing teams need to keep organized in order to accomplish successful marketing campaigns. There are also many different types of tools marketers can use for managing marketing resources — and some are more effective than others. It can be very helpful to understand the distinction between different kinds of marketing software and what makes certain kinds of software so useful for managing marketing resources.
First of all, there is more than one kind of software marketers can implement to help improve marketing workflows. For example, some marketing teams use MMM software (marketing mix modeling software) to improve marketing analytics. However, this is a different type of software than MRM software (marketing resource management software). MRM software uses marketing automation to introduce a wide variety of benefits to an organization's marketing team that can make it easier to manage marketing resources. Here are a few examples of the benefits of marketing resource management software:
Efficiency
One of the most noticeable benefits of introducing marketing resource management software is that it can greatly improve efficiency. Many MRM solutions can use automation to improve marketing workflows and streamline the process of planning marketing campaigns. MRM software is especially useful for uniting siloed marketing information under one interface, creating a centrally visible and accessible source of truth that makes collaboration between departments easier.
Cost-effectiveness
Marketing resource management software lives up to its name — you can use it to manage every aspect of your marketing resources, including financial resources. Better resource management means a more streamlined budgeting process and a better view of how resources are being utilized within marketing campaigns. This can make it easier to ensure that every marketing dollar is going to good use. Traditional, spreadsheet-based marketing resource management strategies can leave room for inefficiencies that go unnoticed and contribute to unnecessary costs.
Transparency
Another one of the most valuable benefits of marketing resource management software is the extra transparency it introduces to the marketing resource management process. There are multiple ways that MRM software can improve transparency.
First and foremost, software tools for marketing resource management can make it easier for marketing team members to keep track of marketing resources throughout marketing campaigns. It can be very easy for digital marketing assets like photos, graphics, videos, logos, messaging, or any other kind of branded marketing materials to become lost or disorganized without an organized system for storing and sharing them. With MRM software, members of every team involved with a marketing campaign can easily access the most up-to-date digital assets in a central location.
Additionally, marketers can use the added visibility to share progress or validate impacts with company leadership. MRM software can unify the relevant channels of marketing information and greatly simplify the reporting process.
Marketing Resources And Capabilities
Businesses that don't use MRM marketing software still need ways of managing their marketing resources and capabilities. Traditionally, many businesses that don't use software for this purpose have used spreadsheets to manage marketing resources. Keeping track of marketing resources using spreadsheets can work some of the time, but there are also some major cons. One significant disadvantage is that spreadsheets can be very difficult to keep up to date. Marketing teams that use spreadsheets for MRM may find themselves juggling multiple out-of-date versions of spreadsheets, which can become confusing and slow down progress.
Fortunately, marketing teams can solve this problem by implementing the best marketing resource software. MRM software enables marketing teams to work in an environment that's live 24/7, which means materials are always automatically up to date. Using software can eliminate the need to manually keep a list of marketing resources in spreadsheets. Instead, MRM software can provide a way to ensure everyone working on a marketing project always has access to the most current versions of all the relevant assets.
Marketing Resources Examples
Marketing resource management software is an extremely versatile category of tool. Marketing teams at all different types of businesses might use MRM software in a variety of ways. Let's look at some examples of what you can do with marketing resource management software.
One way you can use MRM software is for planning marketing campaigns. Planning a successful marketing campaign requires an orchestrated effort from the whole marketing team. MRM software can help everyone stay on the same page while dealing with planning-related marketing resources example like budgeting and building new digital assets.
You can also continue to benefit from marketing resource management software even once a marketing campaign is in progress. It can become very difficult to track the progress of large, complex marketing campaigns on an ongoing basis. MRM software can streamline the process of managing campaigns. Successful campaigns are also often the result of collaboration between multiple departments — MRM software is for enabling smoother collaboration around marketing assets.
One great example of how the right marketing resource management software can improve a business's marketing processes is IWB (a Swiss provider of energy solutions) adopting Proof MRM. IWB needed a way to modernize its marketing resource management system, which previously revolved around spreadsheets. The company began implementing Salesforce as a way of automating and streamlining processes but quickly realized a better resource management solution for marketing was needed to fully utilize the capabilities that Salesforce offered.
Now IWB uses Proof MRM, which not only enables IWB to streamline many aspects of marketing resource management — including budgeting, planning, reporting, compliance, and more — but also runs natively on Salesforce, meaning no additional integration is required. In tough economic times, companies often need to do everything they possibly can to stay lean and make the most of their marketing budgets. Using Proof MRM to streamline marketing resource management can make it easier for companies to cut costs by managing marketing resources more efficiently.

"No other analytics software delivers the easy affordability, scalable accuracy, perpetual updates & intuitive ease of understanding that Proof gives analysts, marketers & business leaders. We see Proof as the missing piece."
LEO CARBONARA
Senior Director of Product Management Partner Ecosystem


"Proof MRM on Salesforce™ has completely changed the game for marketers."
DEBBIE MURPHY
CMO


"The value of data is only realized when you apply analytics to uncover the insights that improve your effectiveness. Proof is a gamechanger in this respect."
BILL SCHMARZO
DELL Chief Evangelist, Data & Analytics


"Proof has delivered a powerful suite of self-serve MRM and MMM analytics that enable full-scale campaign planning, budgeting, digital asset management, collaboration, compliance and approvals, and Marketing Mix Modeling — all on the Salesforce platform and all at a price that makes it impossible for marketing teams to not say Yes to."
Donovan Neale-May
Executive Director of the Chief Marketing Officer (CMO) Council and Business Performance Innovation Network


"Marketing consumes a lot of a company's cash. In B2B, it can take months to see a return. Marketers have a real responsibility to every other part of the business who also wanted that budget money; not just to make it count but to prove that they made it count."
JULIE BROWN
Global Director of Business Transformation

"For years, marketers and business leaders have struggled to work as #OneTeam. It's one of the longest-lasting feuds in the business world. Proof MRM on Salesforce solves this longstanding problem by delivering a best-in-class MRM platform native on Salesforce, coupled with accurate, easily understood Marketing Mix Modeling analytics."
Sangram Vajre
Best-selling author, B2B CMO, ABM Leader

"Rooted in more than a decade of award-winning work, Proof Analytics is a transformative software solution that proves the business impact of marketing and communications. Proof has been recognized by industry analysts, customers and business leaders for its innovation and technical excellence. Really well done."
Chris Talago
AWS director of communications, EMEA and APJ
"Proof Analytics combines rapid data integration, advanced pattern recognition, and automated analytics to help business and functional teams know what to invest in, how much to invest, and what the business impact is – even in long-cycle situations. Proof delivers real accountability and transparency while showing very clearly how marketing and communications are jet engines of growth."
Kelli Parsons
Global Chair, Corporate Affairs and Advisory, Hill & Knowlton / WPP
"Today's challenging market conditions mean that Accountability, Transparency and Proof of Impact have never been more important for marketing teams. Proof MRM on Salesforce is the only marketing resource management tool built natively on Lightning and available through the AppExchange, delivering full-power functionality plus fast set up, all at a price that fits comfortably into today's budget realities. What's more, Proof has integrated its award-winning, automated Marketing Mix Modeling analytics into the platform. Proof MRM on Salesforce is the crucial piece for modern marketing teams."
Cathy Lanning
Managing Director, Salesforce Industry Business Consulting