Proof + Salesforce bring you Salesforce Marketing Tools that get you off spreadsheets.
Trusted to Manage + Optimize Billions in Marketing Spend
Listen to top marketers talk about why Proof is so important

Nick Robinson
Head of Demand Americas


Erica Brinker
Chief Commercial Officer


Julie Brown
SVP Global Change Management


Hanns Schempp
Head of B2B Marketing


Brent Diggins
Global Managing Partner, Performance & Intelligence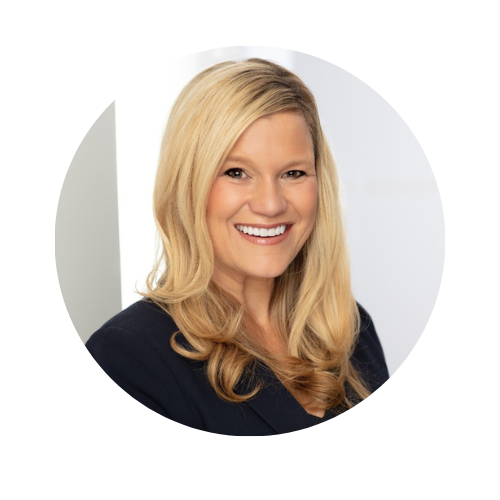 Reagan Tully
Chief Marketing Officer
Salesforce Marketing Tools
5 min
Sales and marketing success at most organizations depends on a wide array of solutions and products. Salesforce marketing tools comprise a broad suite of tools that offer all the software solutions you might need to better engage and serve your customers. You can easily manage personalization, engagement, intelligence, customer loyalty, and more with Salesforce's comprehensive set of marketing solutions.
You can gain quite a few valuable advantages using the marketing tools you can access through Salesforce. There are tools for just about any marketing activity. You can find analytics tools to help you make better use of the data you collect. You can also find personalization tools to customize sales and marketing interactions with automation. Engagement tools also help improve customer experiences across various marketing channels, and loyalty management tools to help you align your customer loyalty program with marketing initiatives.
Many of Salesforce's integrated marketing tools utilize automation to streamline repetitive, everyday tasks. Automating these rote tasks can help reduce manual processes at your organization, freeing up valuable resources for you to funnel elsewhere. Ultimately, Salesforce marketing automation can improve your marketing team's workflows by making them more agile and efficient. It can also improve collaboration between your sales team and your marketing team.
Salesforce automation applies to many different kinds of software tools. Salesforce marketing automation is just one type of automation that refers to automated integrations related specifically to marketing. Proof MRM for Salesforce™ is a great example of Salesforce marketing automation. Proof MRM is a marketing resource management tool that enables companies to automate resource management, budgeting, and scheduling throughout entire marketing campaigns.
Digital Marketing Automation
Marketing automation is a fairly broad term. There are multiple kinds of marketing automation within this category. This leads some people to wonder "what is marketing automation?" In CRM marketplaces like the Salesforce Marketing Cloud, you can find various marketing tools to serve different marketing actions. Many of these tools involve automating certain sales or marketing tasks within your organization. These tools can be broken down into smaller groups based on what kind of marketing actions they help your team accomplish. For example, digital marketing automation is one subset of marketing automation.
Digital marketing automation is a kind of marketing automation that aids marketing campaigns carried out through digital channels like email, social media, and display ads. A marketing automation CRM like Salesforce is perfect for powering digital marketing campaigns. With Salesforce, you can be certain your customer database is continually up-to-date — enabling you to reach the widest audience possible with your digital marketing efforts.
It's important to use digital marketing automation tools that are compatible with all the marketing channels your organization uses. You probably have multiple methods of communicating your marketing messages to your customers, like social media or even email. Despite talk that email is an outdated form of communication, the truth is that it remains one of the most effective marketing channels. Salesforce Email Automation makes it easier than ever to segment customers and targets each segment with personalized email marketing content. You and the marketing team can stay organized by managing email campaigns from a single automated tool.
Centralizing your marketing management is vital to improving efficiency and achieving better marketing results. When you have a marketing strategy that involves outreach through multiple channels, not just email, you need a way to unify your customer data and manage marketing actions in tandem. Salesforce integrations like Proof MMM provide a central hub you can use to analyze data from all your digital marketing channels and eliminate the need to manually gather data from multiple sources.
MRM Software For Salesforce
One specific kind of marketing tool that integrates with Salesforce is an MRM, also known as a marketing resource management tool. MRM software for Salesforce like Proof MRM takes advantage of Salesforce's native capabilities to help you improve your organization's marketing resource management. It does this by unifying various Salesforce tools into a comprehensive solution that enables you to successfully create, manage, execute, and analyze marketing campaigns.
Many MRM solutions are capable of integrating with Salesforce. If you use Salesforce to manage your customer data, Salesforce interoperability is a critical MRM feature to consider. However, an MRM that's native to Salesforce is even better than an integrated MRM because a native MRM can leverage Salesforce's native capabilities. Salesforce CRM and Proof MRM work together seamlessly to ensure your customer data is always current, accurate, and available. You can view and analyze your data from one convenient location and use it to inform marketing initiatives.
Proof MRM is a native MRM solution for Salesforce that eliminates the need to move data from your CRM system to your MRM system. Using a solution like Proof MRM for Salesforce can help marketers run campaigns more effectively and efficiently which leads to improvements in your campaigns' outcomes.
Here are a few examples of what you can do with Proof MRM on Salesforce:
Gain real-time visibility into planning, customer journey touchpoints, and marketing activities for all your digital marketing campaigns.
Streamline your marketing workflow and enable easier collaboration using native Salesforce functionality.
Track budget progress, record asset approvals, and compare your budgeted marketing costs to your actual costs.
Visualize campaign progress by leveraging Salesforce's standard Kanban view for reporting.
As a native MRM for Salesforce, Proof MRM is uniquely equipped to offer your organization these benefits and more. A native MRM that utilizes Salesforce's native capabilities is one of the best tools for improving marketing resource management.
Marketing Mix Modeling Software For Salesforce
As you probably remember, there are multiple kinds of marketing tools for Salesforce. Besides marketing resource management tools like Proof MRM, there is also marketing mix modeling software. An example of marketing mix modeling software is Proof MMM. Proof MRM solution incorporates a capability, the Key Insights Dashboard, that provides native Salesforce visibility into Proof MMM.
But how exactly does MMM software differ from MRM software? Though they have similar sounding names and both are natively compatible with Salesforce, these two tools serve different purposes. Marketing mix modeling software analyzes the customer data stored in your Salesforce CRM and uses it to develop predictive models. These predictive models can indicate the best ways to optimize marketing spending across all the different channels your organization uses. This helps members of your marketing team make informed decisions about which areas of your marketing strategy to prioritize. The predictive models developed by MMM software are based on proven mathematics and thus typically very accurate.
Proof MRM, Proof MMM, and Salesforce all work together seamlessly. For instance, Proof MRM gives you access to a key insights dashboard that provides native Salesforce visibility into Proof MMM. This visibility is critical for breaking down past marketing activities and evaluating why they were or were not successful. At the same time, MMM software like Proof MMM can help you visualize future marketing performance with predictive models.
The benefits of MMM software extend to many different applications. For example, B2B companies can save scarce resources by using Proof MMM to develop marketing models directly within Salesforce. B2B marketing models can require significant time and expertise to produce manually, but those resources can be conserved by using automated MMM software in Salesforce.
Hubspot vs Salesforce
For years, marketers have asked: "which is better — Hubspot or Salesforce?" The Hubspot vs Salesforce debate can't really be solved objectively because the answer depends heavily on your organization's specific CRM needs. The only way to be sure you're making the right choice is to do plenty of research regarding which tool better meets your business's requirements and the requirements of your marketing strategy.
As two of the most highly-regarded CRMs available, Hubspot and Salesforce are commonly compared. Some business experts have spent considerable time researching the differences between the two and how you should decide between them. For example, a recent Forbes article compares Hubspot and Salesforce based on several criteria such as price, capabilities, and user-friendliness.
The article's verdict is that both CRMs have different advantages and disadvantages, making each one right for some businesses and wrong for others. Here are some of the pros and cons of each CRM the article highlights:
Salesforce
The benefits of Salesforce include access to a robust feature suite that can meet the marketing needs of large and complex organizations. It offers excellent solutions for managing sales leads, customer management (CRM), analyzing data, and helping large marketing teams collaborate. However, its more advanced features can have a bit of a steep learning curve and may be more than a small business needs. Additionally, while Salesforce pricing is very flexible, you will pay a little bit more for the exceptionally expansive capabilities.
Hubspot
Hubspot is a CRM option that's perfect for small businesses or startups that need a cost-effective CRM with fundamental features. Businesses with more extensive sales and marketing needs can purchase upgrades, making Hubspot a viable choice for larger companies. Still, it doesn't offer quite the same range of features that Salesforce does. A major advantage of Hubspot, however, is its intuitive nature. This is really helpful for small and medium size businesses.

"No other analytics software delivers the easy affordability, scalable accuracy, perpetual updates & intuitive ease of understanding that Proof gives analysts, marketers & business leaders. We see Proof as the missing piece."
LEO CARBONARA
Senior Director of Product Management Partner Ecosystem


"Proof MRM on Salesforce™ has completely changed the game for marketers."
DEBBIE MURPHY
CMO


"The value of data is only realized when you apply analytics to uncover the insights that improve your effectiveness. Proof is a gamechanger in this respect."
BILL SCHMARZO
DELL Chief Evangelist, Data & Analytics


"Proof has delivered a powerful suite of self-serve MRM and MMM analytics that enable full-scale campaign planning, budgeting, digital asset management, collaboration, compliance and approvals, and Marketing Mix Modeling — all on the Salesforce platform and all at a price that makes it impossible for marketing teams to not say Yes to."
Donovan Neale-May
Executive Director of the Chief Marketing Officer (CMO) Council and Business Performance Innovation Network


"Marketing consumes a lot of a company's cash. In B2B, it can take months to see a return. Marketers have a real responsibility to every other part of the business who also wanted that budget money; not just to make it count but to prove that they made it count."
JULIE BROWN
Global Director of Business Transformation

"For years, marketers and business leaders have struggled to work as #OneTeam. It's one of the longest-lasting feuds in the business world. Proof MRM on Salesforce solves this longstanding problem by delivering a best-in-class MRM platform native on Salesforce, coupled with accurate, easily understood Marketing Mix Modeling analytics."
Sangram Vajre
Best-selling author, B2B CMO, ABM Leader

"Rooted in more than a decade of award-winning work, Proof Analytics is a transformative software solution that proves the business impact of marketing and communications. Proof has been recognized by industry analysts, customers and business leaders for its innovation and technical excellence. Really well done."
Chris Talago
AWS director of communications, EMEA and APJ
"Proof Analytics combines rapid data integration, advanced pattern recognition, and automated analytics to help business and functional teams know what to invest in, how much to invest, and what the business impact is – even in long-cycle situations. Proof delivers real accountability and transparency while showing very clearly how marketing and communications are jet engines of growth."
Kelli Parsons
Global Chair, Corporate Affairs and Advisory, Hill & Knowlton / WPP
"Today's challenging market conditions mean that Accountability, Transparency and Proof of Impact have never been more important for marketing teams. Proof MRM on Salesforce is the only marketing resource management tool built natively on Lightning and available through the AppExchange, delivering full-power functionality plus fast set up, all at a price that fits comfortably into today's budget realities. What's more, Proof has integrated its award-winning, automated Marketing Mix Modeling analytics into the platform. Proof MRM on Salesforce is the crucial piece for modern marketing teams."
Cathy Lanning
Managing Director, Salesforce Industry Business Consulting