Proof + Salesforce bring you the MRM you've been asking for.
Proof + Salesforce bring Marketing Resource Management software that eliminates spreadsheets.
Trusted to Manage + Optimize Billions in Marketing Spend
Listen to top marketers talk about why Proof is so important

Nick Robinson
Head of Demand Americas


Erica Brinker
Chief Commercial Officer


Julie Brown
SVP Global Change Management


Hanns Schempp
Head of B2B Marketing


Brent Diggins
Global Managing Partner, Performance & Intelligence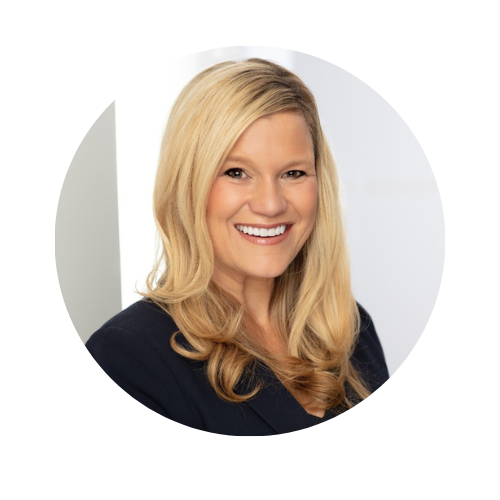 Reagan Tully
Chief Marketing Officer
Marketing Resource Management
5 min
Marketing resource management MRM addresses the complex operational burden placed on organizations with multi-channel marketing environments. Marketing teams today face a demand for producing vast amounts of quality content in a short period. In addition to creating content, marketing teams must manage the content, optimize it for search engine results and deliver it to their audiences across multiple channels. A marketing resources management solution helps marketing teams accomplish all that is required of them by taking content creation and workflows and placing them on a shared platform.
Unlike other SaaS products, a marketing resources product specifically aims to help anyone involved in any step of a marketing campaign. The teams and individuals responsible for planning, creating, executing, and optimizing a campaign or project will benefit from improved efficiency, increased productivity, and team collaboration and accountability MRM solutions bring to the table.
Marketing teams use MRM software for:
Full-scale campaign planning
Budgeting
Digital asset management
Collaboration
Compliance
Approvals
A software solution designed to help business leaders and marketing teams work together using data-driven insights through a transparent workflow process that benefits the entire team.
MRM software helps teams create clarity surrounding the use of assets, time, and budget. This aids in maximizing resources through digital asset management, time tracking, and budgeting tools. Asset management is challenging when creating excessive amounts of content across multiple channels. Time wasted finding assets to re-use when creating new content is eliminated with efficient asset management. Asset management also includes evaluating the performance of each asset. Marketing is more complicated than it was even in recent years. Technology evolution and an ever-changing digital marketplace create a challenging, competitive environment for marketing teams.
How to Find the Best MRM Tools
A marketing resource includes any asset usable for marketing efforts. These may include physical materials, blog posts, website copy, and branded or digital assets. Most companies have many different marketing resources to use across multiple channels. A company's marketing resources are any assets that feature its unique branding, voice, visuals, or imagery.
MRM software is one of the best marketing resources designed to help marketing teams streamline their efforts to create intelligent marketing campaigns.
Marketing Resource Management tools simplify processes such as:
Budgeting
Planning
Creating new brand assets
project management
digital analytics
content workflows
Content management, including multi-channel marketing campaigns
Campaign progress and impact monitoring
Collaboration
Brand management
You can use MRM software solutions in a way that suits you, tailored to best meet your company's marketing objectives.
When searching for a solution for your business, it is essential to understand what MRM tools to look for because not all MRM software solutions are identical. An effective MRM solution offers a variety of features and capabilities, including:
Strategic Planning
Calendar Function
Financial management
Budgeting tools
Creative Production
Timesheets and Billing
Project management
Digital Asset Management
Analytics
Secure cloud-based storage
Integrated marketing software
Portal Access, an all-in-one centralized platform
Templates for brand management of your marketing assets
The best MRM tools help improve your return on marketing investment by generating comprehensive reports to understand better what marketing strategies are working and which ones need reevaluation. MRM solutions can also help reduce overall costs in many areas of operation. For example, the distribution of tasks between multiple offices and regions is effective using an MRM solution. Streamlining pre-set campaigns and task templates brings your marketing team cohesively, resulting in money saved due to increased efficiency. Using data analytics to compare production costs with the campaign results will allow you to see how best to use your marketing budget in the future.
An integral part of the marketing workflow involves approvals. Many marketing teams consider the approval process the main reason workflow slows or stops. An MRM tool helps streamline approval processes. Teams can save entire days by speeding up the approval process by using centralized locations to access assets and manage approval rounds and corrections. MRM tools can also have functions that help prioritize tasks using traffic rules and stages. These time-saving features can make a huge difference when rolling out critical marketing campaigns.
Evaluating MRM Software
After understanding what MRM tools offer marketing teams, the next step is evaluating different MRM software solutions. First, cloud-based marketing resource management software is the best option. There are still on-premise software solutions available. However, cloud-based software will feature the collaborative functionality companies need today.
As you search for the best marketing resource management software solution for your company, establish a set of criteria to help you narrow down your choices. Criteria for evaluating MRM software may include:
User Interface: Is it clean and simple? Is it user-friendly? Is it intuitive? Does it have consistency?
Usability: Is it easy to learn? Does the software company provide adequate tech support and ongoing education?
Integrations: Will the software easily connect with other tools? Does it have any pre-built integrations?
Features and Functionality:

Look for flexible storage capacity.
Does the software offer advanced search & filter?
Will the software allow creative approvals & review?

Cost vs. Value analysis: Is the pricing appropriate for the capabilities, features, and use case? Does the software company offer clear, transparent, flexible pricing?
Software companies are developing new marketing resource software all the time. Marketing managers have many choices that may seem similar at first glance. First, it is necessary to have a structured decision-making process. The criteria mentioned above are an excellent starting point for developing criteria to evaluate MRM software. Defining requirements in the following four primary areas of MRM functionality will help you narrow down the choices further. Define requirements in the areas of planning and budgeting, project management, asset management, and communications. Other factors to consider are build vs. buy. For example, if a software solution meets your needs, buying one can be less time-consuming, less stressful, and more cost-effective in the long run. Especially with fast-evolving technology, purchasing a software solution makes it easier to adapt to a changing environment.
How to Use MRM for Marketing
Multi-channel, fast-paced marketing campaigns result in the creation of excessive amounts of digital assets daily. One of the critical functions of marketing resource management software is to help marketing teams manage digital assets. In addition to various other helpful functions, using MRM in marketing will increase productivity and decrease employee stress. In addition, implementing MRM marketing software will provide your team with centralized digital asset management. Other features of MRM software include a marketing-first approach and the capability to support deep integrations.
Marketing resource management means managing all your company's resources that can be used for marketing. Marketing resource management software is a cloud-based software solution that helps with MRM. A marketing team will use your MRM system for integrated digital asset management. A huge time saver for a marketing team because the MRM system can store individual pieces of content used in content creation in one centralized location. Typically individual content pieces like blog posts, graphics, logos, images, or other brand-specific items are stored on personal hard drives or in-house servers.
With MRM software, they are stored in a cloud-based platform in a central location where the entire team can access what they need when they need it. In addition to a centralized location to access your digital assets. When your team uses an asset in a marketing campaign, MRM software can track and measure engagement for that specific asset across multi-channel platforms. Efficient with the potential to increase your return on marketing investment. Fast data analysis lets you see what is working and what isn't, allowing you to make well-informed decisions and expedite changes.
Because MRM software is a marketing-first software solution, it is a marketing-specific tool that ties everything together to ease the stress and strain on your marketing team. MRM for marketing allows your team to plan content in editorial content calendars. Plan a campaign using the content and initiate the campaign with execution tools. Customizable tasks and workflows help everyone stay accountable and meet deadlines. Data analysis helps marketing managers and teams decide what changes need to be made and see the fruits of their labor when a campaign provides big results.
Marketing Modeling Mix Software
Marketing mix modeling MMM is a statistical way of breaking down aggregate data to differentiate between contributions from marketing methods and promotional activities and other uncontrollable factors that drive success. Using the data breakdown helps determine the effectiveness of marketing campaigns. Where marketing used to be considered a form of art and partly luck, data collection and analysis have shifted our thinking about marketing to a more scientific approach. This shift in mindset and method has been fast and furious, often overwhelming marketing teams. New technologies, complicated algorithms, and statistical applications are non-stop and challenging to keep up with, partly because they are so vast and somewhat because they are constantly changing.
The four p's of the marketing mix are product, price, place, and promotion and they make up the market modeling mix. Marketing mix modeling attempts to determine how much success each factor generated and then forecast future success through intelligent changes and optimizing the marketing mix. Using this method for data analysis sounds very complex. However, marketing modeling mix software can help you apply the process relatively simply and quickly.
Implementing a cloud-based MMM software solution helps you understand the data you receive. Time is a valuable resource in today's fast-paced marketing environment. Proof analytics offers an MMM software option offering features that provide rapid, actionable insights into your marketing mix.

"No other analytics software delivers the easy affordability, scalable accuracy, perpetual updates & intuitive ease of understanding that Proof gives analysts, marketers & business leaders. We see Proof as the missing piece."
LEO CARBONARA
Senior Director of Product Management Partner Ecosystem


"Proof MRM on Salesforce™ has completely changed the game for marketers."
DEBBIE MURPHY
CMO


"The value of data is only realized when you apply analytics to uncover the insights that improve your effectiveness. Proof is a gamechanger in this respect."
BILL SCHMARZO
DELL Chief Evangelist, Data & Analytics


"Proof has delivered a powerful suite of self-serve MRM and MMM analytics that enable full-scale campaign planning, budgeting, digital asset management, collaboration, compliance and approvals, and Marketing Mix Modeling — all on the Salesforce platform and all at a price that makes it impossible for marketing teams to not say Yes to."
Donovan Neale-May
Executive Director of the Chief Marketing Officer (CMO) Council and Business Performance Innovation Network


"Marketing consumes a lot of a company's cash. In B2B, it can take months to see a return. Marketers have a real responsibility to every other part of the business who also wanted that budget money; not just to make it count but to prove that they made it count."
JULIE BROWN
Global Director of Business Transformation

"For years, marketers and business leaders have struggled to work as #OneTeam. It's one of the longest-lasting feuds in the business world. Proof MRM on Salesforce solves this longstanding problem by delivering a best-in-class MRM platform native on Salesforce, coupled with accurate, easily understood Marketing Mix Modeling analytics."
Sangram Vajre
Best-selling author, B2B CMO, ABM Leader

"Rooted in more than a decade of award-winning work, Proof Analytics is a transformative software solution that proves the business impact of marketing and communications. Proof has been recognized by industry analysts, customers and business leaders for its innovation and technical excellence. Really well done."
Chris Talago
AWS director of communications, EMEA and APJ
"Proof Analytics combines rapid data integration, advanced pattern recognition, and automated analytics to help business and functional teams know what to invest in, how much to invest, and what the business impact is – even in long-cycle situations. Proof delivers real accountability and transparency while showing very clearly how marketing and communications are jet engines of growth."
Kelli Parsons
Global Chair, Corporate Affairs and Advisory, Hill & Knowlton / WPP
"Today's challenging market conditions mean that Accountability, Transparency and Proof of Impact have never been more important for marketing teams. Proof MRM on Salesforce is the only marketing resource management tool built natively on Lightning and available through the AppExchange, delivering full-power functionality plus fast set up, all at a price that fits comfortably into today's budget realities. What's more, Proof has integrated its award-winning, automated Marketing Mix Modeling analytics into the platform. Proof MRM on Salesforce is the crucial piece for modern marketing teams."
Cathy Lanning
Managing Director, Salesforce Industry Business Consulting