Proof + Salesforce bring you the Marketing ROI Software you've been asking for.
Trusted to Manage + Optimize Billions in Marketing Spend
Listen to top marketers talk about why Proof is so important

Nick Robinson
Head of Demand Americas


Erica Brinker
Chief Commercial Officer


Julie Brown
SVP Global Change Management


Hanns Schempp
Head of B2B Marketing


Brent Diggins
Global Managing Partner, Performance & Intelligence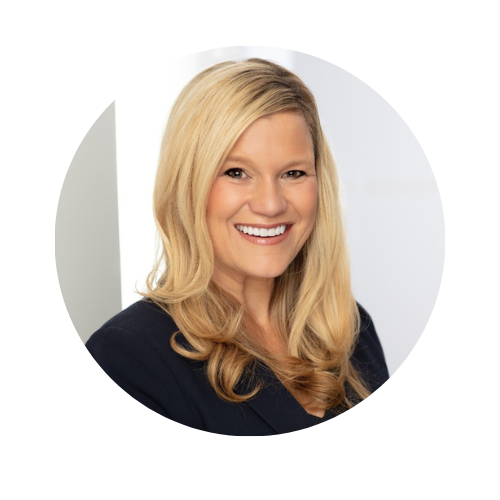 Reagan Tully
Chief Marketing Officer
Marketing ROI Software
5 min
In business, the most important question you need to ask before, during, and after making a decision is: am I getting what I paid for? The answer to this question can be called the definition of ROI (Return on Investment). Often, but not always, this is a method of measuring the financial profitability of an investment decision, such as a marketing campaign. Under the same example, however, the ROI, or the effectiveness, of a marketing campaign may be seen as an uptick in clicks or conversions rather than profit in the form of a dollar amount. Due to the varied nature of marketing techniques and tools, it can be challenging for marketers to measure the ROI of their campaigns. The solution to this problem is to utilize marketing ROI software.
Among the ROI tools that exist for marketers are software solutions that are designed to organize, track, and communicate the metrics that prove the effectiveness of marketing campaigns. This kind of software brings all of the data and metrics that marketers use into one centralized platform. Without this, marketers that are running campaigns on multiple channels would need to access the metrics for each platform and manually collect the data into a spreadsheet to get a complete picture of the status of all the current campaigns.
Marketing software comes in many forms, and each possesses unique features. For instance, a marketing analytics software solution would only be able to outline the performance metrics of marketing campaigns, while an MRM or MMM software could do this and far more. Any software for measuring the ROI of a marketing campaign must show more than just raw data. For the software to be worthwhile, it must also visualize the analytics in an understandable way so that marketers can quickly grasp whether or not a campaign is working at peak performance. Proof Analytics offers businesses both MRM and MMM software solutions that can make measuring the ROI of marketing campaigns an accurate and straightforward process.
What Is ROI In Marketing?
Before deciding to purchase a software solution, it can be beneficial to understand the tool's role in the business. In the case of marketing ROI software, it replaces the manual role of collecting marketing ROI data and manually analyzing it with a platform that does this automatically. What is ROI in marketing? Simply put, it is the data that demonstrates whether a marketing campaign is successful or not. Unlike the ROI for a conventional investment, for instance, house flipping, which is measured in dollars, marketing ROI is more often a measure of the increase in brand awareness, leads, conversions, and the like.
Another question that marketers may ask, especially with over half of all marketing occurring in the digital space, is: what is ROI in digital marketing? The answer is nearly the same as for the first question. The only real difference between the ROI of all marketing and the ROI of digital marketing is that the latter only measures the ROI of digital campaigns. The method of calculation for both is the same. The results must be divided by your total investment, whether measuring the ROI of all marketing campaigns or just digital ones. Proof MRM and Proof MMM are two software solutions that you can use to help you measure ROI and analyze it.
How To Track ROI In Marketing
The best way to know how to calculate ROI in the marketing field is to look at an ROI example. A simple example will reveal a metric that can be used to judge the effectiveness of a campaign. For instance, a specific marketing ROI might be expressed as the cost per lead generated from a campaign. To know how to track ROI in marketing, you can perform a simple calculation such as the example that follows.
Assume Company A spent $2,000 on a marketing campaign aimed at generating leads via social media. A few months later, Company A found that 6,000 new leads were generated after the campaign was launched. Company A's marketers know how to track ROI on social media, and they divide the new leads by the cost of the campaign and get the figure of 3 new leads per dollar spent. This is a highly simplistic way to calculate the ROI of a campaign, which is why it is only for illustration purposes. Real-world calculations are more complex and should be done on a platform designed for the purpose, such as Proof MRM or Proof MMM.
The next question is: what is a good ROI for a campaign? The answer is that it will depend on the purpose of the campaign as well as a comparison based on previous campaigns. The best ROI metrics are based on reliable, consistent data for specific performance factors, such as lead generation or conversion rates. This data can be compared against previous campaigns to ensure you are getting at least what you expected to get out of the campaign, and preferably more.
Marketing ROI Calculator
One way to calculate ROI is to use a marketing ROI calculator. This tool is designed to reveal the return on investment for the total of a business's marketing spend. More than that, it can help you know which campaigns are performing better than others so that you can optimize your marketing budget. Unlike the above simple calculation, a marketing ROI calculator must take into account all of the variables of marketing costs and compare the total to the desired return, which could be financial or not. If the desired outcome of the marketing campaign is a percentage of sales, then the cost should be measured against the total net profit.
On the other hand, if the goal is to generate leads, then the cost should be weighed against the total number of leads that were generated throughout the campaign's run. With many factors involved, a marketing ROI calculator is a complex tool. Excel spreadsheets with formulas are a practical and sometimes free-to-use option, but a more robust software solution such as those offered by Proof Analytics would be better for the needs of businesses.
Marketing Operations Software
While marketing ROI software can help understand each campaign's effectiveness, when used on its own, it does not help marketers boost those metrics. To optimize your marketing campaigns, you can utilize a marketing operations software solution, otherwise known as an MRM platform. This kind of software is designed to give a marketing plan structure by organizing each element that goes into a campaign onto one platform for ease of analysis. Proof MRM, in conjunction with Salesforce, helps with planning, managing, and executing marketing campaigns.
While an MRM platform helps with managing the efforts of marketing teams, the best way to optimize new campaigns is with predictive analysis. A marketing campaign planning software like Proof MMM can help with this. Proof MMM can be used to develop predictive forecasts, build analytical models, and perform what-if analyses for future campaigns. For the best marketing plan software, businesses can use Proof MRM for in-depth, current analysis and Proof MMM for future decision making. When using both platforms, marketers can optimize their current and future marketing ROI.
ROI Tracking Software
A simple way to track the ROI of a marketing campaign is to use an ROI tracking template. Many of these templates are Excel spreadsheets that have been created to make it easier for marketers to input the correct data and keep track of the amount spent on marketing campaigns for comparison against the net profit. Because it is easy to edit spreadsheets, marketers can add and subtract data continuously with these templates. The trouble is that these templates still require a large number of hours and manual effort to correctly input the data and create the formulas that will reveal the ROI. Additionally, as a tracking tool, whenever changes are made, the template spreadsheet must be manually updated to reflect the changes.
Alternatively, an ROI tracking software could be used that essentially automates the process. Proof MRM on Salesforce is a platform that does not require the use of templates for managing marketing activities. Instead, marketers can use it to automatically track the progress of marketing campaigns. Proof MRM also helps with the calculation of the ROI for individual marketing campaigns. All the campaign costs can be estimated, budgeted, and tracked within Proof MRM and then fed into an ROI solution.
Marketing ROI Benchmarks
One way to measure whether the ROI of a marketing campaign is good or not is to compare it against marketing ROI benchmarks. These benchmarks are concrete numbers or goals for performance that demonstrate the desired return on investment for a campaign. Essentially, these benchmarks are specific objectives that marketers are aiming to achieve with a campaign. At the end of the campaign, you can compare the ROI to the target and determine if it was successful or not. Marketing ROI benchmarks will vary depending on the specific goals of each campaign. Marketing ROI examples for benchmarks can include a particular number of new sales, leads, conversions, clicks, and more. Whatever the goal, marketers need to keep track of the ROI for their efforts. One of the best ways to do this is with marketing ROI software like Proof MRM and Proof MMM. With all of your marketing data in one place, you can focus on planning and optimizing your marketing campaigns so that your company can grow.

"No other analytics software delivers the easy affordability, scalable accuracy, perpetual updates & intuitive ease of understanding that Proof gives analysts, marketers & business leaders. We see Proof as the missing piece."
LEO CARBONARA
Senior Director of Product Management Partner Ecosystem


"Proof MRM on Salesforce™ has completely changed the game for marketers."
DEBBIE MURPHY
CMO


"The value of data is only realized when you apply analytics to uncover the insights that improve your effectiveness. Proof is a gamechanger in this respect."
BILL SCHMARZO
DELL Chief Evangelist, Data & Analytics


"Proof has delivered a powerful suite of self-serve MRM and MMM analytics that enable full-scale campaign planning, budgeting, digital asset management, collaboration, compliance and approvals, and Marketing Mix Modeling — all on the Salesforce platform and all at a price that makes it impossible for marketing teams to not say Yes to."
Donovan Neale-May
Executive Director of the Chief Marketing Officer (CMO) Council and Business Performance Innovation Network


"Marketing consumes a lot of a company's cash. In B2B, it can take months to see a return. Marketers have a real responsibility to every other part of the business who also wanted that budget money; not just to make it count but to prove that they made it count."
JULIE BROWN
Global Director of Business Transformation

"For years, marketers and business leaders have struggled to work as #OneTeam. It's one of the longest-lasting feuds in the business world. Proof MRM on Salesforce solves this longstanding problem by delivering a best-in-class MRM platform native on Salesforce, coupled with accurate, easily understood Marketing Mix Modeling analytics."
Sangram Vajre
Best-selling author, B2B CMO, ABM Leader

"Rooted in more than a decade of award-winning work, Proof Analytics is a transformative software solution that proves the business impact of marketing and communications. Proof has been recognized by industry analysts, customers and business leaders for its innovation and technical excellence. Really well done."
Chris Talago
AWS director of communications, EMEA and APJ
"Proof Analytics combines rapid data integration, advanced pattern recognition, and automated analytics to help business and functional teams know what to invest in, how much to invest, and what the business impact is – even in long-cycle situations. Proof delivers real accountability and transparency while showing very clearly how marketing and communications are jet engines of growth."
Kelli Parsons
Global Chair, Corporate Affairs and Advisory, Hill & Knowlton / WPP
"Today's challenging market conditions mean that Accountability, Transparency and Proof of Impact have never been more important for marketing teams. Proof MRM on Salesforce is the only marketing resource management tool built natively on Lightning and available through the AppExchange, delivering full-power functionality plus fast set up, all at a price that fits comfortably into today's budget realities. What's more, Proof has integrated its award-winning, automated Marketing Mix Modeling analytics into the platform. Proof MRM on Salesforce is the crucial piece for modern marketing teams."
Cathy Lanning
Managing Director, Salesforce Industry Business Consulting