Proof + Salesforce bring you the Marketing Planning Software you've been asking for.
THE ONLY MRM NATIVE ON SALESFORCE
THE ONLY MRM WITH AUTOMATED MMM ANALYTICS
Proof brings you the only Marketing Mix Optimization that updates at the speed of your business.
Trusted to Manage + Optimize Billions in Marketing Spend
Listen to top marketers talk about why Proof is so important

Nick Robinson
Head of Demand Americas


Erica Brinker
Chief Commercial Officer


Julie Brown
SVP Global Change Management


Hanns Schempp
Head of B2B Marketing


Brent Diggins
Global Managing Partner, Performance & Intelligence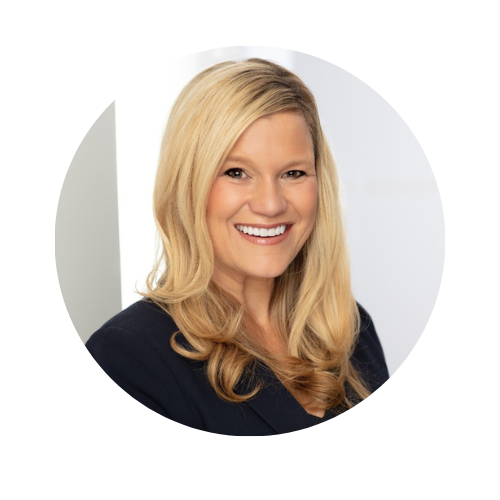 Reagan Tully
Chief Marketing Officer
Marketing Mix Optimization
5 min
You can't run a successful marketing campaign if you know nothing about it. Marketers need continuous insights into how their marketing efforts are performing to make accurate predictions about the future. These predictions are essential for future marketing success. Any good marketer knows that marketing actions based on forecasts are far more likely to succeed than marketing actions based on blind guesses.
But how can marketing teams gain the insights they need to make accurate forecasts about future marketing outcomes? The answer is marketing mix optimization. You can think of marketing mix optimization kind of like an investment portfolio. While an investment portfolio is a collection of various financial investments, a marketing mix is a collection of different factors driving a marketing campaign's outcomes.
Marketers can use marketing mix modeling to gauge the state of their marketing mix and gain the visibility they need to optimize it. Marketing mix models can provide a marketing mix definition that a team can use to understand the relative strength of the factors driving the business outcomes in the model. This marketing mix definition is a great resource for planning future marketing spend.
Proof MMM is a marketing mix modeling solution that can help marketing teams gain the actionable insights they need to make effective decisions about their marketing campaigns. Using Proof MMM, marketers can:
Quickly derive reliable and actionable marketing insights.
Predict and explore various marketing scenarios and outcomes.
Track performance with real-time success indicators.
Analyze marketing efforts at scale using rapid model iteration.
Automate forecast and model recalculations.
Interpret correlations, identify time lags, and eliminate irrelevant variables from future analysis.
Let's dig a little deeper into how marketing mix modeling tools work and how you can use them for marketing mix optimization.
Elements Of Marketing Mix
A marketing mix is made up of many different elements. The elements of a marketing mix are all the different factors that affect the marketing mix's business outcomes. Let's think of marketing mix elements in statistical terms. We can call the elements the independent variables and the business outcomes the dependent variables because the marketing mix elements influence and correlate to the business outcomes.
Just like a good investment portfolio example contains varied financial assets, an effective marketing mix model example is made up of multiple variables (elements) that can provide a detailed picture of how different types of marketing actions interrelate and lead to different business outcomes.
For instance, a thorough marketing mix model could examine how search, display, and social marketing efforts perform individually and how they affect one another. MMM tools make it easy to take multiple variables into account and analyze how different combinations of elements lead to different business outcomes.
Marketing mix optimization requires careful collection and analysis of a large amount of complex data. Extracting any usable insights from this data without the right tools is nearly impossible. However, tools like Proof MMM make it much easier to make sense of your marketing data and use it to drive impactful changes to your marketing strategy.
Marketing Mix Modeling
There are a lot of different benefits to using marketing mix modeling for planning and monitoring marketing campaigns. Here are some of the benefits of using Proof MMM for marketing analysis:
Unify data
Marketers typically store marketing data across various siloed locations. When marketing data is split between different websites, platforms, devices, spreadsheets, and more, it can become very difficult to get a comprehensive view of your marketing campaigns. Proof MMM enables teams to break down the silos and unify marketing data into one source of truth.
Cut through the noise
Large-scale marketing campaigns generate a ton of data. It's not always simple to link data points with specific questions about marketing outcomes. Effective marketing mix modeling software can quickly index business questions to the specific data sets that are relevant.
Gain visibility
Proof MMM provides a transparent method of connecting marketing activities to business outcomes. The automated multivariable analysis provides long-term visibility into factors like time lag impact. This is extremely helpful not only the marketing team, but also for non-marketing members across the organization, particularly the C-Suite. The CMO can give the CEO, CFO, and other executive team members visibility into marketing spend and performance.
Identify relationships
The best marketing mix modeling examples help marketers identify and describe cause and effect relationships between activities and outcomes. A marketing campaign is a complex combination of factors (marketing and non-marketing) that all affect one another. MMM software can make it easier to understand these relationships.
Marketing Mix Analysis
Marketing campaigns require careful analysis to keep them on track. Marketing mix analysis is a strategy marketers use to help them determine which marketing actions have the largest return on investment. In other words, which marketing actions are worth investing more money into based on performance? With Proof's marketing mix modeling, step-by-step analysis can simplify discerning the most valuable marketing actions to pursue.
We can break down marketing mix modeling analysis into four basic steps:
Step 1: Select the outcome you want to understand.
The first step is to determine which specific question you are trying to answer. The question you choose should revolve around a dependent variable. Your marketing campaign's dependent variables are the business outcomes that result from marketing efforts. Some common examples of dependent variables (business outcomes) in a marketing context are customer retention and revenue growth. If a marketer wants to use MMM analysis to understand revenue growth better, they could ask, "what marketing actions are most effective at driving revenue?"
Step 2: Identify the factors that may be driving the outcome.
The next step is to figure out which marketing factors you should analyze to get your answer. In other words, which independent variables are the ones impacting your chosen dependent variable? Once you've collected this data, you can feed it into an analysis tool like Proof MMM. Usually, the greater amount of relevant data you have, the better.
Step 3: Develop and run the data model
Next, Proof will create a marketing mix model automatically using your input data. Proof's platform also calculates the level of confidence it has in its predictions. You can re-test the model with different metrics and data sources and adjust it until you get a reliable result with extremely high confidence.
Step 4: Repeat
Marketers can repeat this simple process over and over again for each different marketing action. Proof MMM can help find correlations between any dependent and independent variables in your marketing campaign wherever they exist. Marketing mix modeling is one of the best ways to better understand the relationships between the different elements of your marketing efforts.
Marketing Mix Modeling Algorithms
Marketing mix modeling is an extremely complicated process. MMM software like Proof MMM uses detailed statistical algorithms to perform multiple types of analysis on sets of marketing data.
Correlation Analysis - Correlation analysis compares two different variables and analyzes the relationship between them.
Univariate Analysis - Univariate analysis is a statistical analysis of a single variable.
Multivariate Regression Analysis - Multivariate regression analysis is a statistical model that explores how multiple independent variables interact and correlate with multiple dependent variables all at once.
With these kinds of modeling analyses, MMM software provides a mathematically sound source of guidance that can help marketers understand the value of different marketing tactics and decide which to invest in.
Marketing Mix Modeling Techniques And Challenges
For a truly comprehensive understanding of marketing analysis, it's important to be familiar with marketing mix modeling techniques and challenges the techniques address. Marketing mix modeling techniques can generally be boiled down to the practice of using packages of statistical data to identify relationships between marketing variables.
The primary function of MMM software like Proof MMM is to automate this process, making it significantly faster and leading to much more reliable results. In many cases, marketing mix modeling is so complex that it may not be feasible without software help. However, with the help of MMM software, a marketing team can create a market mix modeling case study that shows them an in-depth analysis of the algorithm's conclusions and gives them relevant strategy advice.
Marketing Modeling Mix Software
Marketing mix modeling software is one of the best solutions to the various challenges posed by marketing analysis. Marketers today need an efficient method of organizing and interpreting marketing data and correlating it to various business outcomes. This process drives effective marketing decisions that lead to positive business results.
It's not enough to simply know which marketing actions are effective. It's important to have a full picture of the specific impact of each marketing element in your campaign and how those elements interact with one another.
Marketing modeling mix software like Proof MMM can help marketing teams use statistical analysis to gain these essential insights into marketing campaigns. Using an MMM solution to link past marketing performance with predictions for future outcomes is one of the best ways to use data-driven insights to make informed adjustments to your marketing strategy over time.

"No other analytics software delivers the easy affordability, scalable accuracy, perpetual updates & intuitive ease of understanding that Proof gives analysts, marketers & business leaders. We see Proof as the missing piece."
LEO CARBONARA
Senior Director of Product Management Partner Ecosystem


"Proof MRM on Salesforce™ has completely changed the game for marketers."
DEBBIE MURPHY
CMO


"The value of data is only realized when you apply analytics to uncover the insights that improve your effectiveness. Proof is a gamechanger in this respect."
BILL SCHMARZO
DELL Chief Evangelist, Data & Analytics


"Proof has delivered a powerful suite of self-serve MRM and MMM analytics that enable full-scale campaign planning, budgeting, digital asset management, collaboration, compliance and approvals, and Marketing Mix Modeling — all on the Salesforce platform and all at a price that makes it impossible for marketing teams to not say Yes to."
Donovan Neale-May
Executive Director of the Chief Marketing Officer (CMO) Council and Business Performance Innovation Network


"Marketing consumes a lot of a company's cash. In B2B, it can take months to see a return. Marketers have a real responsibility to every other part of the business who also wanted that budget money; not just to make it count but to prove that they made it count."
JULIE BROWN
Global Director of Business Transformation

"For years, marketers and business leaders have struggled to work as #OneTeam. It's one of the longest-lasting feuds in the business world. Proof MRM on Salesforce solves this longstanding problem by delivering a best-in-class MRM platform native on Salesforce, coupled with accurate, easily understood Marketing Mix Modeling analytics."
Sangram Vajre
Best-selling author, B2B CMO, ABM Leader

"Rooted in more than a decade of award-winning work, Proof Analytics is a transformative software solution that proves the business impact of marketing and communications. Proof has been recognized by industry analysts, customers and business leaders for its innovation and technical excellence. Really well done."
Chris Talago
AWS director of communications, EMEA and APJ
"Proof Analytics combines rapid data integration, advanced pattern recognition, and automated analytics to help business and functional teams know what to invest in, how much to invest, and what the business impact is – even in long-cycle situations. Proof delivers real accountability and transparency while showing very clearly how marketing and communications are jet engines of growth."
Kelli Parsons
Global Chair, Corporate Affairs and Advisory, Hill & Knowlton / WPP
"Today's challenging market conditions mean that Accountability, Transparency and Proof of Impact have never been more important for marketing teams. Proof MRM on Salesforce is the only marketing resource management tool built natively on Lightning and available through the AppExchange, delivering full-power functionality plus fast set up, all at a price that fits comfortably into today's budget realities. What's more, Proof has integrated its award-winning, automated Marketing Mix Modeling analytics into the platform. Proof MRM on Salesforce is the crucial piece for modern marketing teams."
Cathy Lanning
Managing Director, Salesforce Industry Business Consulting