Proof + Salesforce bring you the MRM you've been asking for.
Interested in Marketing Planning Solutions? Proof + Salesforce get you off spreadsheets for good.
Trusted to Manage + Optimize Billions in Marketing Spend
Listen to top marketers talk about why Proof is so important

Nick Robinson
Head of Demand Americas


Erica Brinker
Chief Commercial Officer


Julie Brown
SVP Global Change Management


Hanns Schempp
Head of B2B Marketing


Brent Diggins
Global Managing Partner, Performance & Intelligence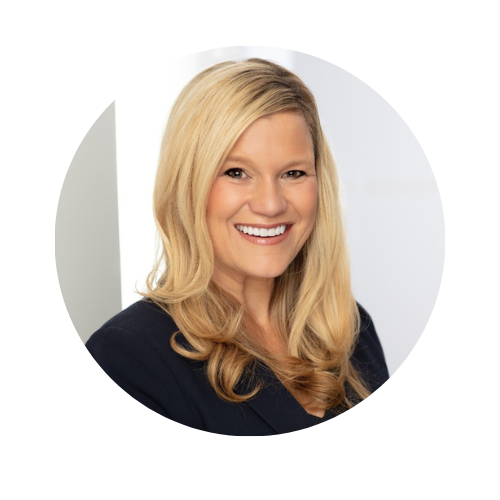 Reagan Tully
Chief Marketing Officer
Everything to Know About Marketing Planning Solutions
5 min
Managing your marketing campaigns is an essential yet tasking part of sustaining your business. Without advanced marketing planning solutions, many companies struggle to properly budget, track, and manage digital assets for their campaigns, resulting in poor performance and hectic data. Marketing planning solutions are vital strategies with high-quality tools to help businesses plan their campaigns better and boost engagement.
If you are a marketing leader for your company, having comprehensive tools for your marketing goals is a must. Market tools analysis and strategy are essential solutions marketers can use to achieve their company's overall campaign goals. While you might consider various MTA and strategy tools for your campaigns, some of the best solutions are for marketing resource management (MRM). Having a single MRM solution package for your marketing strategies can make a massive difference in the success and organization of your overall marketing plan.
There are countless go-to-market strategies that you might consider for your company. These strategies benefit the CMO/Senior Marketers in your organization as they help you break into new markets you've struggled to reach. With the right tools, your company can easily manage marketing campaigns throughout the entire campaign journey. High-quality MRM software solutions are essential for managing your campaign in its early planning stages, tracking campaign performance, and collecting crucial and insightful data. Solutions like Proof Analytics can help your organization execute engaging marketing campaigns that resonate with your target audience.
Proof Analytics provides numerous marketing planning solutions to ensure high-quality end-to-end management for your marketing campaigns while leveraging your Salesforce to create a seamless campaign, including solutions for budgeting, executing, and reporting. With Proof Analytics, companies can access various advanced marketing resource management tools to outperform their competition on manual processes. Proof Analytics provides marketing leaders with the necessary resources in a single location to boost the quality of organization and collaboration in your company.
Marketing Campaign Planning Software
Companies often require advanced marketing campaign planning software to manage their campaigns and track performance with their target audiences. Proof Analytics provides an excellent solution for any organization looking to improve its overall campaign management in digital marketing strategies. For instance, Proof Analytics offers MRM solutions for seamless planning, budgeting, executing, and reporting throughout the campaign. The following are some benefits of Proof Analytics MRM features.
Affordability
Contract flexibility
Financial reporting
Advanced data management
Digital asset management
Integrations with Slack
Workflow design and delivery improvements
Datorama integration
Automated Marketing Mix Modeling (MMM) analytics option
Accessible, simple customization
Streamlined purchasing and contracting processes
Modernized solutions for campaign planning and budgeting
Proof Analytics provides marketing leaders with the best management capabilities to ensure streamlined, comprehensive marketing campaigns. Proof Analytics is a wise solution for its comprehensive MRM tool if you struggle to manage your marketing campaigns. Proof Analytics offers the only MRM with automated MMM analytics and solutions and the only MRM native to Salesforce.
The various marketing campaign tools offered by Proof Analytics are crucial for managing all of your exclusively digital campaigns, whether these campaigns prioritize marketing through social media, website marketing, or any other strategy your team selects.
Many companies rely on Salesforce for their marketing strategies, meaning that it's essential for your company to find compatible MRM software solutions. Proof Analytics offers MRM software for end-to-end management of your campaigns to leverage your Salesforce. With various MRM tools from Proof Analytics, companies can quickly access the Salesforce platform's reliable, consistent, and accessible features.
Additionally, by integrating with Proof Analytics, your team doesn't have to learn a new system that will cost valuable time and resources. Proof Analytics helps you plan, budget, track, schedule and work collaboratively throughout the marketing campaign cycle. Ultimately, Proof Analytics offers the most comprehensive solution to improve your MRM strategies.
Marketing Plan Template
Your marketing team should have a comprehensive marketing plan template to plan and execute your marketing activities. While you may have used a template in the past, it's crucial to upgrade it and address any potential errors that negatively impact your campaign performance. For instance, you may consider a digital marketing plan template (MPT) to make your campaign planning simpler and accessible to your team. A digital plan is more efficient because it helps your team access the plan and stays on track during the entire campaign lifecycle.
Many marketing leaders use digital platforms like Excel to create a marketing campaign plan. However, if you are crafting a marketing plan template, Excel won't be the most efficient or accurate option. Excel isn't efficient because you won't know which are up-to-date and which are outdated spreadsheets. Additionally, Excel templates require significant manual effort, often leading to costly errors if your data is not input correctly. Manually updating your Excel template is taxing, and you and your team members might forget to update the Excel template from time to time. Proof Analytics provides an MRM planning tool to ensure that your templates are updated and current, no matter your latest campaign. Proof Analytics simplifies your marketing plan proposal by helping you craft a comprehensive proposal to demonstrate to SR management for approval and budget.
Marketing Budget Management Software
Marketing plan tools that include extensive features are essential to managing your budget. Marketing budget management software is crucial because it helps you track your campaign spending to save buckets of money you would lose without advanced software tools. Proof Analytics provides solutions for managing your campaign budgets and creating marketing campaigns that are successful, affordable and efficient.
Your marketing budget assesses the money spent or projected for each part of your company's marketing campaigns, including advertising, sponsored web content, blog domains, automation software tools, and more. Tracking the overall amount of money spent on your marketing campaigns is crucial to staying within your budget while reaching your target audience.
High-quality marketing budget management software will save your marketing team significant time and energy that they can invest into new, innovative ideas for your upcoming campaigns. Marketing budgets are essential for any marketing leader attempting to understand how they will spend their marketing dollars during campaigns and to better know what marketing initiatives are effectively reaching their target audience. Organizations can access a single marketing performance dashboard with software like Proof Analytics to find essential information and metrics about their campaign budgets.
Proof Analytics offers a marketing dashboard to display your organization's budget allocation by channel. This dashboard analyzes how you spend your investments and whether your campaigns reach their initial goals. With information on your marketing dashboard, your team will save costs and be less likely to exceed campaign budgets. Your marketing budget dashboard is crucial to identify areas of your campaign that aren't reaching projected goals, allowing your team to re-allocate their resources quickly.
Effective budgeting will help your marketing campaign access new benefits by helping you reach new clients and audiences, boost your brand perception, and garner higher revenue. Proof Analytics makes it easier to create effective marketing campaigns regardless of how high or low your current budget is for upcoming campaigns.
Best Marketing Planning Software
A successful and affordable marketing campaign is possible if your team implements the best marketing planning software available for Salesforce integrations. Proof Analytics is an ideal marketing plan software for numerous reasons, including its low cost and easy-to-implement features. Proof Analytics is essential because it offers marketing leaders a single software solution package to navigate various aspects of their campaigns quickly.
Companies seeking a practical marketing plan example can look to Proof Analytics and find various success stories showing its practicality and reliability. An example of a marketing budget for a digital marketing plan could include a congruent percentage of your company's budget allocations across its three primary social channels. Proof Analytics simplifies the digital marketing campaign process by helping you identify and understand your marketing initiatives, no matter how complex they may appear. Proof Analytics also helps you plan a successful marketing campaign strategy with unique solutions for your individual campaign needs.
By auto-syncing with your Salesforce data, Proof Analytics is an ideal marketing planning software to help your company achieve new success and visibility. Proof Analytics is best-in-class and cost-friendly, making it a great solution for any company who uses Salesforce and hopes to boost its campaign success and tap into new audiences.
Marketing Strategy Tools
Proof Analytics offers comprehensive marketing strategy tools to help you make wiser decisions for your upcoming campaign strategies. Proof Analytics looks at the bigger picture of your campaigns and the implications of your previous strategies. Proof Analytics software identifies various strategic management techniques to ensure that your campaign is thorough, well-budgeted, and visible.
Proof Analytics is a great solution for you and your fellow marketing team if you are seeking go-to-market strategy tools. Marketing leaders can use Proof Analytics to implement a new strategy to win in their markets and outperform competitors in areas like revenue and market share. Proof Analytics offers advanced techniques of strategic planning to keep your campaigns profitable, so you can boost your company's overall revenue. Among the tools and techniques of strategic management are features to help you with budget allocation, scheduling, planning, and integration. Proof Analytics is a great marketing plan example for organizations hoping to reach new heights in their future campaigns and avoid any pitfalls of previous strategies.
With Proof Analytics, organizations will deliver effective marketing campaigns, fine-tune each campaign, improve their long-term success, identify future opportunities, and determine the best analytical approaches to their current campaign struggles. Any company that uses Salesforce and seeks MRM software will benefit from the extensive resources available through Proof Analytics.

"No other analytics software delivers the easy affordability, scalable accuracy, perpetual updates & intuitive ease of understanding that Proof gives analysts, marketers & business leaders. We see Proof as the missing piece."
LEO CARBONARA
Senior Director of Product Management Partner Ecosystem


"Proof MRM on Salesforce™ has completely changed the game for marketers."
DEBBIE MURPHY
CMO


"The value of data is only realized when you apply analytics to uncover the insights that improve your effectiveness. Proof is a gamechanger in this respect."
BILL SCHMARZO
DELL Chief Evangelist, Data & Analytics


"Proof has delivered a powerful suite of self-serve MRM and MMM analytics that enable full-scale campaign planning, budgeting, digital asset management, collaboration, compliance and approvals, and Marketing Mix Modeling — all on the Salesforce platform and all at a price that makes it impossible for marketing teams to not say Yes to."
Donovan Neale-May
Executive Director of the Chief Marketing Officer (CMO) Council and Business Performance Innovation Network


"Marketing consumes a lot of a company's cash. In B2B, it can take months to see a return. Marketers have a real responsibility to every other part of the business who also wanted that budget money; not just to make it count but to prove that they made it count."
JULIE BROWN
Global Director of Business Transformation

"For years, marketers and business leaders have struggled to work as #OneTeam. It's one of the longest-lasting feuds in the business world. Proof MRM on Salesforce solves this longstanding problem by delivering a best-in-class MRM platform native on Salesforce, coupled with accurate, easily understood Marketing Mix Modeling analytics."
Sangram Vajre
Best-selling author, B2B CMO, ABM Leader

"Rooted in more than a decade of award-winning work, Proof Analytics is a transformative software solution that proves the business impact of marketing and communications. Proof has been recognized by industry analysts, customers and business leaders for its innovation and technical excellence. Really well done."
Chris Talago
AWS director of communications, EMEA and APJ
"Proof Analytics combines rapid data integration, advanced pattern recognition, and automated analytics to help business and functional teams know what to invest in, how much to invest, and what the business impact is – even in long-cycle situations. Proof delivers real accountability and transparency while showing very clearly how marketing and communications are jet engines of growth."
Kelli Parsons
Global Chair, Corporate Affairs and Advisory, Hill & Knowlton / WPP
"Today's challenging market conditions mean that Accountability, Transparency and Proof of Impact have never been more important for marketing teams. Proof MRM on Salesforce is the only marketing resource management tool built natively on Lightning and available through the AppExchange, delivering full-power functionality plus fast set up, all at a price that fits comfortably into today's budget realities. What's more, Proof has integrated its award-winning, automated Marketing Mix Modeling analytics into the platform. Proof MRM on Salesforce is the crucial piece for modern marketing teams."
Cathy Lanning
Managing Director, Salesforce Industry Business Consulting