Proof + Salesforce bring you the MRM you've been asking for.
Proof + Salesforce bring Marketing Workflow Management software that eliminates spreadsheets.
Trusted to Manage + Optimize Billions in Marketing Spend
Listen to top marketers talk about why Proof is so important

Nick Robinson
Head of Demand Americas


Erica Brinker
Chief Commercial Officer


Julie Brown
SVP Global Change Management


Hanns Schempp
Head of B2B Marketing


Brent Diggins
Global Managing Partner, Performance & Intelligence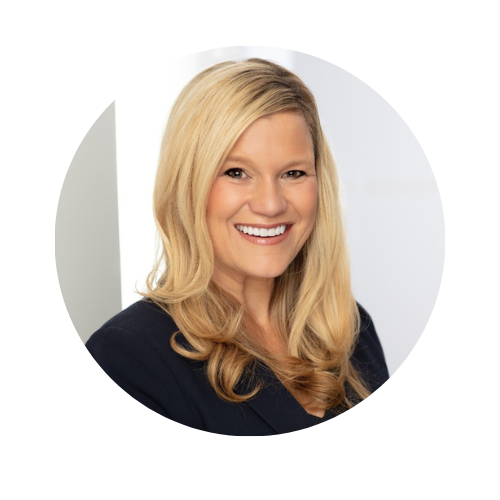 Reagan Tully
Chief Marketing Officer
Why Use Marketing Workflow Management Software
5 min
There are a lot of moving parts in a successful marketing strategy. So much of it goes on behind the scenes – planning, budgeting, tracking campaigns, managing digital assets, and so much more. What's worse is that nearly every different action often requires a different set of marketing tools to perform. This can lead to a disjointed and disorganized approach that is difficult to get back on track. Working in external spreadsheets and creating custom implementations can also increase data silos or piecemealing. To avoid using a variety of different tools to manage the marketing process, directors should invest in marketing workflow management software.
The Marketing Resource Management tool at Proof Analytics is the only MRM that is native to Salesforce. The MRM makes it easy for the marketing team to get a real-time view of all campaign planning, customer journey touchpoints, and other marketing activities. Know what your customers are doing and which of your marketing tactics are most effective.
MRM also streamlines workflows and improves collaboration, making marketing automation with Salesforce easier than ever. Proof's MRM budget and asset approval features also allow team members to track and record the budget and asset approval progress. The feature also allows budgeted costs to be compared to actual costs in real time. The MRM also allows teams to leverage Salesforce's reporting and Kanban views to report on any data field, including custom fields, to visualize campaign progress.
Proof's MRM in partnership with Salesforce means that costly external installations and implementations are no longer necessary. The marketing journey can be planned, budgeted, and tracked directly from Salesforce. This also means that teams who currently use Salesforce do not have to use a second system, saving costs again both on agency software and training costs. Centralizing the marketing planning process in one MRM software creates one single point of collaboration within the team, sharing the most updated information and unifying team members.
Project Management For Marketing
Marketing project management tools allow a team to work collaboratively on one system rather than using a series of possibly outdated spreadsheets. Streamlining workflows and improving collaboration can increase productivity, removing inefficiencies from the equation and creating a better process and outcome for all. Proof MRM is built natively for Salesforce, which means that companies using Salesforce can leverage their knowledge and experience to work directly in the program rather than in spreadsheets. This makes Proof MRM one of the best project management tools for two reasons: 1) Teams don't have to learn additional software, but instead, they can continue to use Salesforce, and 2) It further centralizes and streamlines processes that were already in place, instead of having to recreate the wheel.
Marketing project management tools should provide methods to track the marketing process from start to finish. That includes planning, budgeting, and campaigning, even down to the granular marketing touch points that happen along the way. Project management tools should also provide a level of reporting and visibility that make it possible to determine the success and failures of projects. Proof MRM allows teams to tap into existing Salesforce reporting to gain insight into the success and outcome of marketing campaigns.
IWB, a Swiss leader in energy solutions, telecom, and data, realized that they had no systems-based marketing governance in place. They were using manual planning processes such as spreadsheets that were inefficient and prone to human error. After implementing Proof MRM into their marketing processes, Marina Krieger of IWB Marketing stated that "Operations have been streamlined, and our access to data is vastly improved. Proof MRM provides integrated data management that enables IWB Marketing to maximize the value of the data we need to manage the entire go-to-market commitment. Our old spreadsheet system, which was neither transparent nor easy to manage, is thankfully a distant memory."
Utilizing Marketing Management Software
One of the reasons that marketing management software is so useful is that it can be used to plan budgets for campaigns. The use of digital marketing software to budget, plan, and schedule your marketing campaigns can be extremely valuable to get the most out of your marketing dollars. The reporting capabilities that also come along with marketing project management software can also be extremely useful in creating reports for the C-Suite to show attribution and provide internal transparency and visibility.
Incorporating a centralized software marketing strategy can improve collaboration between many departments, not just the marketing team. Having the ability to quickly showcase how a campaign is performing and create customized reports can create a level of transparency that can increase connections between the marketing team and other departments. Marketing workflow tools also make it easy to keep track of one project through many stages and know who is in charge of what. This kind of visibility makes it easy to see where projects are getting stuck and how they can get moving again.
Having one tool that assists in multiple marketing actions such as budgeting, planning, scheduling, and tracking is also highly cost-effective in itself. In traditional marketing tech stacks, multiple software tools are associated with different actions. It's not uncommon for a midsized marketing department to use half a dozen different tools or more. With Proof MRM, you are using one tool to do it all. And if your organization also happens to use Salesforce, it's like unlocking a whole new world within a tool that you already use every day. The cost of other software tools can really add up in an enterprise-size business. With Proof MRM, it's a flat price of $129 per seat per month, with monthly contract flexibility.
Exploring Marketing Management Tools
Marketing management tools like Proof MRM assist your marketing team in centralizing, automating, and streamlining marketing workflows, making it possible for projects to finish before the deadline. Your team doesn't just gain a simplified way to keep track of their projects, they also gain back all of the time they had previously spent chasing down the right files, double checking to ensure that it's the correct version, and sending the updated file to team members.
Working in a centralized database for marketing activities means that team members can work more efficiently and generate faster output with better outcomes. Working in a digital marketing plan template Excel has hosted may work for a short while, but it's not a scalable solution. Working in data silos may be actively harmful as a business grows, as it limits visibility and makes it difficult to collaborate in real-time on multiple different projects, each with its own timelines and budgets.
Marketing project management examples might include workflows, data assets management such as hosting, budget approval, draft approvals, financial reporting, and more. Task lists and assignments may also be features of many marketing project management tools. Customization is also an important part of Proof MRM because not every person works in the exact same way. People need tools that work for them specifically, not just departments in general. Proof MRM gives marketing team members the tools they need to plan, budget, and schedule marketing campaigns at the granular level while always keeping an eye on the big picture.
Another lifesaver in project management for marketing teams is automation. Centralizing and streamlining workflows is a huge win for marketing teams, as it improves efficiency and can create quicker turnaround times for marketing projects. Automation is another huge part of that. Using a marketing resource management tool that is built natively for a tool that your team already uses, such as Salesforce, means that data will automatically sync to the tool. This helps create and keep clean data processes, increasing the likelihood of success for many marketing campaigns.
Project Management for Marketing Teams
Creating more visibility in the marketing processes of planning, budgeting, and scheduling keeps all team members on the same page. This also keeps C-Suite members as in the loop as they would like to be while improving efficiency and creating quicker turnaround times in marketing projects. Using a tool for project management for marketing teams, especially one that integrates seamlessly with something your team already uses, such as Salesforce, can have a significant impact on marketing performance overall.
In the Proof MRM, a systems-based software meant to streamline project management for digital marketing, all progress is visible and transparent within the software. Projects can be tracked from phase to phase. Workflows are visible to all, and the progress of everyone can be seen. This allows the information to be known by the people who need it at the moment that they need it. For example, a marketing project manager could, at any moment, pull up a project and see where it is in production and who is responsible for its progress at that time. This time of visibility allows for increased support if necessary and can reduce the amount of time that check-ins require.
Proof MRM makes it easy to visualize marketing control in project management. With every stage of a project, from idea to execution, laid out, marketing leaders can keep an eye on the big picture while they continue to plan future projects. This level of visibility can improve collaboration and makes it easy for team members to remain up to speed on all of their projects. Because of Proof MRM's partnership with Salesforce, the data is available to all users wherever they are at all times. It's a great solution for hybrid or remote employees who may work in different time zones and a way to bring teams all over the world into one central data location.

"No other analytics software delivers the easy affordability, scalable accuracy, perpetual updates & intuitive ease of understanding that Proof gives analysts, marketers & business leaders. We see Proof as the missing piece."
LEO CARBONARA
Senior Director of Product Management Partner Ecosystem


"Proof MRM on Salesforce™ has completely changed the game for marketers."
DEBBIE MURPHY
CMO


"The value of data is only realized when you apply analytics to uncover the insights that improve your effectiveness. Proof is a gamechanger in this respect."
BILL SCHMARZO
DELL Chief Evangelist, Data & Analytics


"Proof has delivered a powerful suite of self-serve MRM and MMM analytics that enable full-scale campaign planning, budgeting, digital asset management, collaboration, compliance and approvals, and Marketing Mix Modeling — all on the Salesforce platform and all at a price that makes it impossible for marketing teams to not say Yes to."
Donovan Neale-May
Executive Director of the Chief Marketing Officer (CMO) Council and Business Performance Innovation Network


"Marketing consumes a lot of a company's cash. In B2B, it can take months to see a return. Marketers have a real responsibility to every other part of the business who also wanted that budget money; not just to make it count but to prove that they made it count."
JULIE BROWN
Global Director of Business Transformation

"For years, marketers and business leaders have struggled to work as #OneTeam. It's one of the longest-lasting feuds in the business world. Proof MRM on Salesforce solves this longstanding problem by delivering a best-in-class MRM platform native on Salesforce, coupled with accurate, easily understood Marketing Mix Modeling analytics."
Sangram Vajre
Best-selling author, B2B CMO, ABM Leader

"Rooted in more than a decade of award-winning work, Proof Analytics is a transformative software solution that proves the business impact of marketing and communications. Proof has been recognized by industry analysts, customers and business leaders for its innovation and technical excellence. Really well done."
Chris Talago
AWS director of communications, EMEA and APJ
"Proof Analytics combines rapid data integration, advanced pattern recognition, and automated analytics to help business and functional teams know what to invest in, how much to invest, and what the business impact is – even in long-cycle situations. Proof delivers real accountability and transparency while showing very clearly how marketing and communications are jet engines of growth."
Kelli Parsons
Global Chair, Corporate Affairs and Advisory, Hill & Knowlton / WPP
"Today's challenging market conditions mean that Accountability, Transparency and Proof of Impact have never been more important for marketing teams. Proof MRM on Salesforce is the only marketing resource management tool built natively on Lightning and available through the AppExchange, delivering full-power functionality plus fast set up, all at a price that fits comfortably into today's budget realities. What's more, Proof has integrated its award-winning, automated Marketing Mix Modeling analytics into the platform. Proof MRM on Salesforce is the crucial piece for modern marketing teams."
Cathy Lanning
Managing Director, Salesforce Industry Business Consulting