Proof + Salesforce bring you the Marketing Plan Software that gets you off spreadsheets.
Trusted by Thousands to Manage + Optimize Billions in Spend
Listen to top marketers talk about why Proof is so important

Nick Robinson
Head of Demand Americas


Erica Brinker
Chief Commercial Officer


Julie Brown
SVP Global Change Management


Hanns Schempp
Head of B2B Marketing


Brent Diggins
Global Managing Partner, Performance & Intelligence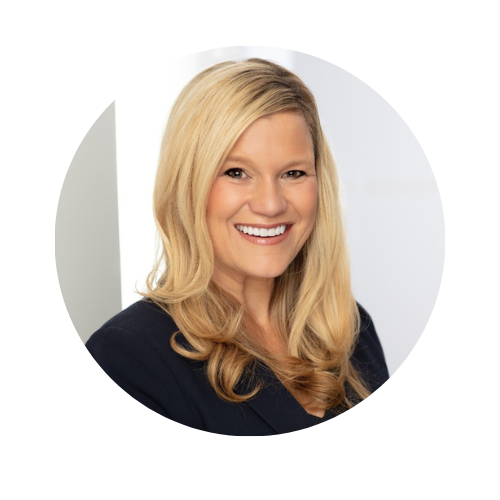 Reagan Tully
Chief Marketing Officer
Marketing Plan Software
5 min
Marketing Plan Software specifically helps marketers with planning, budgeting, and scheduling. Also referred to as a Marketing Resource Management tool or MRM, marketing plan software is typically a suite of tools that helps marketing teams handle goal setting, resource allocation, strategy formulation, and more. Marketing planning is applying a systematic approach to marketing in terms of using resources to achieve objectives for the quarter or year.
Today's marketplace is complex, with many moving parts that can be challenging to keep up with for even the most experienced teams. Marketing departments need a well-developed plan to help identify target markets and present products and services to show how the target market will benefit from those offerings. For example, a marketing plan generator can help companies identify how to attract new customers and encourage existing customers to remain loyal.
Marketing planning software is essential for marketing departments today. It is an application that provides a unified marketing process for an organization. Teams use marketing software to collaborate and organize different marketing elements. This unified collaboration helps marketing teams execute campaigns successfully. In addition, many marketing software tools support multi-channel planning, a vital component of a top-rated marketing planning software solution.
Strategic marketing software tools are critical for complex campaigns requiring multiple stakeholders' input. Furthermore, a strong marketing software solution is crucial for perfectly timed launches across numerous channels. In addition to being useful for complex campaigns, the right marketing tools are also helpful for simple campaigns.
There are many benefits when using marketing planning software. Marketing Planning Sofware, frequently called MRM or Marketing Resource Manager, offers transparency to everyone involved in the budgeting, planning, and scheduling process. Improved time efficiency and streamlined processes help teams accomplish more and minimize costly errors. With automation features that help reduce or eliminate tedious manual tasks, marketing teams can focus on other projects that can potentially generate more leads and revenue. For example, coordinating all marketing campaigns through one platform saves teams the hassle of toggling between platforms to manage campaigns. This streamlined process helps improve communication and access to resources and assets for ongoing marketing projects.
Marketing Plan Structure
Every marketing team needs a marketing plan structure to guide their efforts. Several Marketing Plan Tools exist to help teams develop a marketing plan—for example, Proof Analytics on Salesforce. Proof Analytics is the only Marketing Resource Management MRM tool with automated analytics. It is the only MRM tool native on Salesforce, providing an intuitive hierarchical structure regarding marketing plans, customer journeys, and associated marketing activities.
A marketing plan structure consists of plan objectives, market research, target marketing SWOT analysis, marketing strategy, and budget. A SWOT analysis evaluates a company's competitive position by diving into an analytical view of overall strengths, weaknesses, opportunities, and threats. This analysis is crucial for a well-developed marketing plan structure. Having a solid framework within which to work, marketing teams can work more effectively and efficiently while keeping their assets and actions organized and transparent with MRM tools.
Marketing Plan Template
Marketing teams use a marketing plan template to create a plan that will help them meet campaign goals and objectives over time. The template is a document containing all the essential elements of a campaign, putting a marketer's planning goals in one standard place. For example, a Marketing Plan Template Excel has planning activities on Excel Spreadsheets. This is less optimal than a digital, interactive planning tool like an MRM that syncs data, because a marketing plan is not up to date and transparent to all. Using an effective template helps coordinate a team's effort. Developing a strategic plan aims to create and maintain a high level of product interest by increasing visibility across multiple channels leading to meeting sales and profit goals. A well-developed plan considers a customer's journey from start to finish and their decision-making process along the way. A marketing plan template will include many of these aspects and effective ways to communicate with customers at each point in their journey to purchase.
Marketing plan templates are often first created as excel spreadsheets or charts using a different tool such as Microsoft Word or similar. It is typically drawn up after a marketing strategy is developed but before launching a campaign. Marketing goals are usually set on a quarterly or annual basis. Departments can work with a 4-month or 12-month marketing plan template. It should be treated as a living document that an entire team can work on in real time. Implementing the right MRM tools that allow online collaboration and communication is vital when working with a marketing plan template.
Marketing Campaign Management
Campaign management is vital for successful marketing campaigns. Often teams run multiple campaigns that overlap or run simultaneously. Marketing campaign management tools allow managers to oversee all campaign aspects and enable quick changes when necessary. In addition, Campaign management tools in digital marketing streamline the entire process simplifying execution while unifying efforts company-wide.
When thinking about marketing campaign management, you must include planning, implementing, monitoring, and analyzing every factor involved in any standard marketing campaign. Then multiply that across multiple channels. Teams need an organized, strategic way to meet and exceed marketing goals. The best campaign management tools offer a unified view of the entire marketing process through one streamlined platform. Implementing the right tools is imperative as marketing teams must be able to pinpoint behavior shifts in a target audience and make changes midway through the campaign—a nearly impossible feat without investing in campaign management software. Tools like Proof MRM on Salesforce™ empower marketing teams to control their planning process and speed up the sales process. And effective campaign management can also be aided by digital marketing analytics software since data analytics plays a significant role in marketing today.
Marketing Planning Tools
Marketing planning tools are critical for optimizing efficiency. They offer a collaborative platform to help teams work together. Marketing planning software tools help teams in the process of organizing and defining marketing goals set by a company. In addition, online marketing tools provide a platform for teams to gather strategies and tactics to achieve their goals.
Analytics plays a significant role in marketing today. Therefore marketing teams must have a way to access and understand analytics. Marketing analytics software like Proof MMM provide a way for marketers to access, use and gain actionable insights for their marketing strategies. Marketing Analytics Techniques vary depending on different tools and methodologies. Proof MRM embeds the analytics functionality of Proof MMM to "close the loop" on marketing campaigns from planning to execution to measurement/evaluation. In today's data-driven marketplace, incorporating analytics to make better informed decisions about marketing can be the difference between capitalizing on an opportunity versus falling behind. The combination of Proof MRM and Proof MMM delivers a holistic view of all campaign planning, customer touch points, and performance metrics all within the Salesforce platform.
Marketing Roi Software
ROI is essential in marketing because it helps establish which marketing campaigns are profitable. Marketing ROI software helps marketers know the return on investment for their different campaigns. In addition, marketing analysis tools and techniques are used to analyze existing data and uncover intelligent insights that majorly impact business goals. Data-driven decision-making is the most effective form of decision-making for marketing departments today.
As companies spend money on marketing efforts, an ROI tool is helpful when determining the value of that expense. For example, ROI can be applied to see if the cost of an online advertisement is worth the cost based on the growth of their customer base. This is discovered through marketing analysis tools and techniques. Today, marketing decisions are made through data analysis. Most marketing takes place on digital platforms providing rich data insights. The challenge is understanding the data after it is gathered. Finding and implementing the right analytic tools for ROI and other aspects of marketing is crucial for marketing departments today.
Best Marketing Planning Software
The best marketing planning software provides real-time data synchronization to marketing teams constantly working with the most current information. Proof Analytics marketing resource management on Salesforce is the only MRM tool native on Salesforce. Proof offers intuitive real-time collaboration capabilities from within the Salesforce platform.
Marketing campaign tools make marketing campaign planning and execution more efficient and effective. Marketing campaign planning software is critical to a marketing team's ability to execute effective campaigns. The best campaign planning software helps marketing teams simplify their efforts helping create and automate part of the planning and execution process. Many tedious tasks that previously required manual processing can be automated with the right marketing software tools.
Automation helps free up valuable time for marketing teams to work more efficiently and effectively, providing a higher return on investment. In addition, the best marketing planning software provides one platform accessible by the entire team and other departments within a company enhancing collaboration and communication. This new level of collaboration, along with access to marketing assets, approvals, and campaign data, speeds up and improves the marketing process for everyone involved.

"No other analytics software delivers the easy affordability, scalable accuracy, perpetual updates & intuitive ease of understanding that Proof gives analysts, marketers & business leaders. We see Proof as the missing piece."
LEO CARBONARA
Senior Director of Product Management Partner Ecosystem


"Proof MRM on Salesforce™ has completely changed the game for marketers."
DEBBIE MURPHY
CMO


"The value of data is only realized when you apply analytics to uncover the insights that improve your effectiveness. Proof is a gamechanger in this respect."
BILL SCHMARZO
DELL Chief Evangelist, Data & Analytics


"Proof has delivered a powerful suite of self-serve MRM and MMM analytics that enable full-scale campaign planning, budgeting, digital asset management, collaboration, compliance and approvals, and Marketing Mix Modeling — all on the Salesforce platform and all at a price that makes it impossible for marketing teams to not say Yes to."
Donovan Neale-May
Executive Director of the Chief Marketing Officer (CMO) Council and Business Performance Innovation Network


"Marketing consumes a lot of a company's cash. In B2B, it can take months to see a return. Marketers have a real responsibility to every other part of the business who also wanted that budget money; not just to make it count but to prove that they made it count."
JULIE BROWN
Global Director of Business Transformation

"For years, marketers and business leaders have struggled to work as #OneTeam. It's one of the longest-lasting feuds in the business world. Proof MRM on Salesforce solves this longstanding problem by delivering a best-in-class MRM platform native on Salesforce, coupled with accurate, easily understood Marketing Mix Modeling analytics."
Sangram Vajre
Best-selling author, B2B CMO, ABM Leader

"Rooted in more than a decade of award-winning work, Proof Analytics is a transformative software solution that proves the business impact of marketing and communications. Proof has been recognized by industry analysts, customers and business leaders for its innovation and technical excellence. Really well done."
Chris Talago
AWS director of communications, EMEA and APJ
"Proof Analytics combines rapid data integration, advanced pattern recognition, and automated analytics to help business and functional teams know what to invest in, how much to invest, and what the business impact is – even in long-cycle situations. Proof delivers real accountability and transparency while showing very clearly how marketing and communications are jet engines of growth."
Kelli Parsons
Global Chair, Corporate Affairs and Advisory, Hill & Knowlton / WPP
"Today's challenging market conditions mean that Accountability, Transparency and Proof of Impact have never been more important for marketing teams. Proof MRM on Salesforce is the only marketing resource management tool built natively on Lightning and available through the AppExchange, delivering full-power functionality plus fast set up, all at a price that fits comfortably into today's budget realities. What's more, Proof has integrated its award-winning, automated Marketing Mix Modeling analytics into the platform. Proof MRM on Salesforce is the crucial piece for modern marketing teams."
Cathy Lanning
Managing Director, Salesforce Industry Business Consulting